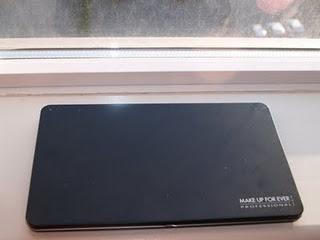 Let me start with a question. WHY don't more people talk about these?? I hear so much about the MAC palettes, which are great, but there are problems - they're not magnetic, you have to pop out the trays (which is tedious and tricky) if you want to fit other sizes of pans in there. Z-Palettes were the next big thing - magnetized with no trays so you can fit many more shadows in there without any adjustments. But they're pretty expensive - around $14 for the small, square ones and $20 for the larger ones that are similar in size to the MAC shadow palettes.
You might think those sound great. And they are. But these are better. Not only are they nearly twice the size of the MAC palettes, but they are magnetized so you don't have to fiddle around attaching magnets to depotted shadows. The best part? They only cost $11 CAD!! Yeah, that's right. The only thing the Z-Palettes have over these is the see-through cover. But for half the price, I can suck it up and add labels.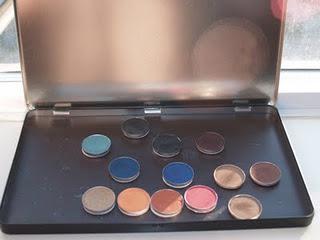 Above you'll see the open palette with several depotted MAC shadows in it so that you can get an idea for how large the palette is and how many MAC shadows it will be able to fit. There is also a plastic liner to protect the shadows (not pictured). 
The verdict? Stock up!!
Ratings:




Packaging:

5/5 
Product quality:

 5/5


Worth the price?

Such a great deal!


Would I purchase again?

For sure.
Cruelty-Free?
Still looking into it.
Where to find it: Make Up For Ever online.