Me Mondays: 
Hopefully today you've found me because you saw me on Good Morning Texas on WFAA 8 at 9 AM in Dallas. If you came to me because you always visit here, then I welcome back for this Me Monday!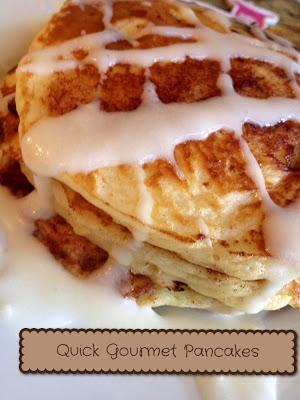 On mamachallenge.com, I like to find solutions to the challenges that moms face everyday that are healthy, inexpensive, easy and fun.  
One that's near and dear to me is: breakfast! I love breakfast but with two kids I don't have the patience, time or the money to spend going out for two-hour brunch experience.
Of course, one of everyone's favorite breakfast items is pancakes – but nowadays these aren't your grandma's pancakes. These babies are all different flavors and toppings.
So inspired by the pie trend, today we are going to Apple Pie Pancakeswith Cinnamon Butter that will taste like you've spent hours cooking them up, but actually took about 10 minutes to put them together!
Apple Pie Pancakes 1 envelope pancake mix  1 c. water 1 c applesauce (1-2 packages) 1/2 tsp ground cinnamon ¼ nutmeg
Stir together the ingredients and cook. Heat your griddle or pan to 375 degrees.  (To test griddle, sprinkle with a few drops of water.  If bubbles jump around, heat is just right.)  Grease griddle with butter or cooking spray.  For each pancake, use slightly less than 1/4 cup batter.Cook pancakes until bubbly on top and dry around the edges.  Turn to cook other sides until golden brown. Apple Topping
1-2 bags of kids apples – the browner the better/peeled or unpeeled 2 tablespoons butter 1/4 cup brown sugar 2 teaspoons cinnamon 2 teaspoons corn starch ¼ c. water In a large bowl mix together chopped apples with all dry ingredients.
Melt butter in a large saucepan over medium heat. Add apples, stirring frequently. When a sauce starts to form (about 3 minutes) add some water, about 1/4 cup at a time until you have the amount and consistency of sauce desired. Cook for about 10 minutes. Serve warm.
Cinnamon Butter
1/4 pound unsalted butter, at room temperature
3 tablespoons good honey
1/4 teaspoon ground cinnamon
1/8 teaspoon kosher salt
Combine everything in a bowl and whip with an electric mixer until smooth. Enjoy. 
Other great pancake recipes not-to-miss and were featured on Good Morning Texas included: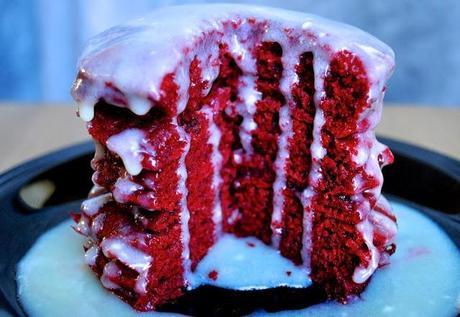 Source: wifessionals.com via
Autumn
on
Pinterest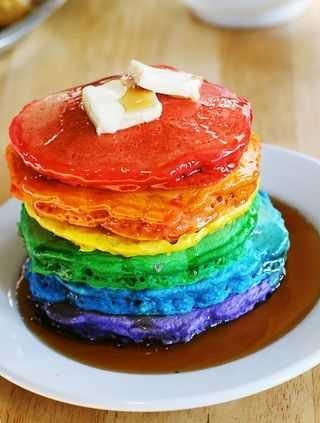 Source:
iambaker.net
viaAutumn on Pinterest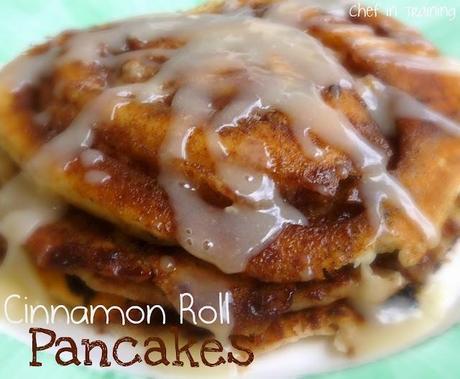 Source: chef-in-training.com viaAnna on Pinterest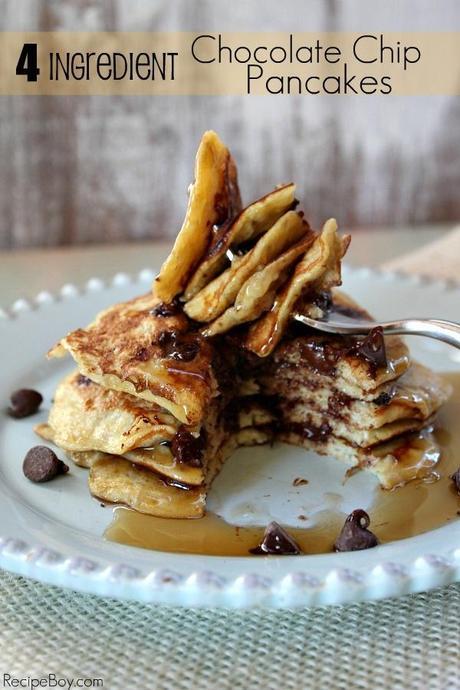 Source:
recipeboy.com
viaJulianna on Pinterest
Looking for more delicious food ideas? Then follow me on Twitter, Foodspotting and Pinterest!