Wow-Mom Wednesdays:
I have a friend who buys a board game every year for Christmas for each member of her family to encourage family time while building a collection that they can share with their family and friends. So this year I totally stole the idea and have decided to take it on for my family. Oh, I didn't know what I was embarking on in my search for the right game for the right person. There is a huge selection out there, but where do you start? 
So here I share my recommendations:
For the Little Ones: Sonny the Seal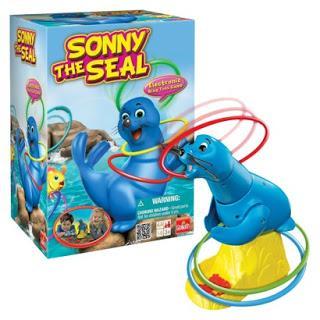 If you want to make a splash,

 Sonny the Seal

is the game.  The goal of this game is simple, toss the ring around Sonny's neck.  Every time you do, he will clap his flippers and bark his excitement!  My two kids (1 and 4 years old) loved this game and mom got the opportunity to play this one like a hundred times.
All ages
$29.95
For the Toddlers: Cupcake Race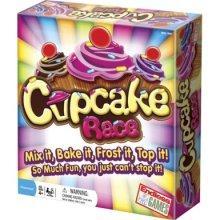 Cupcake Race is the board game that satisfies your sweet tooth!  There is a party tonight and you are bringing the cupcakes.  Be the first to mix, bake, frost and top your cupcakes and you win the cherry on top. Think CandyLand meets Sorry. Personal note: Since this game entered our home, we've played it no less than 100 times. Just watch out for the little sprinkles and cherries if you have a less than 2-year-old around.
Ages 4 and up
$19.99
For the Tweens: Kwizniac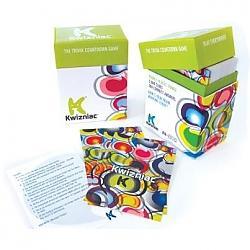 Trivia games – you either love them or hate them. Kwizniac puts a twist on trivia so that finally we can all feel smart.  With Kwizniac you get clues to guess the person, place or thing.  The fewer clues you need, the more points you get.  This game is easy to take on the go and play anywhere, anytime.  (And if you really want to upgrade your game playing, you can even get this game as an app on your smartphone!)
Ages 12 and up
$19.99
For the Teens:

Flash Point Fire Rescue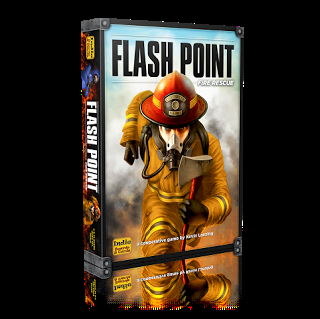 Flash Point Fire Rescue puts a twist on traditional board games.  It is a cooperative game, meaning you will have to work together to win – just like a fire department.  In this game, you will have to work together to save the people trapped in the burning building, fight the fire back, rescuing victims or investigate points of interest. And unlike other games, there's also different levels of difficulty, so there's never a dull (or repeat) game. (I'm thinking this game is the perfect present for my fire-fighting friends!)
Ages 10 and up
$19.99
For the Whole Family: Reverse Charades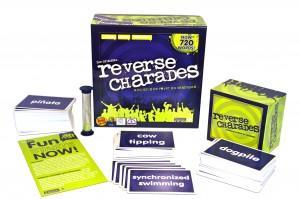 Spice up your family game night with three new expansion packs for Reverse Charades.  Reverse Charades is the hilarious twist on the classic game- instead of one person acting out a word; the team performs for one person to guess.   And to keep the fun going all year long – there's expansion packs to entertain whatever interest your group enjoys like Sports Edition, Holiday and Girls' Night Out. Our family plan is to play this Christmas Eve with the whole family.
However, my favorite part of this tame is that a portion of every game purchased benefits childrens' hospitals.
Ages
$9.99
For the Big Kids (Mom, Dad and their friends): Star Trek Catan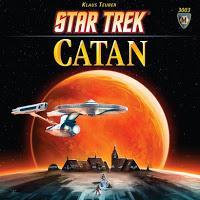 Boldly going where no game has gone before…with

Star Trek: Catan

.  It's the latest in the Settlers of Catan board game series (which has a fond place in my heart since the first night I met my husband we played this game with friends.)  In this edition, travel to the final frontier with Kirk, Spock, Scotty and McCoy as you work to expand and save the Federation.  The most unique part of Catan is the randomized board so each time you play is completely different. A must for anyone who is either a Settlers, Star Trek or loves role-playing games.
Ages 10 and up
$49.99 (Available exclusively at Target

)
Play on and celebrate a little family time this holiday. 

DISCLAIMER:
I received one or more of the mentioned products for the sole purpose of this review. No other compensating was given and all opinions expressed are 100 percent my own. (Accordance with FTC's 16 CFR Part 255, "Guides Concerning the Use of Endorsements and Testimonials in Advertising.")