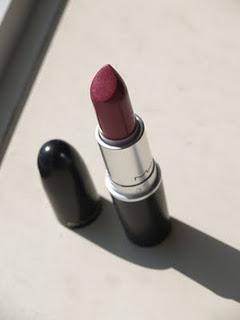 I discovered this recently from an online store, though I believe it's discontinued, and am completely in love! It's a glaze, which means that it's not highly pigmented, but rather a sheer wash of color. It's a dark pink in the fuchsia family but with a hint of purplish undertones. Hard to describe, but beautiful!
I tend to have trouble with most lipsticks as my lips dry out and chap easily, even with a primer. I tend to like formulas like the Slimshines that add a more subtle wash of color and are more moisturizing. This definitely fit the bill! It's what I look for in a gloss but without the stickiness, and I love that as it fades it still leaves a hint of an even stain.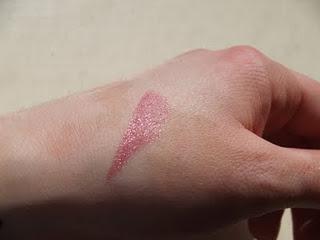 I also like that it's a bit more subtle and I can wear it easily during the day. That said, it probably wouldn't work as well for darker skin tones - I'm very pale so even more subtle shades show up well on me!
Overall this has become my go-to lip product and I've bought a backup since I'm sure I'll love it for a long time to come!
Come to think of it, I wonder if they still have it in stock so I can get an extra back up..... ;)


Ratings:




Packaging:

5/5


Product quality:

5/5


Worth the price?

Definitely!


Would I purchase again?

I have, and might get another backup while I still can since it's discontinued!
Cruelty-Free? Yes - and appears on PETA's Cruelty-Free list.
Where to find it: All Cosmetics Wholesale online.