M.A.C is known for constantly releasing new products, yet somehow they manage to be interesting and innovative. The Spellbinder shadows are probably one of the more unique products in the beauty world at the moment. And yet I don't hear a ton about them from other bloggers. Well, now that I have actually tried one, I understand why.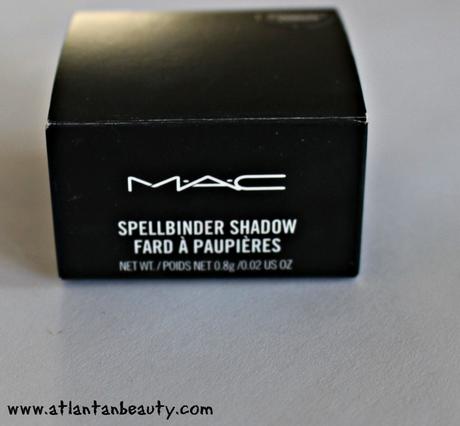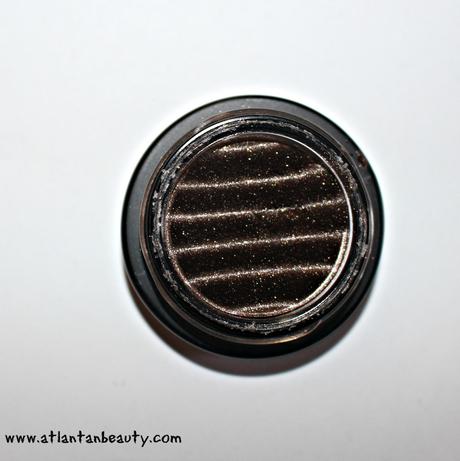 What makes these shadows special is that they are ionized and have a magnetic charge. This holds the powder together, so no matter how much you move it around, it is supposed to maintain the pigment, shimmer, and form. It sounds amazing, but does it really work?
I have the shade Dynamically Charged, which looks different depending on the lighting. In indoor lighting, it is a cool toned brown. In natural light, it pulls a lot more warm. Either way, the light catches multiple colors of different shimmer that you otherwise might not see at first.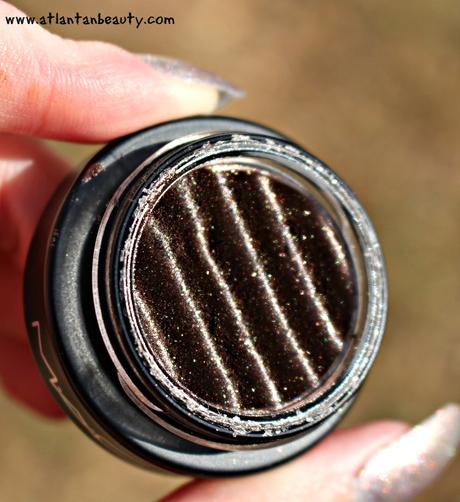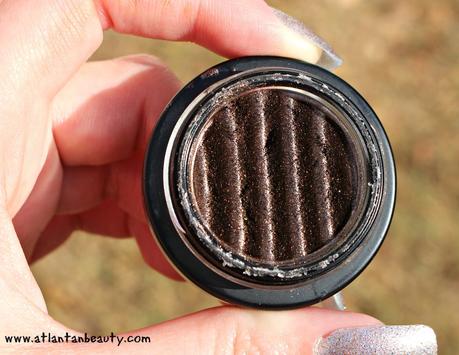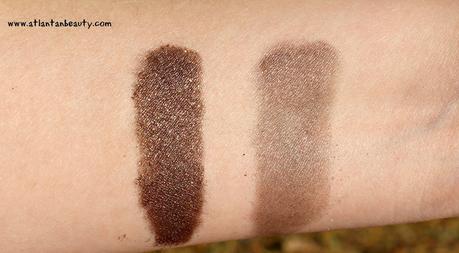 Natural light with  no flash.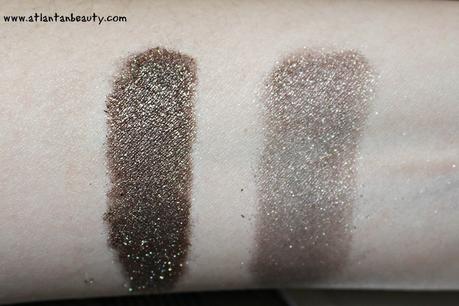 Indoor lighting with flash.
Isn't it amazing what lighting can do?
Well, in my experience, yes and no. While still in the pot, the shadow does maintain it's form. You can move it around however you want and you can maneuver it back to it's original shape. Once applied to the eyes, things change a little bit.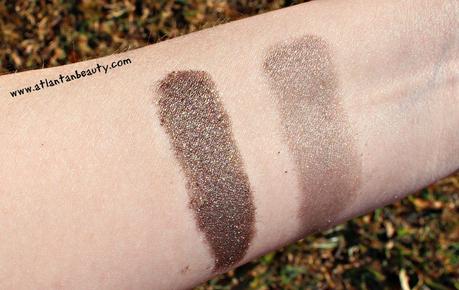 In natural lighting with flash.
The most important thing to remember about this eyeshadow is that you have to pat it onto the lid. Never, under any circumstances, blend it. Not even a little bit. It literally fades into nothing. At first I thought that was fascinating, but now it just irks me. This makes it challenging to use with other shadows sometimes. It can be done, but it just takes more time, effort, and a lot of patience. When applied properly, the pigment is amazing and rich. At first. I have noticed that it has a tendency to fade throughout the day. And to make matters worse, it creases horribly! I haven't had an eyeshadow crease this badly on me in a very long time. It doesn't matter what primer I wear, this happens. I can't pinpoint when this happens. I just happened to walk in my bathroom and look at it and I noticed that the eyeshadow was almost 100% gone because of the creasing. I have tried different primers and nothing helps. It is a great product for a night out, but not for anything over 5+ hours. The texture is like that of a fine loose pigment. It feels very soft and finely milled. Because of the ions, it almost feels a little fuzzy, and it actually looks fuzzy in the pan. Like I said, this is a very interesting product.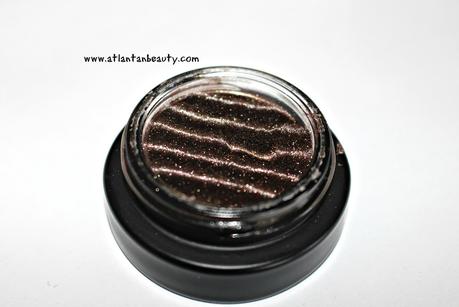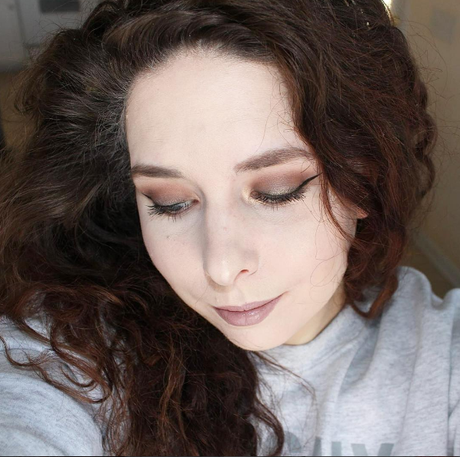 Wearing Dynamically Charged on the lid.
I bought the M.A.C 283 brush to use with it, and I have found that is the best way to apply it. The 283 is a duo fiber eyeshadow brush. It has actually become my favorite brush to use for applying shadow on the lid.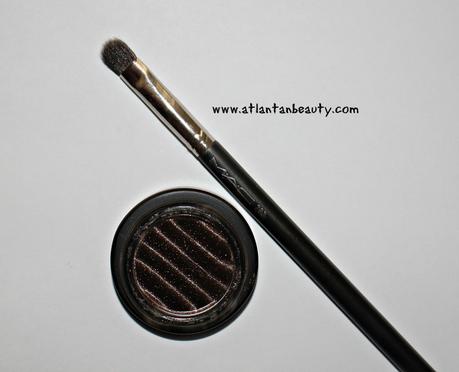 The packaging is simple, yet beautiful. The shadow is housed in a matte black pot that is made out of glass. These shadows are $22 each and they are available anywhere M.A.C is sold.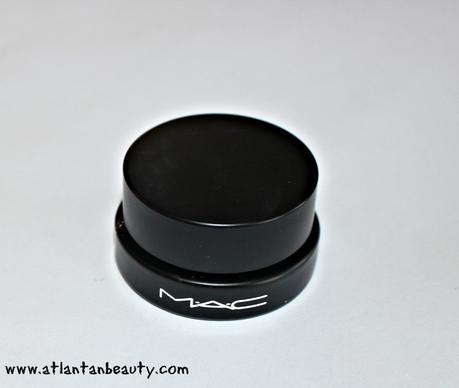 Even though the Spellbinder Shadows have their issues, I am going to keep mine. It is cool to play around with and when I do apply it properly and take the time, it does look nice. At least for a few hours. As far as recommending it for someone else, I think that just depends on your level of patience. For the vast majority of people, I would say skip it. However, if you are a makeup junkie like myself, this would be a neat product to try out.
Have you tried these shadows yet? What did you think?