I have been blogging since 2011, so I am a little embarrassed to confess this: I have never used a single MAC product.  That is until yesterday.  I caved and bought three shadows, plus a lipstick.  And I am in love.  The eyeshadows especially did not disappoint.  I will admit that the shades may look a little iffy in the packaging, but trust me; they are gorgeous.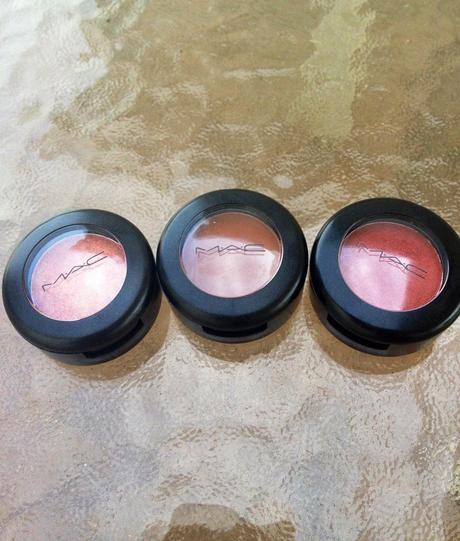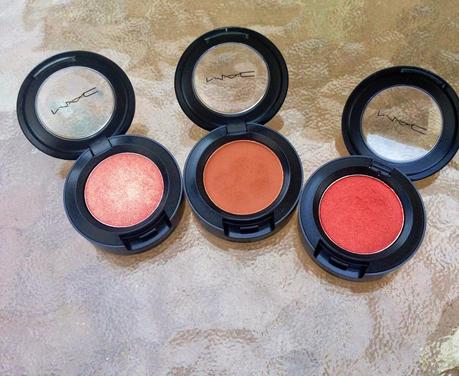 Shades:
1.) Coppering is described as a pearly orange copper.  It comes across as more red than orange, but you would be shocked how lovely it is on the eyelid.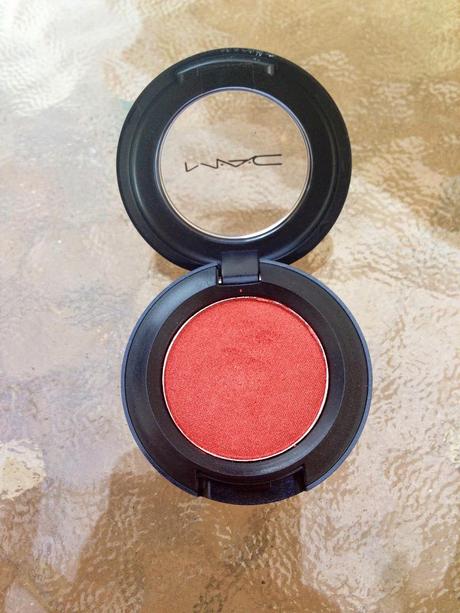 2.) Expensive Pink is a pearly duo chrome pink.  In certain lighting, it almost has a copper-y look.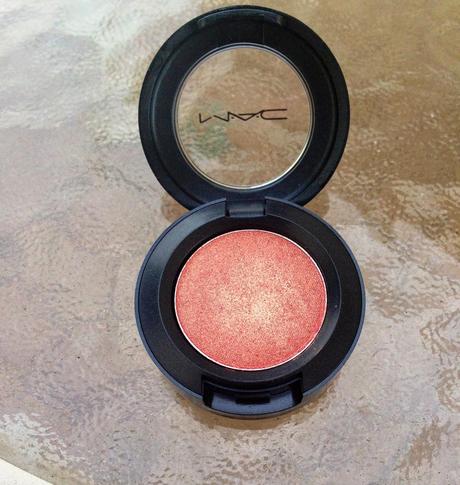 3.) Sable: MAC describes Sable as a velvet gold plum with bronze pearl.  Um, yeah. It looks nothing like that.  It is basically a matte medium brown.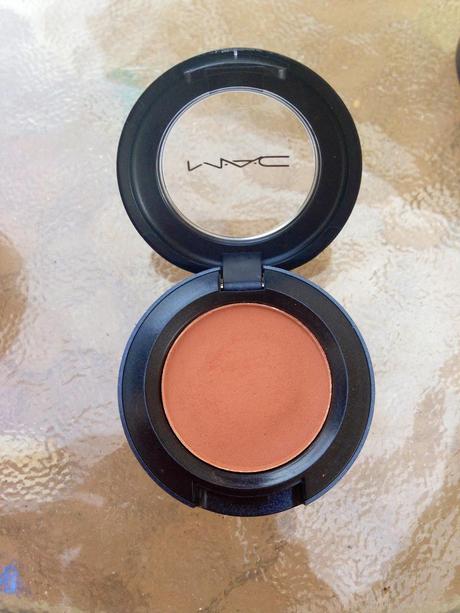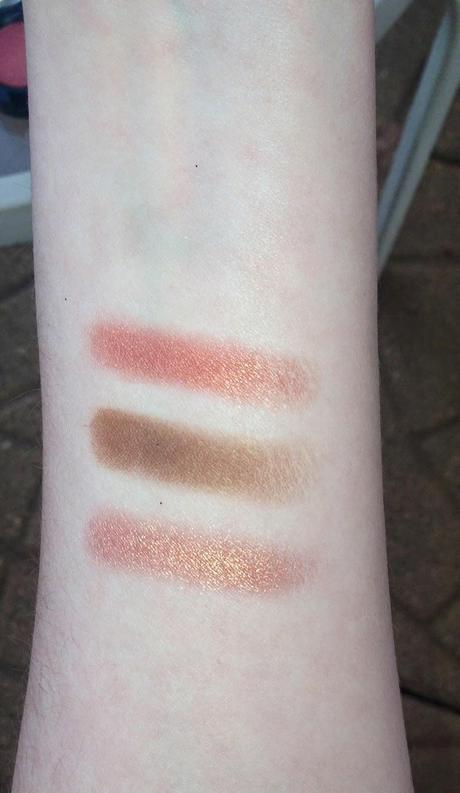 With flash.  Top to bottom: Coppering, Sable, Expensive Pink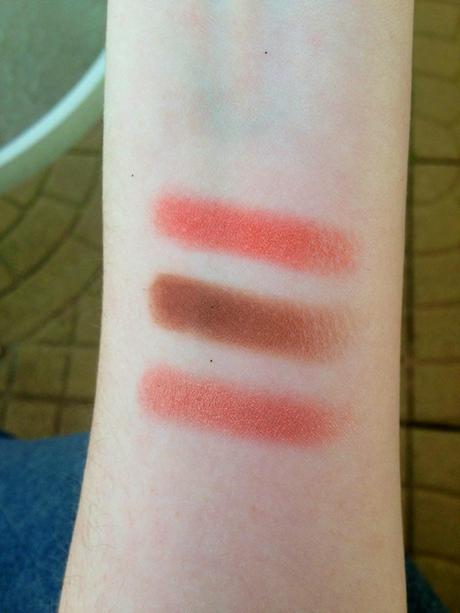 These shadows are everything I had hoped they would be.  Each shade is soft, but not so soft that the shadow flies everywhere.  The pigment is great.  These swatches were done without primer, and you see how well they turned out.  The staying power is wonderful, too.  They last all day with no creasing, fading or smudging.  And this is with a cheap primer.  After this experience, I will be trying more MAC eyeshadows.  I love my new little trio.  And at $15 a piece, I feel like they are priced well for the quality.  They are still a little expensive, but less so than brands of similar caliber.
What are your favorite MAC shades? I would love to hear your recommendations!