Now I wish I could say I managed to review the entire collection, but nah, sorry to disappoint. I received this press releases, and these products are just way too cute not to do a photo gallery on. It's like window e-shopping. Enjoy!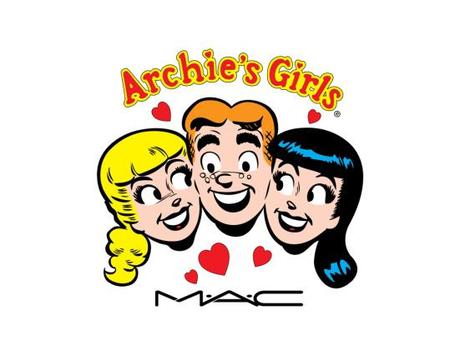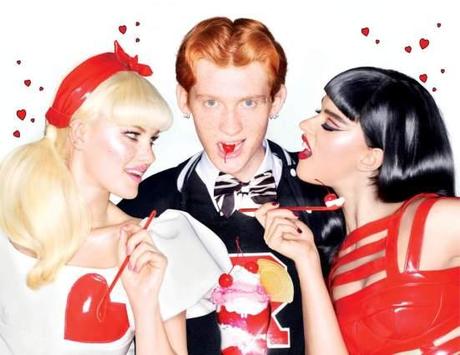 I'm not really feeling these people – only Veronica suits the theme. If I could cast them, these would be my picks:
Betty: Taylor Swift, Amanda Seyfried, Emma Stone (as a blonde), Hayden Panettiere, Mandy Moore
Veronica: Leighton Meister, Katy Perry, Gemma Arterton, Olivia Wilde, Megan Fox, Mila Kunis, Emma Stone (as a brunette)
ooh. And we could totally do a re-hash of Gossip Girl : Blake Lively as Betty and Leighton Meister as Veronica. heh. Claws out, fight on?
For the dude… man. I can't think of any redheads other than Ron Weasley / Rupert Grint. I love him and the Potpots but hmmm I think he has some growing up to do before fitting the role of Archie. I guess some other actor could dye his hair red?
Anyhoos, back to the topic – more photo porn of the collection! yay!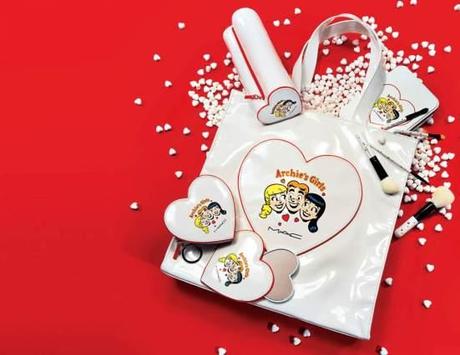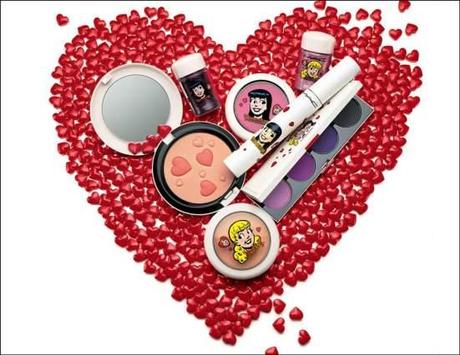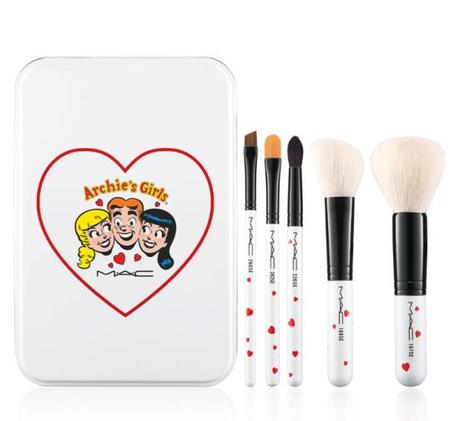 ARCHIE'S GIRLS BRUSH KIT, S$110
(266SE Small Angle Brush, 226SE Small Tapered Blending Brush, 242SE Shader Brush, 168SE Large Angle Contour Brush, 167SE Bronzer Brush)
I so want to get this brush set ughhhhh. BUT, my practical side says that the whist bristles will stain easily and severely test my OCD and tolerance level. If it's black, at least I could pretend not to see the colours.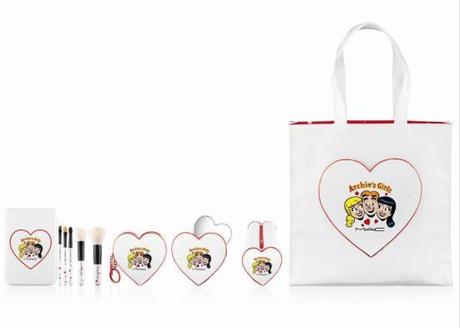 The Accessories Collection
L-R: Makeup brush set. $110 | Jingle Jangle Coin Purse, S$49.00 | Young Hearts Mirror (only available online) | Just A Flirt Makeup Bag,  S$59.00 | Yours Forever Totes (only available online)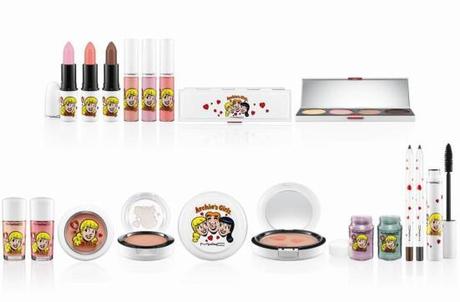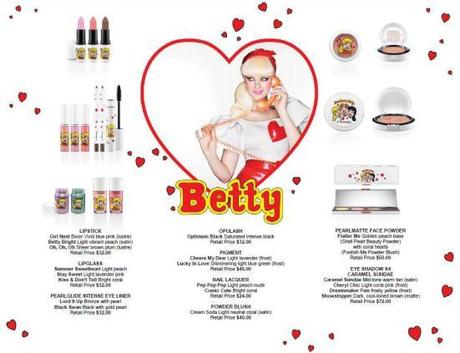 The Betty Collection – mostly pastel and light tones. Click to enlarge the images and find out how much moolah you have to dole out. Prices range from S$24-72.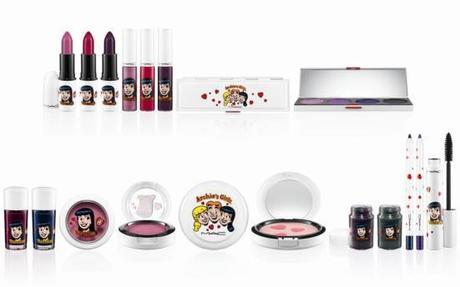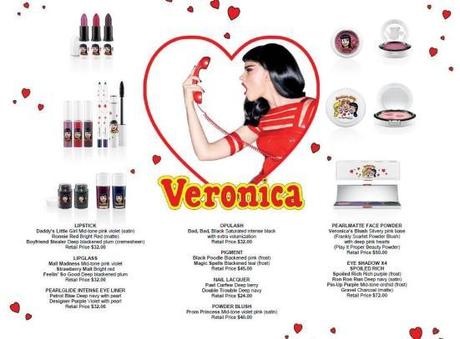 The Veronica collection – darker tones for a sexier look. Prices also range from S$24-72.
I started this post purely to just share the news.. but now.. after staring at these photos, I'm feeling a familiar fluttering in my wallet. My money has grown wings and wants to fly to MAC.
stoppitcherylstoppit nao nao nao.