Happy St. Patrick's Day! This is such fun day, especially if you have Irish blood running through your veins. I am cooped up in the house because I have terrible allergies and the pollen is already killing me. But that didn't stop me from wearing festive makeup and nail polish. The eyeshadow is very bold, so I kept my lips and face pretty simple.
Most people only use green with gold or white, but I wanted to include a strong pop of orange to make my look a little bit different. To see what products I used, just keep reading. =)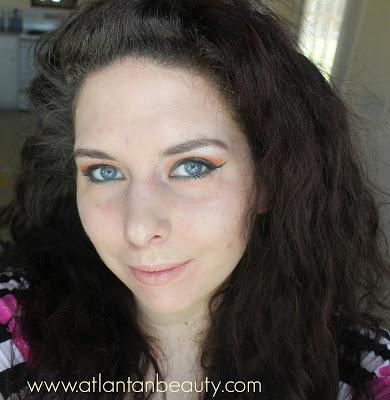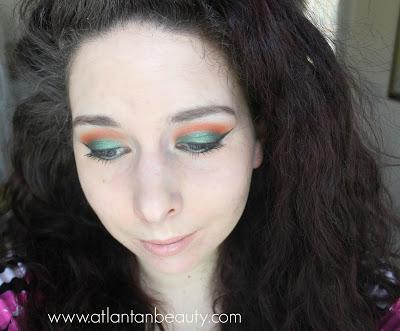 Add caption
Eyes:
Wet n Wild Photo Focus Eyeshadow Primer
Kat Von D Mi Vida Loca Remix Palette. I used Lyric as my all over shade and I applied Analogue, which is a matte, vibrant orange, into the crease.  For my lid and lower lash line, I used Lemmy, which is gorgeous emerald green. For my brow highlight, I used Skulls.
For my eyeliner, I used my handy dandy M.A.C Fluidline in Blacktrack.
Like always (but not for much longer), I used Anastasia Beverly Hills Brow Wiz. I love this stuff, but I do have the new L'Oreal brow pencil to try out.
For mascara, I used Maybelline's The Falsies Push Up Drama.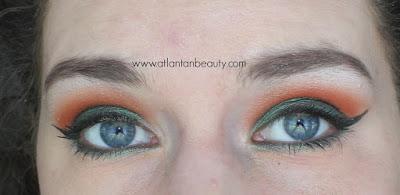 Face and Lips:
Hard Candy Sheer Envy Hydrating Primer Mist
NYX HD Concealer in Green. I use this on my chin and around my nose.
Milani Conceal + Perfect Foundation
L'Oreal Infallible Pro-Matte Powder
Sephora Bright Future Color Corrector in Peach for under my eyes.
Too Faced Milk Chocolate Soleil Bronzer
Anastasia Beverly Hills Glow Kit in Gleam. I used Crushed Pearl to highlight my cheeks and cupid's bow.
Rimmel Lasting Finish by Kate Nude Collection Lipstick in 42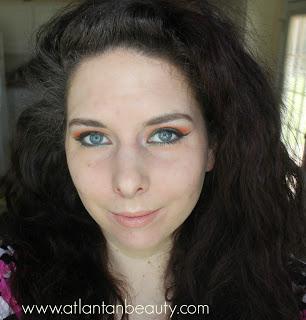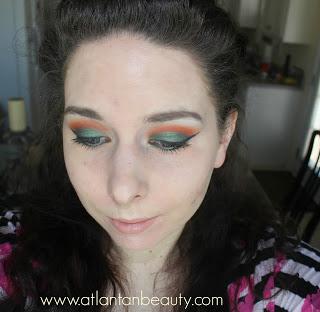 Add caption
This was a pretty easy look to do, but it required a ton of blending, so it was a little time consuming. I like how it turned out, though. It forced me to venture out of my comfort zone.
I will be back tomorrow (or later tonight) with a new review for you guys.
See you soon!