I have come to the conclusion that this is the loveliest shade of polish I own.  It reminds of Lancome's new summer shade, Aqua Bleu.  But a heck of a lot cheaper.  Other people must have caught on to this because I bought the last bottle.  Snowcone is a medium shade of blue, probably one of the more unique shades I have seen.
I've never tried Orly before, and I have to admit that I am not in love with the formula.  I found it to be too thick for my liking.  But I do love that it is fully opaque with one coat and despite the thicker formula, the dry time is very quick.  I think with time, the formula is something I will get used to.  The application was smooth and even.  If you can find it, I say pick it up. It is gorgeous.
I have only been wearing it for a couple of days, but I can tell that it is going to be chip resistant.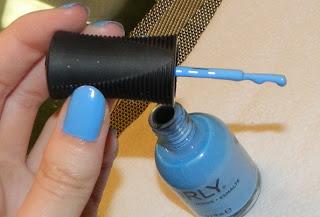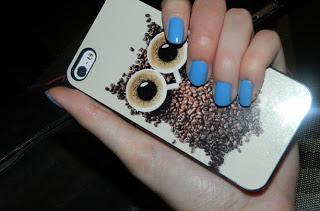 With Flash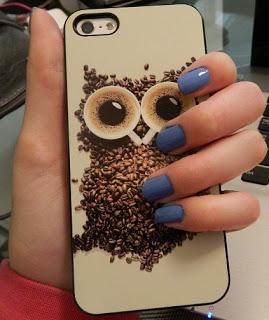 No Flash