If you follow me on Instagram, you know how excited I was that Nude Dip was re-released.  I own a lot of neutral eyeshadows, but there is just something about these.  They look like shimmering gems. And cost about as much.  However, I am not sure how I feel about this palette once the eyeshadows are applied. But more on that later. Someone requested a look using this palette, so I happily obliged.  I also wore this palette yesterday, but after getting no sleep, my skin and eyes looked a hot mess.
Today, my mom and I are going to Lenox (the best mall in Atlanta) for a much needed girls day. I didn't have too much time to get ready, so I stuck with a "simple" neutral look.  And I just realized there is a small spot near my lips where I didn't blend out my contour powder well. Oh well. I'm in too much of a rush to retake pictures. Haha. Just consider that a blooper, and proof that us bloggers are not perfect.  And my eyebrows are a hot mess. I didn't realize that until I looked at the pictures. They look fine in person.  I don't like that fake, drawn on "Instagram" brow anyway.  My hair is also looking a bit cray cray, but that is nothing new.  Maybe I should just go back to bed and try again because I clearly don't have it together today.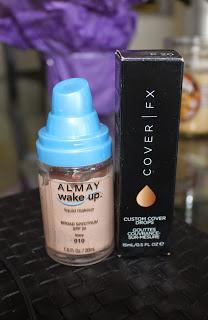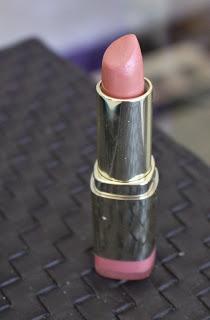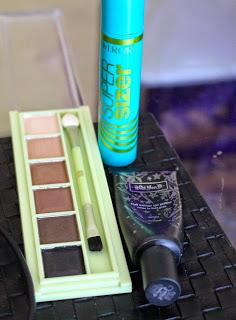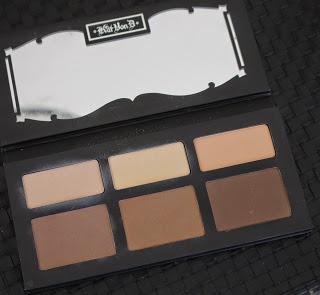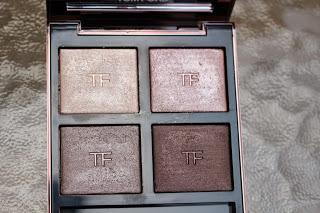 Products Used:
Kat Von D High Voltage Eye Primer
Tom Ford Eyeshadow Quad in Nude Dip
                                    Pixi Brow Palette
                                    NYX Extreme Shine Eyeliner in Jet Black
                                    It Cosmetics No Tug Waterproof Gel Eyeliner in Highlight
                                    Cover Girl Super Sizer Mascara
                                    Almay Wake Up Makeup Foundation in Ivory
                                    Cover FX Custom Cover Drops in P20
                                    Kat Von D Shade+Light Contour Palette
                                    Milani Lipstick in Nude Creme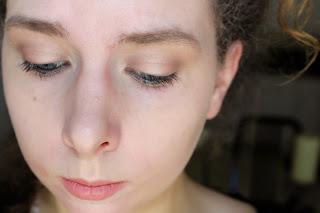 I think the eyeshadow is a bit too nude for me.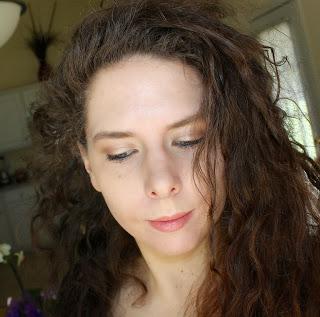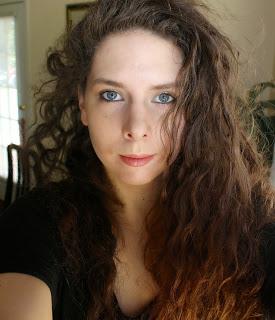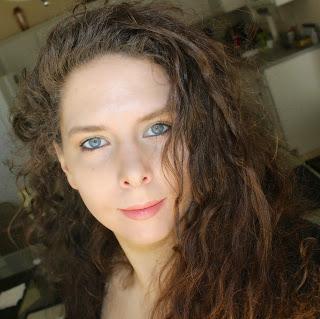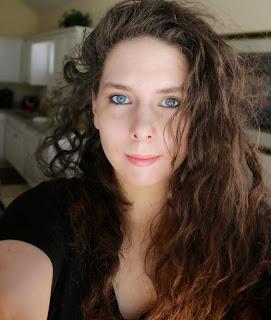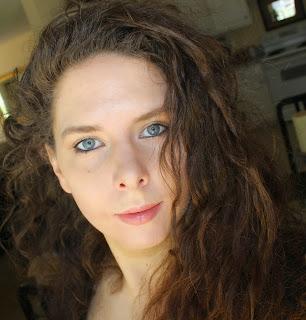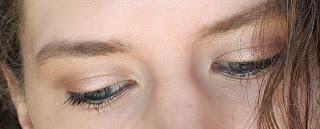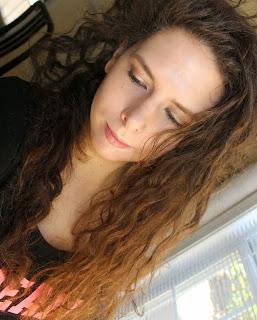 I'm off to do some shopping. Shopping is always fun, but the fun increases exponentially when you have gift cards to use. I'm going to do a collective haul tomorrow because I'm expecting some goodies from Nordstrom, Hauelook, and KB Shimmer. Plus whatever I get today. Additionally, I will be reviewing the Nude Dip palette soon, along with the Milani lipstick.  I hope you guys have a fantastic day and I will talk to you soon!