I am sooooo excited I planted a special variety of lilac 4 or 5 years ago they were about 2 inches high at the time.  they are called a spokane lilac and one of them FINALLY is blooming.  they are suppose to bloom 3 different colors so we shall see.  this picture was taken with my cell phone during the wind so not great I instantgramed it spice it up.  the one below it was taken a few days earlier with the point and shoot.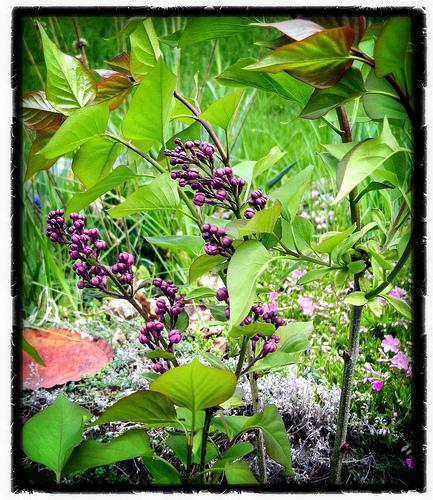 yeah they are finally blooming.  Spokane is called the lilac city and may is full of festivals to celebrate it.  the kick off was last weekend with the bloomsday run.  soon will be the lilac parade.  this is my first bloom on the lilac bushes in my yard.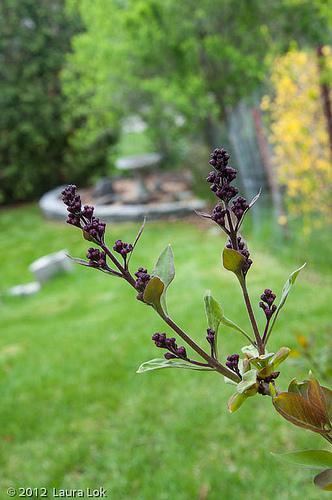 may is also typically windy and rainy so getting a good shot is near impossible lately.