It's hard to believe the Holidays are upon us and while many of us will host out of town guests or have people over to eat – one issue may come into play that you have to think about – a guest that is vegetarian.
I know this all too well, when my son Mark was a freshman in high school he watched Forks over Knives, Food Inc, etc. and decided then and there he wasn't going to eat meat again. He is 17 now and hasn't looked back! I am lucky to live in a suburb of Chicago with a Whole Foods near me and other chain stores that carry Lightlife products. They have certainly been a lifesaver in my house to accommodate my sons vegetarianism. But, like any Mom, I'm trying to have him incorporate other vegetables and I've actually been quite shocked at the amount of fruits and veggies he tries and actually likes.
One favorite dish of his – is the burgers. My son likes the smart patties original burger with quinoa. They are sold fresh – if you don't use them right away, they can be frozen as well.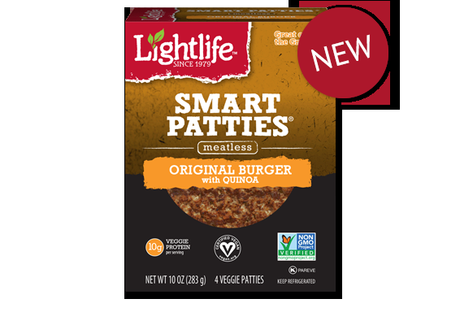 This is how my son makes it. He'll take a small non stick skillet and saute kale and onions in a little olive oil. Sprinkle that with salt and pepper and cook until the onions soften. Remove veggies from the skillet. Add the burger and cook on both sides until heated through – then he will add a slice of muenster cheese and let that melt over the top. Serve on a toasted bun, add the kale and onions and voila – dinner is served.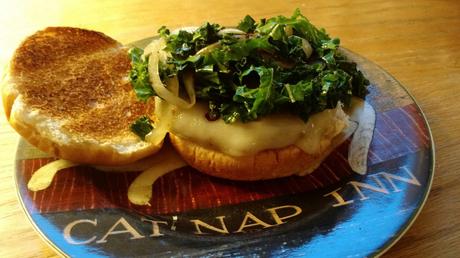 My son Mark's famous burger!
A few lucky readers will get a FREE COUPON TO TRY ANY LIGHTLIFE PRODUCT! Leave a comment to be eligible to win – winners will be chosen December 10th.
What else can you make with these wonderful products?
How about Twice Bakes Potatoes with Smart Bacon?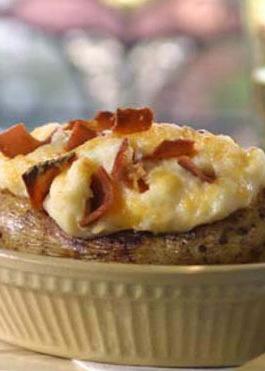 Roasted Brussels Sprouts with Smart Bacon
Gimme Lean Breakfast Casserole – great to make ahead during the Holidays!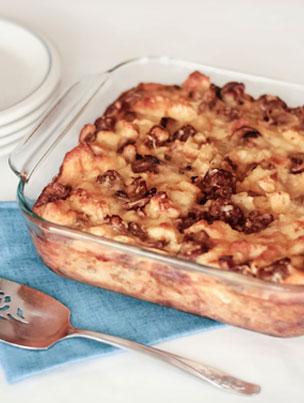 Egg Buffet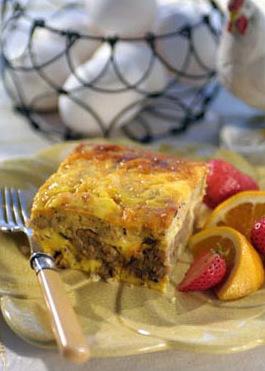 Hot Mexican Dip – a great way to start a party!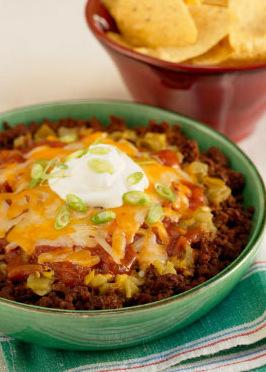 And since people like to indulge in eating treats – maybe have a salad to balance everything out, such as this fantastic looking grilled sesame Chick'n Salad!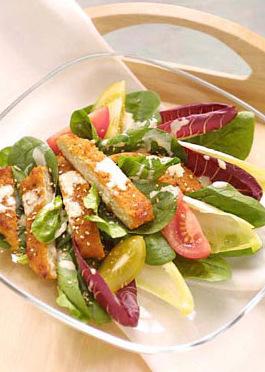 I love that there are so many options that my family (and my 17 year old vegetarian) can eat and enjoy!
Want to be in the know for new recipes and products from Lightlife? Follow them on Facebook
Follow Lightlife on Instagram
And most importantly – where can you buy these in your area? CHECK OUT THE STORE FINDER HERE!
Have you tried any of their products? What is your favorite vegetarian recipe you've made with Lightlife products?
The post Lightlife products for the Holidays! appeared first on .