Tuesday night we had a heck of a storm.  I love a good thunderstorm but this was not fun.  it was after 10pm and I was on the couch reading when in what seems all at the same time the house went dark, a loud boom, and the room filled with lightening light.  I jumped or maybe pushed (the house felt like it shook) and was out of the couch.  Hubby was fast asleep and you didn't hear it from me but snoring.  He didn't hear anything expect the scream from me afterwards.
It tripped a breaker and after that was reset we found one light fixtures light bulbs were blown. And of course I didn't sleep the rest of the night for fear that it hit somewhere and was smoldering.
we didn't find much the next morning it wasn't until we were off on friday that we were able to investigate further.
we found these two holes in our back patio (graveled):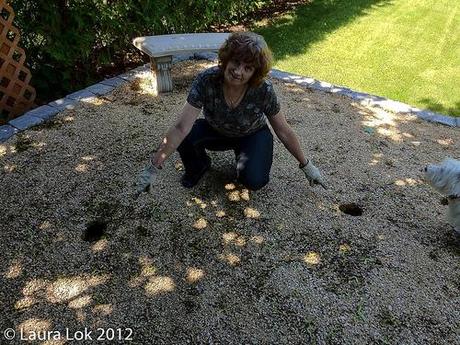 for size :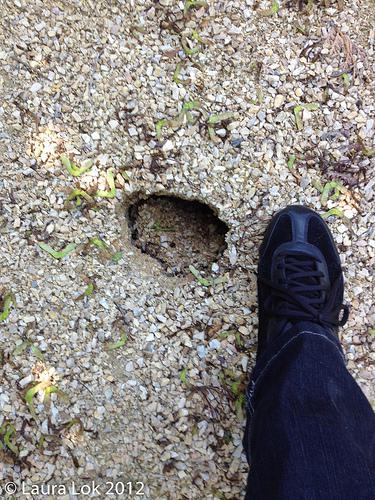 each hole we could put our hands down past or wrists but it felt like they were further but they were collapsed.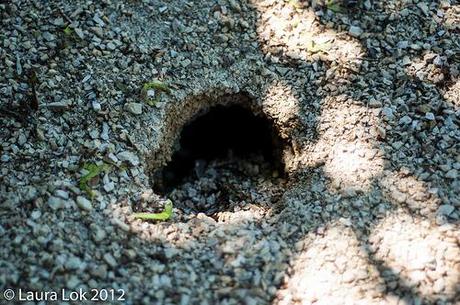 the only other evidence we found was the soot on the siding near the wires coming into the house.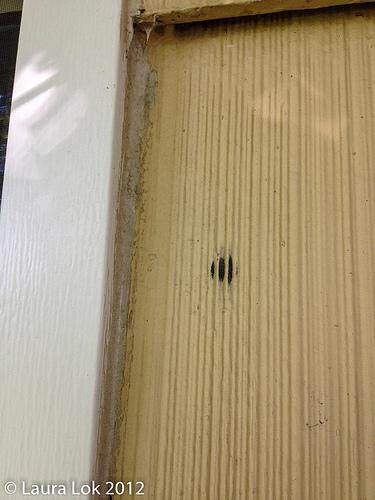 we were lucky.  our neighbor had it hit the pole outside her house and the tree.  didn't realize this till the cable company came to fix her cable it fried it.  We figure it really traveled the line and that is how it came into our house.