yeah the crowd roars we made it to the waterfall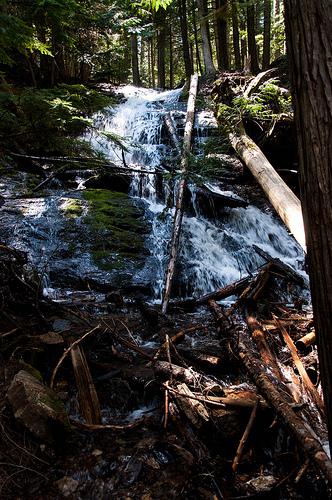 bet you are glad I finally got somewhere with all these posts right? haha well I am the weekend warrior so need to spread out the trip.
we stopped for lunch here and enjoyed the view.  so proud of our little chunky monkey dog for making the trip too.  he is really a couch potato and its hard for those little legs to go but he did.  and of course he got some good lunch too.  one quick pose and we were headed back down the mountain.