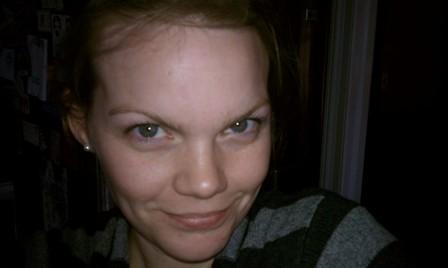 Ugh. I really need to do something about the damn pimples on my chin. Stubborn jerks!
I have so much to talk about so writing separate post for everything is out of the question. I decided to just pack it all into one post.
First....I just finished my very first book review. Since I specialize in the beauty/fashion industry, this was a welcome challenge and change. The book is called Dead Artist by Ivan Jenson. I did the review for Dialect Magazine and you can check it out here: 
http://dialectmagazine.com/2012/01/dead-artist-by-ivan-jenson-book-review/
If you still haven't fallen in love with Dialect Magazine, what are you waiting for? Have a look at all of the other fabulous articles on the
website
, follow them on
Twitter
or like their
Facebook
page. It's good stuff!!
I have started blogging for two new blogs. The first is called I Look Good which is going to be your top resource when it comes to fashion, bags, shoes and accessories. I am not going to have anything posted there until February but in the meantime, get acquainted with them through the
website
,
Facebook
and
Twitter
.
The second new blog is called You're Pretty Beautiful and
my first post
is already up. After reading all about my five must have beauty products, browse the rest of the site, check it out on
Facebook
and follow on
Twitter
.
These two blogs are destined to be huge and I am super stoked to get in early and watch them grow! So exciting!
Next, I want to give a shout out to one of my favorite ladies, the super hot Cat Marnell. In her
latest post
she takes her lovely assistant Julie on a most excellent adventure which turns out to be the epitome of beauty product reviews. Not so much a product, but still, a beauty review. I love her so much it hurts.
I think that's it. Yup.
So what's going on? What are you working on? What do you love? What should I use to make my chin pimples go away?! Tell me things!