we went to the Lava river cave near bend oregon and had more fun than we thought we would.  it goes down about a mile with varying heights.  Near the end it was barely 4 feet high.  Sometimes rocky, sometimes smooth and sometimes sandy from being worn down.
This is near the entrance: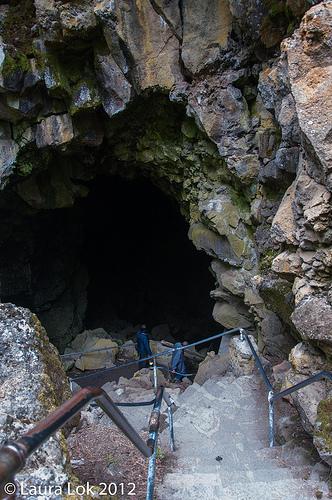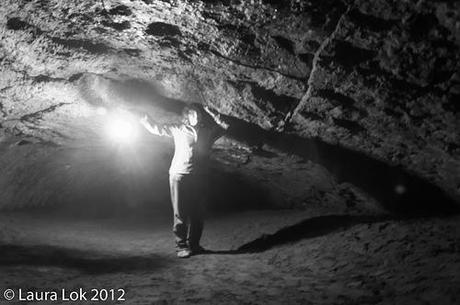 This was a crack in the ceiling above us at one point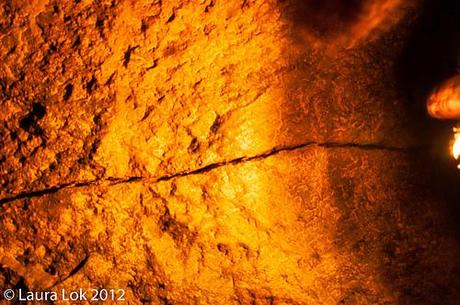 really really wished I had brought my tripod.  why oh why do i forget that almost everytime.  I had to steady this on my knee but it gave a cool effect: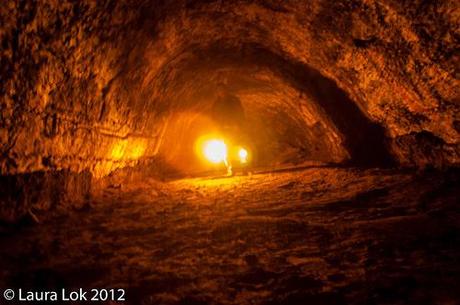 is it dark??? for $5. you can rent a gas lantern (the yellow glow you see in the shots) and well worth it.  helps heat the hands too.  ok everyone sing it.  hi ho hi ho its off to work we go: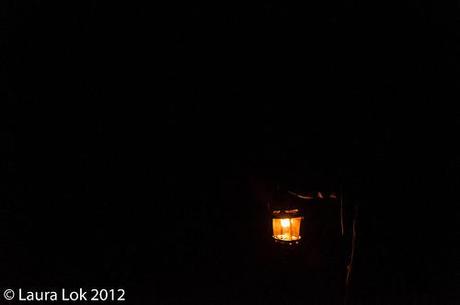 near the end of the mile long tunnel.  can't go any further so we don't spread any kind of disease to the bats in the cave: I am short but this was very very short.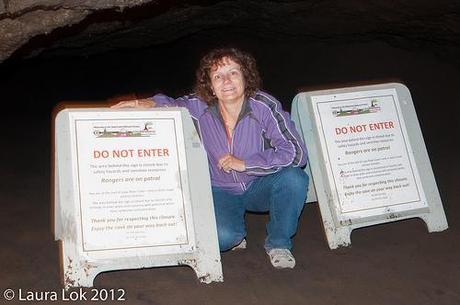 it remains about 42 degrees in the cave and ice forms in some spots: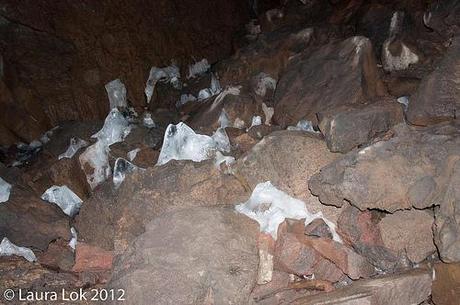 our lantern behind a chunk of ice: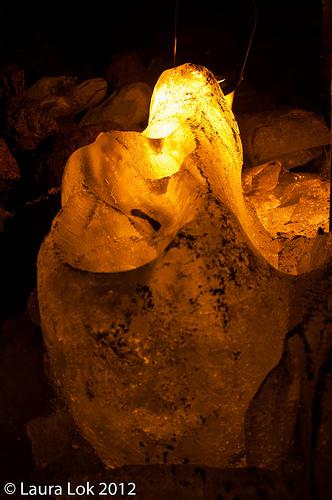 the light go to the light.  yes you really do need to at this point to get out of the hole.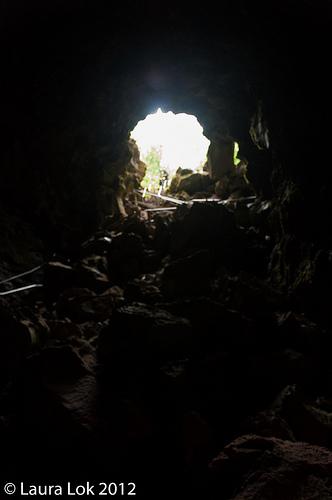 was a lot of fun to see.
have you ever been in a lava cave?
ever see a bat in person??
some info on the cave also there is a link at the top for more information: