Disclaimer: I was selected to represent Pfister at SXSW. I was provided a Powerrocks charger as a promo item. Hormel sent over several packs of their new Rev Meat Snack Mix for me to try complimentary, and I'm obsessed. 
I'm a planner-kind-of-gal. I like to know what to pack, what to bring and what to have just in case. So when going to a conference, especially a biggie like SXSW for my first time, I wanted to make sure I had everything I could possibly need as I journeyed down to the capital of Texas with Shannon of milkandcuddles.com for three days of all things technology, digital, interactive everything.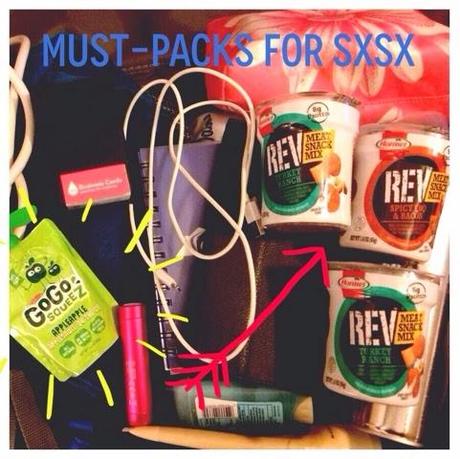 While I've been to Austin many times, I'll admit a forecast for rain threw my whole plan a little out of whack since normally Austin is prime for sandal weather, but I was so glad I made some specific choices to make sure I was ready to go at it like a pro (minus forgetting my galoshes.) 
While the weather wasn't going to be on my side as I headed to Austin for SXSW 2014, I at least make sure I packed a few things to make my experience a little more convenient, connected and tastier.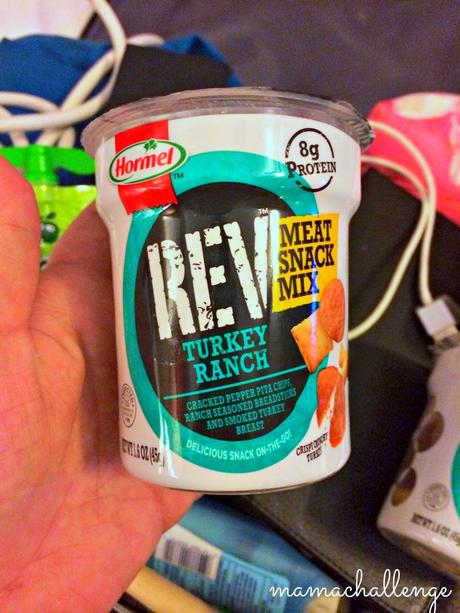 1. 
Hormel Rev Meat Snack Mix: 
Ever wish you could eat pizza and type on your keyboard with making a mess? Or drive without dropping your BBQ sandwich all over you at the same time? Well, Hormel is making my dreams come true with their new high-protein, on-the-go snack, Rev Meat Snack Mix. Exclusive to Dallas-Fort Worth for now, I was sent a few of these babies to try out and they were the perfect SXSW treat. Packed in a small-cup size, they are perfect for snacking when you are driving down the road (it sits perfect in my cup holder), hiking/camping or gaming and don't want to stop. Best of all, the mix varieties including Spicy BBQ & Bacon, Turkey Ranch and my family favorite, Pepperoni Pizza, are loaded with tasty flavors that will satisfy the perfect craving for meat, spice and crunch. And you can't go wrong when your snack is full of protein with 9-10 g protein per serving. For me, it's so much better than just snacking on jerky. Just don't leave them in the cabinet while you go out of town, or your family will devour all of them. You can find these at Kroger for a limited time!
2. Powerrocks Charger: 
Everyone at SXSW will run put of power at least once if not twice a day. When you're talking technology and the future of interactive nonstop for a week, running out of power is the point. But with my handy (affiliate link) Powerocks Magicstick, I just plug it into my phone, put it in my pocket and keep going. Love it! And it's pink too so that doesn't hurt my feelings either! While I would pick up a few of these while I was at the conference, I can't tell you how many times I needed more than one recharge in a day for the iPhone and the iPad. Thankfully Powerrocks charges them all!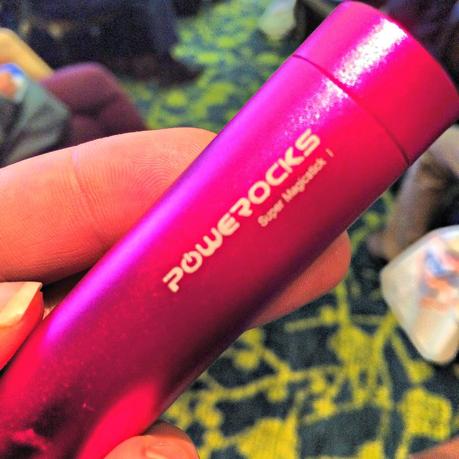 3. 
Go Go squeeZ: 
As the ambassador for Go Go squeeZ, I always have my green packs of fruity fun around. And when you're hiking around Austin, waiting in line, or dying of hunger, go go is an awesome + easy way to get some fruit into system and eat it while I'm tweeting. I wish I had brought more for the hackers and power computer users who never left their laptop. Go Go makes it easy to eat over your computer without mess or from stopping what you're doing. Believe me, you can subsist on Go Go squeeZ when you are on a deadline for many hours and have a sweet craving.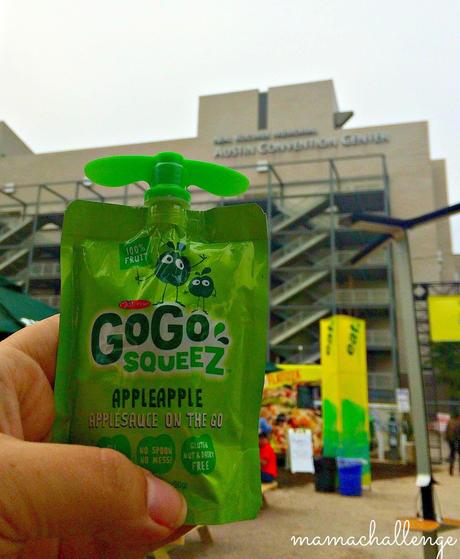 4. Cords, Cords, and More Cords: 
Not only do you need to bring a small charger to keepy our devices running at SXSW, but you'll also need to make sure to bring an extension cord. If you are taking notes and on your computer the whole time and have already gone through that recharge pack (or saving it for an emergency), make sure to utilize an opportunity to charge up your computer. And considering outlets may not be handy, having that cord can save you every time. I've learned this from other conferences and even if you don't have to use it often, there's always going to be that time you should have and didn't.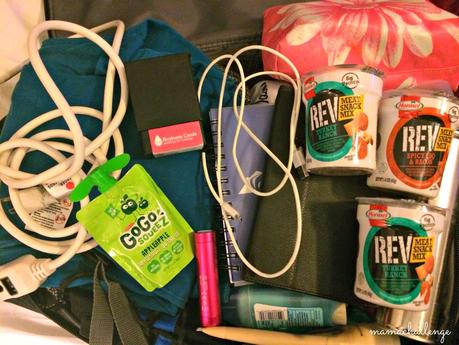 5. Boots. 
Yes, it seems so cliche, but it's the truth. Any trip to Texas you should bring your boots. I actually had read a post about What to Wear to SXSW and the author mentioned boots. Considering I'm from Dallas/Fort Worth (well, Arlington), I thought that was only fitting for foreigners (people from outside of Texas), so I decided not to comply. Dumb girl. It rained so much on Saturday, even the most comfortable flats I own that are made for walking couldn't handled the rain along 6th Street as I walked at least four miles that day. And it was cold too. So heed the advice: Bring your boots. Cowboy, rain or just cute riding ones - just leave the ones with the 4 inch heel at home. They just ain't fittin' as Mammie would say.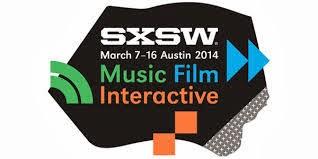 I'll definitely be sharing more about my experience at SXSW in coming posts, so make sure you stay tuned for the good stuff.