Lancome released 12 new eye shadows this spring, a selection of neutrals, bronze, cool blues, pinks, purples and greens. I did see only 10 for sale in the store, but online are 2 more, so if you are interested in the colors, check online too for more color options.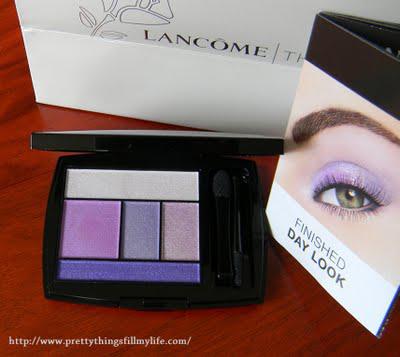 Each individual Lancome Color Design Shadow and Liner palette is comprised of 5 different colored eye shadows which are labeled by their use (all over base, lid, highlighter, crease, and liner). Some of the palettes come with matte and shimmery colors, while others have only shimmery, glassy shades with fine glittery particles.
I picked Amethyst Glam, a vibrant and spring-like palette based on various lilac, rose shades of purple. The colors are all shimmery, no matte at all in this one.
Here is a breakdown of the colors: - an all over base shimmery pink, lilac- white
- a shimmery lilac -rose for the lid
- a shimmery gray-purple for the crease
- the most glistening one of all, pink-purple for highlighter
- and a deep,blue violet with lots of glittery particles for the liner.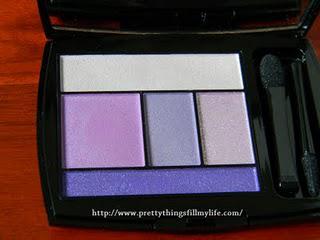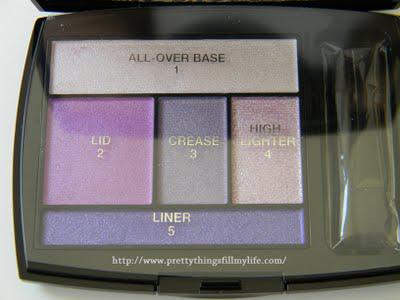 Now let's take a look at the pigmentation. Those are really sheer colors (as you can see in the swatch picture), which changed drastically applied wet. While some of the shades changed only slightly, the eyeliner color seemed to improve a lot.  The eye shadows are pretty soft and they adhere well to the skin.   The palette is really beautiful, but as far as the pigmentation goes, it might be disappointing for some people.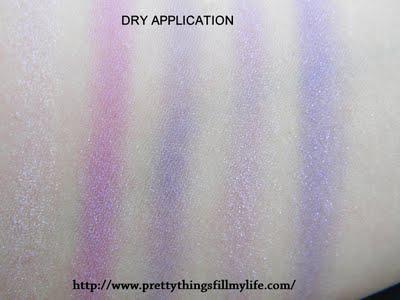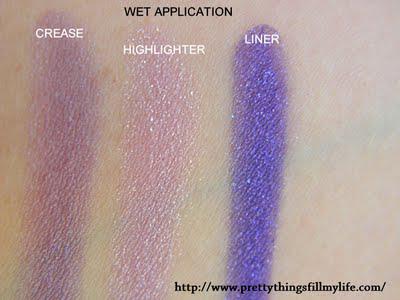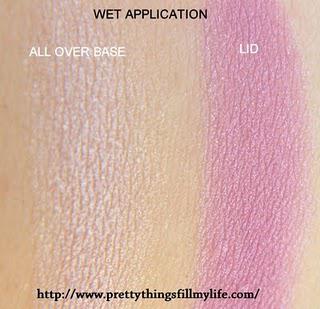 As shimmery as they are, the glitter fall out is pretty minimal. The palette comes with a step-by-step booklet on how to achieve a day and a night look, none of them really fit the shape of my eye, but it might work great on other people, and  it's a nice addition to the palette.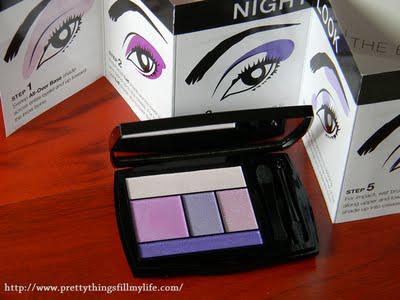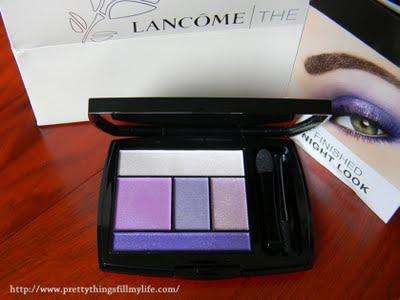 Lancome 5 Shadow and Liner Night Look  
  Do I recommend this palette? 
Yes, if you love purples, and don't mind applying them wet for a better effect and color. No, if you really don't like sheer, shimmery shades, and of course if  purple is not your choice.