I am a Lancome fan, and I was very excited to try their new gloss. Even though I am a fan, I've never been a fan of their other glosses.  Gloss in Love, however, is an amazing surprise.  It is my perfect lip gloss.
Shade:
Lancome describes Pink Pampille as a "bright pink with shimmer." As you can see from the swatches, the color is not bright at all.  On lips, it has only the slightest hint of pink and shimmer.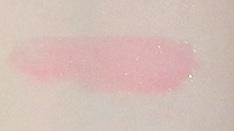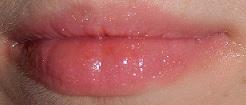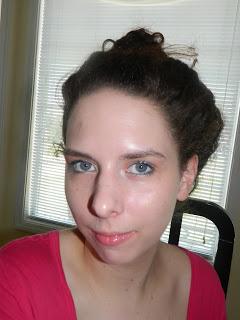 Formula:
This is the best lip gloss formula I have ever tried. There is no stickiness or thickness to the formula.  It applies smoothy and it even feels lightly hydrating.  Even after it has worn off, my lips do not feel dried out.  Nor does it cling to any dry flakes. From what I've seen the colors are sheer, but still lovely.  Like most true glosses, the wear time is not spectacular. I can get 3-4 hours before reapplying it. Lancome also says it gives 6 hour moisture, but I don't find it to last that long. Maybe 4-5 tops.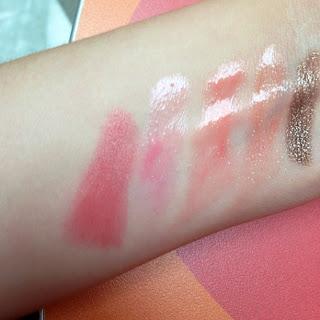 The middle three are Gloss in Love in store swatches. Sorry, but I don't remember the colors.
Packaging: 
The packaging is very cool.  The front has a silver button that when pushed, loosens the wand.  The applicator is nice, too.  The shape fits to lips very nicely and evenly applies the gloss. Lancome calls it the New Expert Applicator, which is a very accurate name.
Price:
It is $27 for 6 mL. You can find it at Macy's, Sephora (limited shades), Belk and Lancome's website.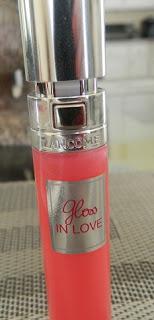 Overall Impression:Love it!
It is definitely worth checking out.