Nude is all the rage right now in the beauty world. And I am not complaining as my look is very simplistic right now. Lancome just released their new Hypnotic Eyes collection and they have some stunning new eyeshadows, including palettes and singles.  Today, I will be reviewing the Beige Brulee palette, which has some lovely matte neutrals.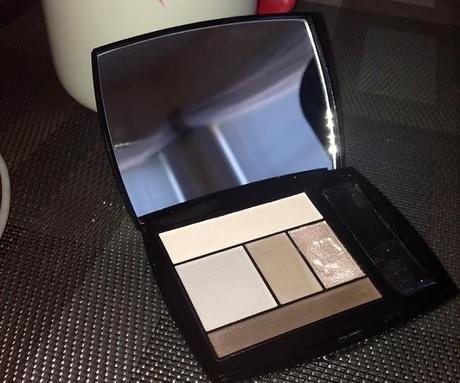 Shades:
The "All Over Shade" is a peachy tinted beige
The 'Lid" shade is a matte taupe
"Crease" Shade is a matte medium brown
"Highlight" is a super shimmery beige
The "Liner" Shade is a matte dark brown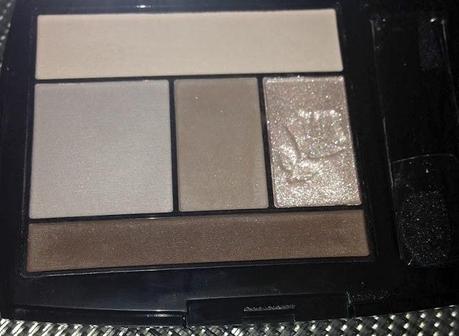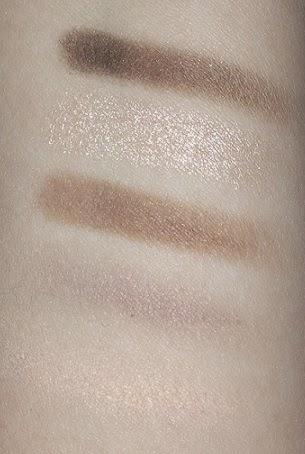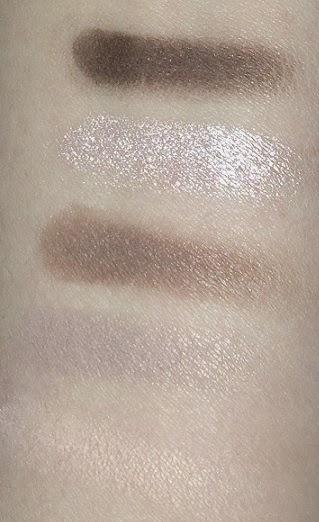 Swatched over primer.
The quality of this palette is on par with Lancome's other Color Design palettes.  Meaning that it is pretty great.  The texture of the shadows is wonderful.  They are incredibly smooth and easy to blend. The pigment is nice (not necessarily amazing), but for a neutral look, it is on point.  The colors can easily be built up for a more intense look.  For anyone that is not crazy about shimmery shadows, this is a great palette. The only shimmer included is the highlight shade, which looks pretty underneath the brow bone. Beige Brulee is one of those palettes that is appropriate for work or school, but it can also transition well into a night look.  As for the staying power, no complaints here. I have no problems with fading or creasing throughout the day.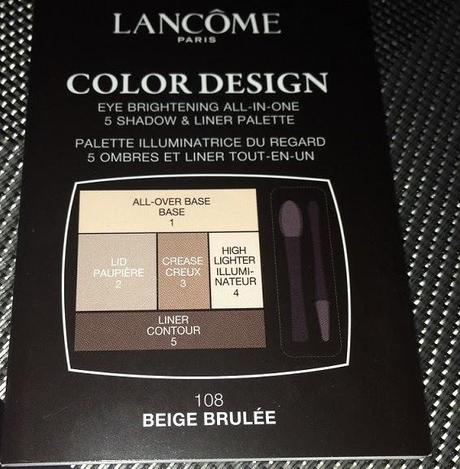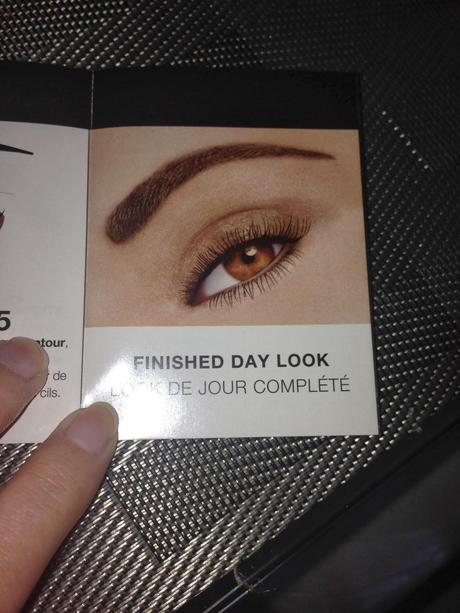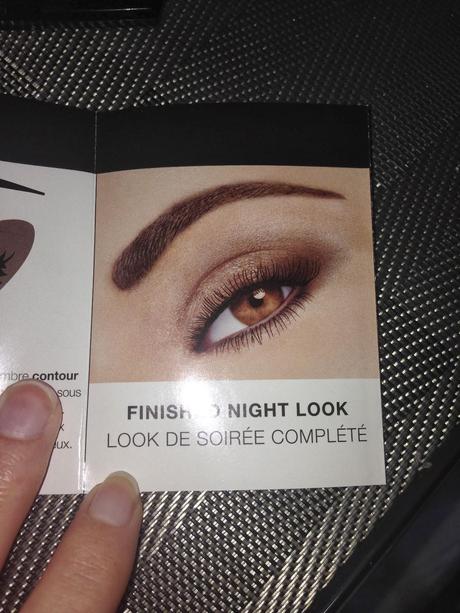 These palettes are pricey at $50, but you can get a lot of use out of this palette.  You can create a simple day look with it or amp it up for a night out.  Either way, I think this is well worth the splurge.  I plan on picking up Chocolat Amande next =)
Availability: Nordstrom, Sephora, Lancome