Recently, I saw a Maybelline & L'oreal sale on buyinvite. I have ordered from them twice and have rather mixed feelings about them. The first time involved a really long wait (around 3 - 4 weeks) and when the package arrived, my items were not packed properly and some of the packaging even looked really old. The second time though was wonderful; record delivery time and wonderfully packed products in excellent condition as they should be.
I often see these sales and while I would love to order everything to add to my collection, the factor that helps me make up my mind is... the variety of eyeshadows. I am a real eyeshadow fanatic.
Also, these were so cheap. And I mean really cheap! I think the most expensive product I have here is probably $5. No kidding! They were mostly in the range of $3 to $5.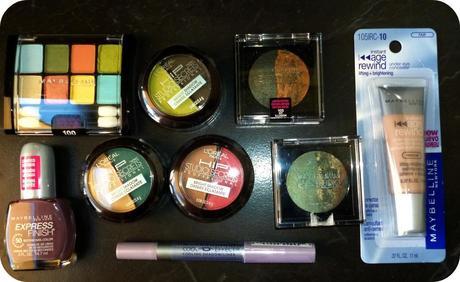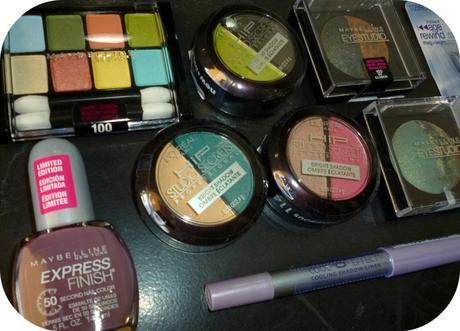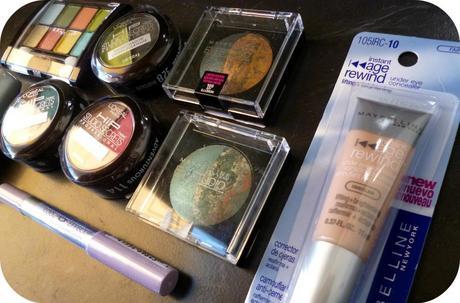 On to some swatches!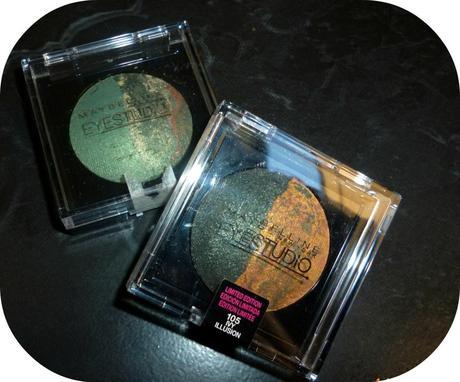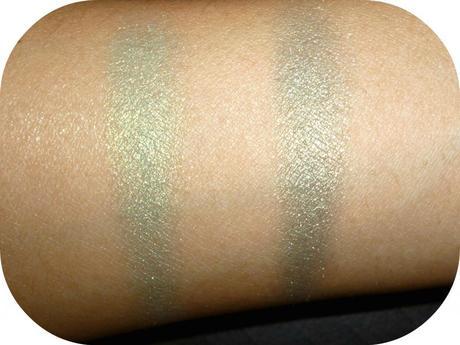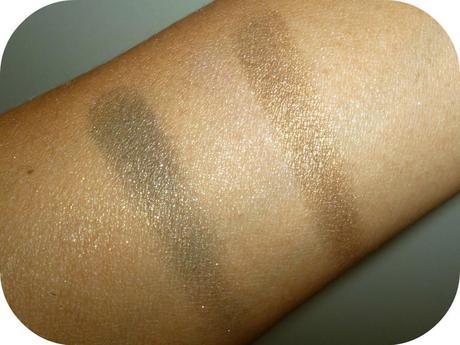 These were absolutely gorgeous! As you can see, I ripped the sticker off Impulsive Ivy & used it straight away. However, Ivy Illusion is gorgeous too and has definitely grown on me. I now wear the latter more often for a smoky eye look.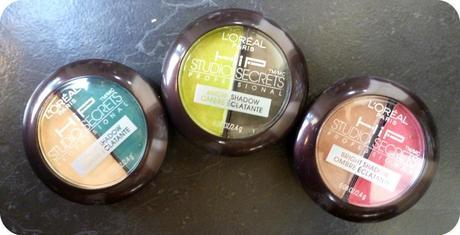 From L to R: Flashy, Riotous & Adventurous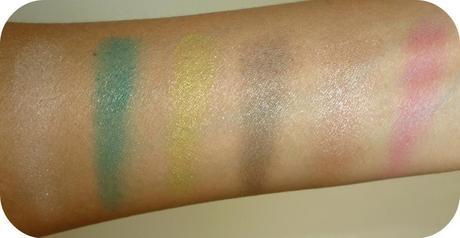 These are equally gorgeous. I especially love the lime green off Riotous; it is such a beautiful cool green and I was looking for this exact shade of green. The taupe shade off Riotous is so versatile; I have been pairing it up with other shades. It actually looks really dark grey-black in the pan but applies more taupe with really dark green undertones (if you look carefully) which makes it such a unique shade. Adventurous has a beige with brown undertones and a really pretty cherry pink. Adventurous goes on rather sheer so more layers are needed. As I have tan skin, I would not go heavy on the pink but use it more to just add a pop of color on my inner corners. Between Flashy & Adventurous, I really can't pick a favourite!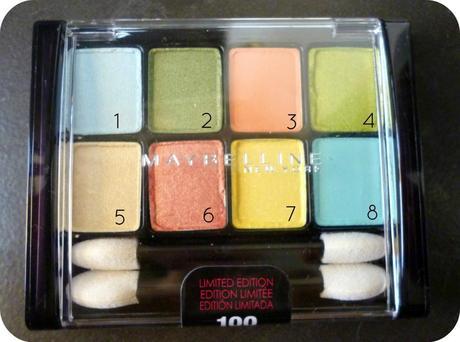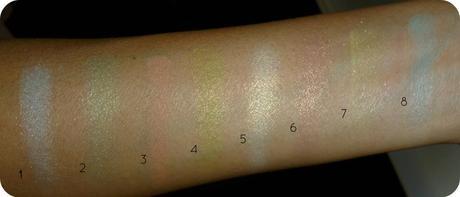 This is a limited edition palette from Maybelline. The first eyeshadow trio I ever purchased in my teens was from Maybelline; it was a romantic-themed pink & purple trio. I still have have it! (Beauty Confession!!! Definitely way past its shelf life now.)
This palette is called The Brightside. Please don't be fooled by the picture as I was; it is only tiny and fits in my palm. No complaints though for the price I paid plus it's travel friendly I guess (though I wouldn't just bring this along as there are no darker shades).
Shades 1, 3, 7 and 8 are matte. Or shall I say, semi matte to be more specific. The rest are more sheer, shimmery shades.
Honestly, while I know I can't really complain due to the price tag, I do regret purchasing this one because I don't think I will use it much. The shades don't go on very smoothly and pigmentation isn't that great either. They look prettier in the palette than when actually applied. The colours don't go on as rich as I expected; would suit more for highlighting rather than being a primary bold color in my opinion.
I'm really happy with this haul as I spent less than $40 overall for so many items to add to my collection. What do you think of these? Do you order from buyinvite?