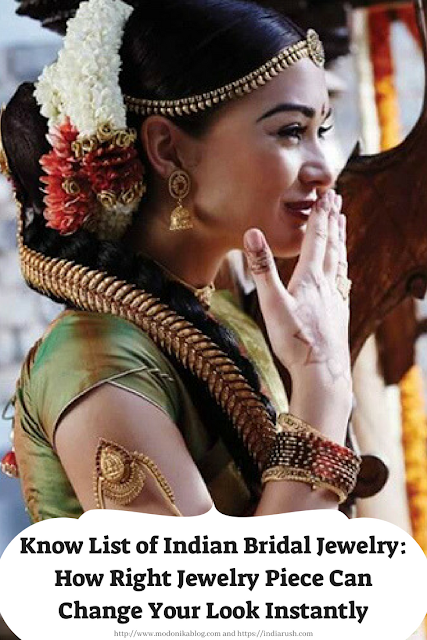 Are you fond of Indian jewelry? Do you always confuse after donning a plain dress? What is the easiest way to change the look without overhauling your wardrobe?
Think! Think! Think!
That's JEWELRY AND ACCESSORIES, sweetheart.
Not only Indian women but women around the world love to adorn their beauty with beautiful jewelry. And especially in the case of Indian jewelry, the unlimited range of accessories and jewelry make every woman go crazy for each piece.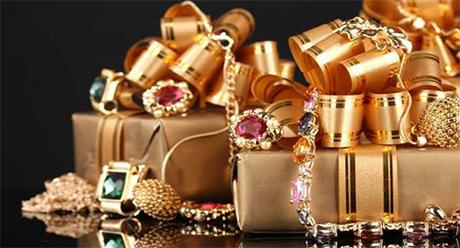 Jewelry is not just a beautiful piece but it also spiff up your beauty and according to astrological means, they are good for luck and body sutras as well. Align the goodness along with the chakras of the body with this most selected jewelry range. From
bridal jewelry
to classic accessories like
earrings
, nose pins, mathapatti, waist chains, rings and toe-rings, hathfool, there's so much in Indian jewelry section that has been in a quite massive demand among all.
With lots of designs and stone studs, any kind of jewelry may add a bling to your personality in an instant. Know those
5 jewelry pieces that can change your look instantly
. Here goes the
list of Indian jewelry
that you can even count as Indian Bridal Jewelry.
1.Maang Tikka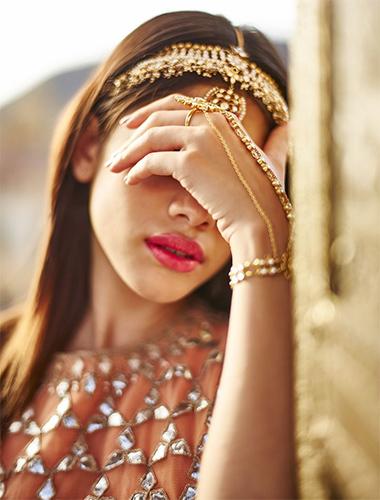 Maang tikka is the best forehead and hair accessories though worn on hair, can instantly transform the gleam of your face. One can also call this Indian tiara which has its own old traditional story in the line. It is the more refined version of a crown and thus the main jewel inclusion of a bridal set. There are lots of types of tiara such as double-tiered maang tikka, triple tiered maang tikka, borli maang tikka and many more on the list.
 2.Foot Harness & Anklet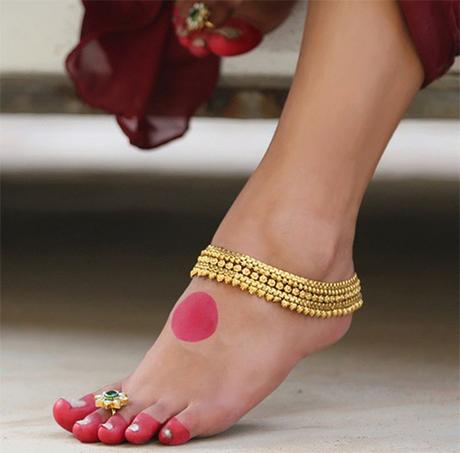 Do you love anklets or payals?
Well, if you do, you will definitely love foot harness in the Indian jewelry section. Women are quite familiar with anklets but foot harness is something different with more dense design and covers all toes and the upper face of the feet.
Choose this one to make your look different amid the mass. Foot harness is not a product of 21st century but is an old
Indian traditional ornament
embraced by the queens and princesses only. You can also take this in your bridal jewelry to mark your look completely different than others.
Though pure ethnic, it promises to make your look completely contemporary.
3.Baajuband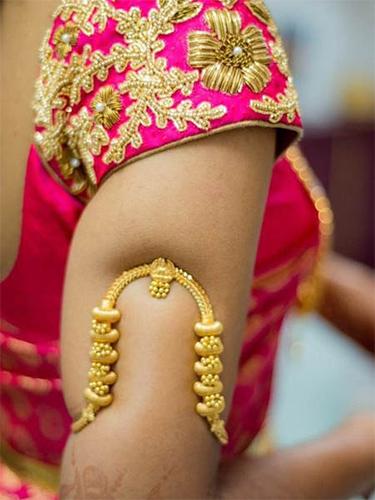 Is your Big day or any special occasion nearby? Where you have to wear Indian traditional dresses and want to look different? Then spiff up your look instantly by embracing
precious or semi-precious stone baajuband or armlet.
 They look exquisite on arms of women. You can perfectly adorn them at family functions, wedding ceremonies, and other important events. It's your time to shine and choose a classic piece of baajuband. Baajubands are available in various designs and with contemporary style as well.
 4.Kamarband – Waist Band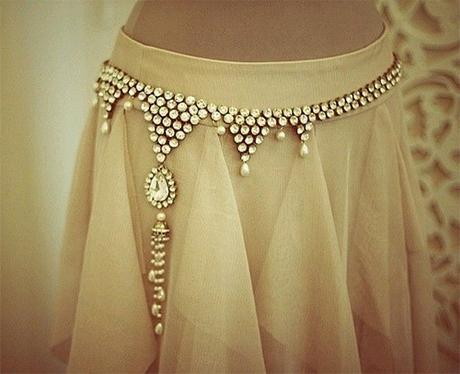 Kamarband is one of the most remarkable bridal jewelry but even if you are not the bride of the day, wear a single string plain studded kamarband and rock the day like Beyonce.
Be it your designer saree or bridal lehenga, shop online, this type of ornaments and with amazing contemporary earrings for a glam look. If you are really a serious fashion bud, adopt this look and make a different style statement.
5.Braid Jewels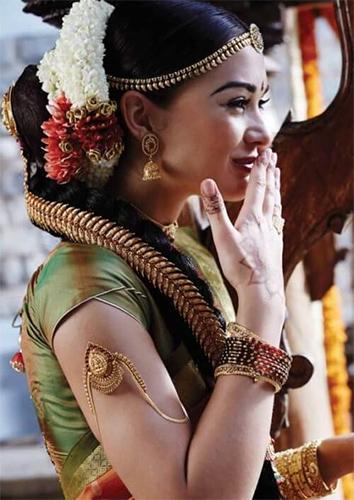 Do you own
long hair or short Bob cut
?
In both cases, braid jewels will perfectly match your persona when you would be attending any special course or event.
To store all your jewelry, you will require some jewelry storage boxes like this one.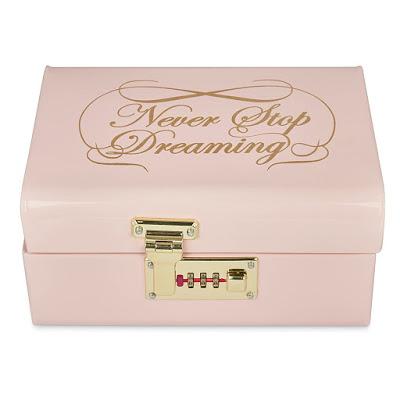 Right
accessory and jewelry
can bring an oomph factor that can make a big difference. Whether you're in
traditional wear
, western, boho or corporate outfit any accessory or jewelry will stand you out of the crowd with appreciating eyes.
Hope now, you knew well that
how right jewelry piece can change your look instantly
. Be a style chameleon.
via GIPHY
Guest Post
Affiliate Link*
Image Credit: Google
Stay Update with Modonika for 2018 women's fashion lifestyle beauty and Home decor latest fashion trends via FacebookTwitterGoogle+Instagram for more updates.