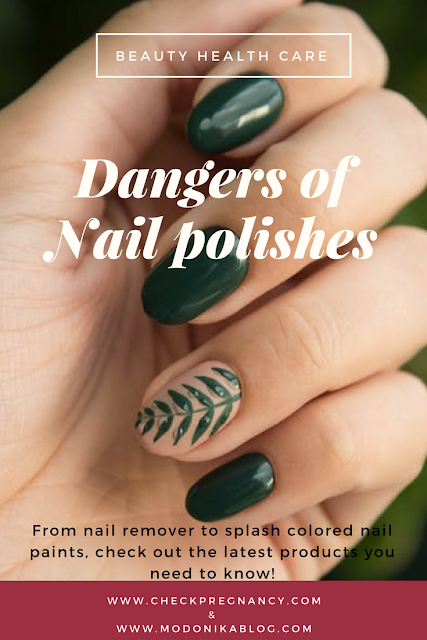 Beauty products have become a very important part of our lives, and they are not just confined to the female population. They include cosmetics which are primarily made to enhance the physical attractiveness of users; nail polish, powders, lipstick, concealers, etc. are some examples.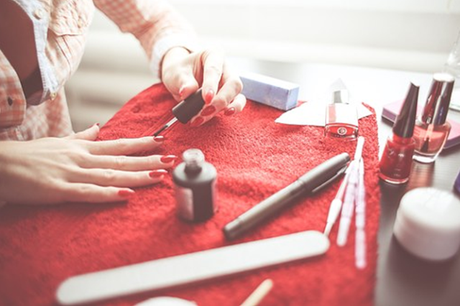 Of particular note is nail polish which is rather popular among women probably because it has no age boundaries. The variety of colors available for use also makes it an important part of fashion. We all want that flash of color that draws all attention and sends a message about our sense of style.
Unlike other beauty products, nail polish lasts a long time after use, and this makes it quite risky due to some harmful side effects on nails and body. Yes, it is most likely that your favorite nail polish poses some degree of danger to your health. And someway somehow, you get the polish into your body system; it could be while you're enjoying your favorite dish or just brushing your teeth. The point is, there is no way to avoid getting them inside your body!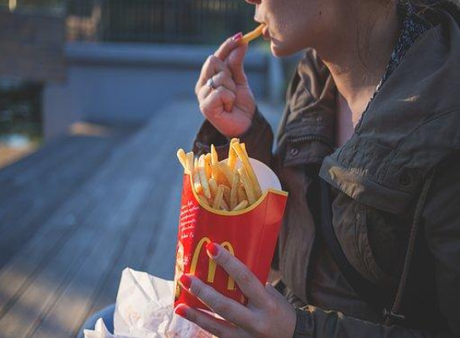 It is common knowledge that most cosmetic products are made from chemicals which may, in one way or another, pose some form of danger to the human health. Nail polish has a number of chemical constituents that can damage your body on the inside and outside. Their effects become aggravated when they are used on a daily basis.
Some of the hazardous constituents include:
• Triphenyl phosphate:
This component is considered very dangerous to the body system, and the shocking thing about this chemical is that it remains in the body for as long as 10 hours after the nail polish has been applied! It is a primary constituent in almost every nail polish; a study found that 80% of nail polishes had triphenyl phosphate. But just before you check yours, you should know that some brands don't even list it as a component!!
Triphenyl phosphate affects the endocrine system and causes hormonal imbalance. It has negative effects on metabolism and generally affects the reproductive system. It can also cause allergies, and in fact, can cause serious harms to your skin.
• Toluene
Toluene is a colorless and liquid hydrocarbon found to be an important constituent of nail polishes. It causes greater damages than triphenyl phosphate. It affects the normal development of infants and also causes skin irritation.
• Formaldehyde
Formaldehyde is an organic compound found to be a carcinogen and so, very damaging. It can cause inflammation and breathing problems associated with asthma.
Other dangerous cosmetic constituents include Dibutyl Phthalate and Xylene.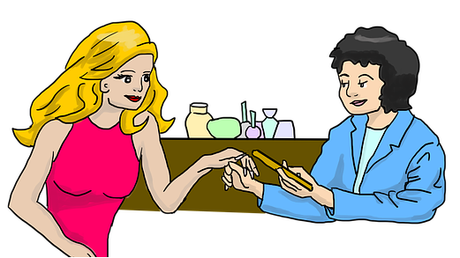 How to avoid effects of nail polishes:
-Avoid UV lights in saloons use to dry nail paint.
-Avoid nail paint once in a month for a week or 2 at least.
-Buy herbal and natural colors of nail polish
What makes toxic nail polish even more dangerous is the fact that, even after knowing how damaging they could be, curbing their use is difficult. Ask for organic or non-toxic nail paints as these are little difficult to get but are available in the market, you will get them after a little effort. Therefore, before you buy nail art and nail care products, you need to know the
top 8 non-toxic nail polish brands
. They are produced with natural products that pose no risk whatsoever to your health.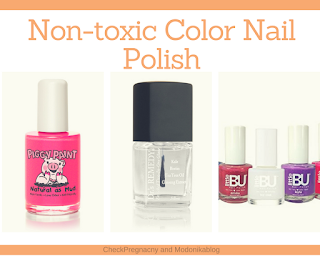 via GIPHY
Note that health is first after that comes style. Healthy body and mind are all you need. And also keep in mind, it's only you and your choice that will add pressure on cosmetic manufacturers to produce healthy and natural nail care products. It will help them to produce natural and fewer chemical products. And toxic makeup and skin products will get eliminated.
Guest Post
Affiliate Link*
Image Credit:Pixabay
Stay Update with Modonika for 2018 women's fashion lifestyle beauty and Home decor latest fashion trends via FB, G+, Twitter, Instagram, Pinterest for more updates.