The main idea behind Logo making is that everyone and anyone can register and design logo themselves that just belongs to them and their business. It's purpose is to create brand identity. Logo maker websites and software helps creator to create logo designs in just few clicks 10 to 20 minutes. 
The designers behind DesignEvo have created many logo icons and logo designs. Person can choose from and are allowed with color schemes. Those who aren't looking for a professional logo design maker but searching for free logo design making, DesignEvo can become a great platform for them to design professional logo in minutes for all FREE. Those who want to spend much there is too, PREMIUM logo making with DesignEvo in-built database with 4000+ logo design templates. You have to just simply register, log in and dive in to the pool of logo library.
Let's start "DesignEvo Logo Maker Review".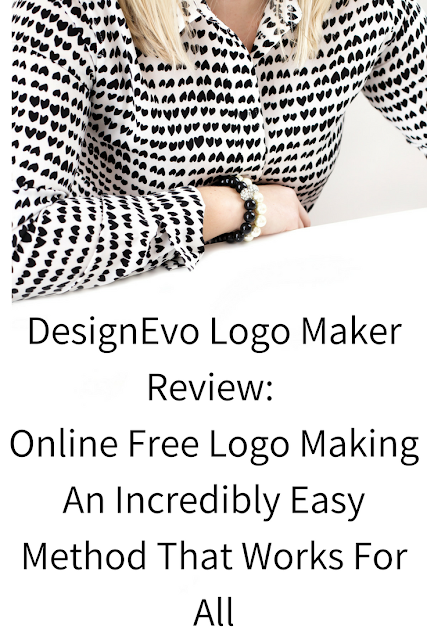 Who is DesignEvo?
DesignEvo is a free logo making design website with premium upgrade packages. It's a product of
PearlMountain
a graphic design software.
Why Logo is Important?
Logo is basically an Identity of business/brand, admiration and loyalty about your own business. It helps people to identify your business and brand. It's not for sale or purchase thing, it's something that helps you to get sales but not by selling itself.
Suitability Level:
DesignEvo is suitable for beginner level who don't have time to get skilled in complex logo software, yet can perform great control design logo making process. Nothing to worry about for which category you want logo whether fashion and lifestyle, sports, club, art, food, industrial or legal, travel, hotel, or non-profit etc. All templates are customizable. If you don't know readymade templates design can inspire you to create related designs. One can get clip art like shapes, text editing tool, basic colors with change background, backward/forward options etc. All these options only helps to create a perfect logo design according to your business need.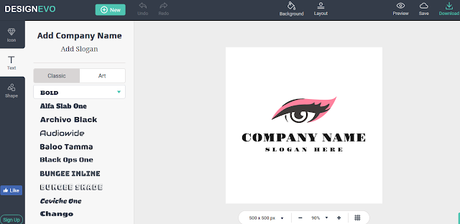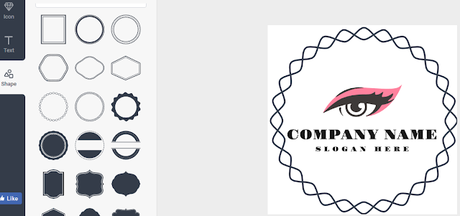 Use different shapes to highlight logo in or around text.
One can increase/decrease the size. You can too modify background color and themes.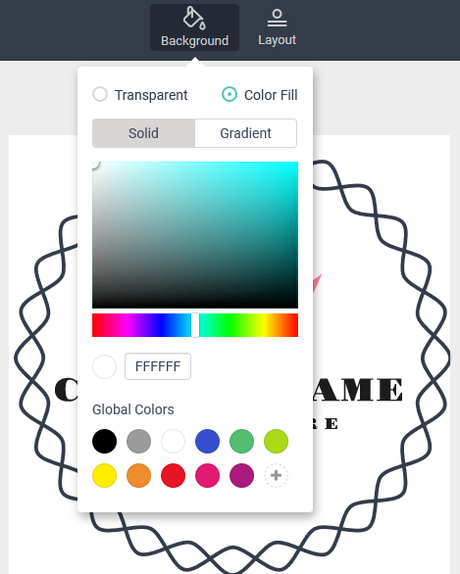 Where you can use logo designs?
Logo designs can be used anywhere from t-shirt printing to book cover, diary, posters, wall paper, business card or on any website and even coffee mugs.
For Whom Logo Making is Best?
Best for small business owners, club logo, event organizers, bloggers, social media profile, wedding logo, local shops or who just need in quick logo and looking for a logo maker person. For those people DesignEvo website is worth checking.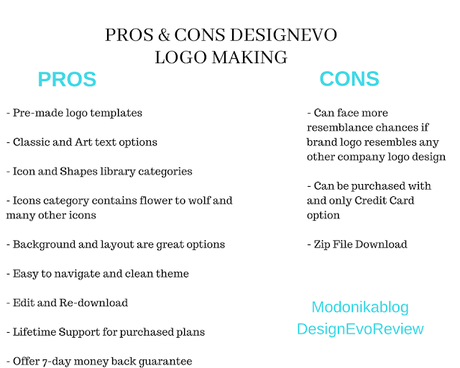 Cost: Free version,Basic Plan - $19.99 One TimePlus Plan -  $39.99 One TimeCoupon offer is available for you lovely readers... "Special Discount". Use coupon code

DEMD55CPF
to get
DesignEvo's premium packages at 80% off

.
Hope you got it why one need a logo for business. How can you make good logo design and how to use a free online logo maker like DesignEvo to design and download logo for free. You can create a your logo even if you are not so computer or graphics designer.
DesignEvo FAQ
can help with all answers. DesignEvo logo maker can become your best logo making assistant. Give it a chance.
Do you think this
Online Free Logo Making is An Incredibly Easy Method and Works For All??Logo Design Inspiration (Recommended)
How not to design a logo
Inspiration Galleries
logomakinggiphy
via GIPHY
Stay Update with Modonika for 2018 women's fashion lifestyle beauty and Home decor latest fashion trends via FB, G+, Twitter, Instagram, Pinterest for more updates.