Looking at the old wedding albums might be thinking of that what postures you will have for your wedding ceremony. Do you feel pressurized while posing in photographs with family or friends while on special occasions? 
Then, you can answer well of this question: Which wedding album you will call great? Definitely, the answer is a wedding album full of candid couple poses, best family photographs and cheesy moments with friends and relatives. In this post, we will talk about just the special bride and groom pose photography ideas.
Sooner or later, you will get married. You wish to have all arrangements from the wedding planner or
finding a professional candid photographer on your own
on WedMeGood App. Wedding ceremonies are a special time in everyone's life where bride and groom meet to face all good and difficult times together. Like this wedding-quote clears a marriage meaning.
"Marriage is not a ritual or an end. It is a long, intricate, intimate dance together and nothing matters more than your own sense of balance and your choice of partner.
- Amy Bloom"
You don't get second chances with wedding and wedding album. The
bride and groom or couple photographs
 will surely help to create the
best couple poses
for the wedding album
.
Take look at these pictures to create moment poses and
best wedding photos of Bride and Groom.

Ok, let's say cheese:
Make some funny poses to remain that memory as melodramatic pose in the album.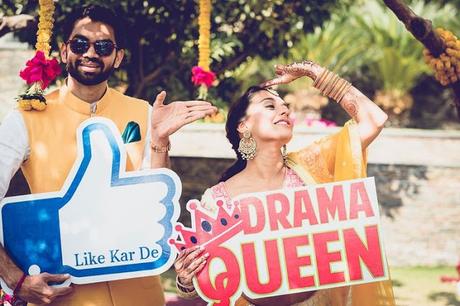 It's Black. It's White!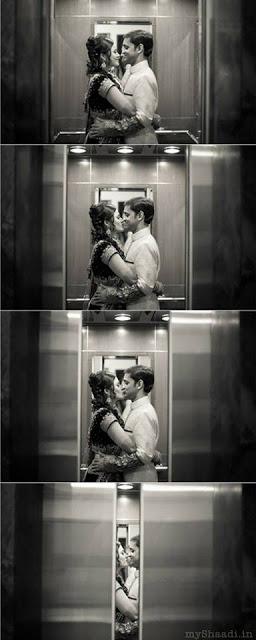 A Walk to Remember: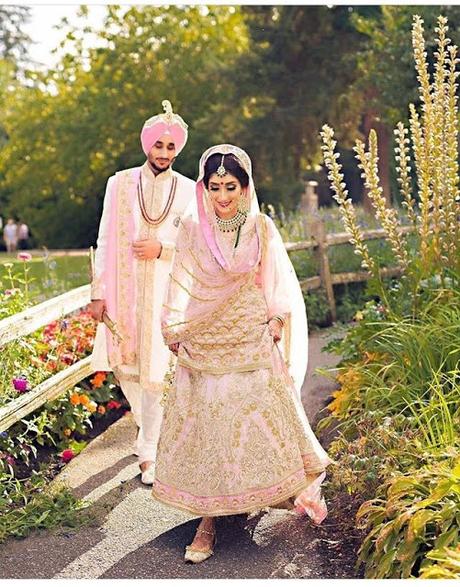 Candid and drama shot: 
When he is on his phone, catch that fun shot to show it as a proof whenever you need to complain about time or when you wait.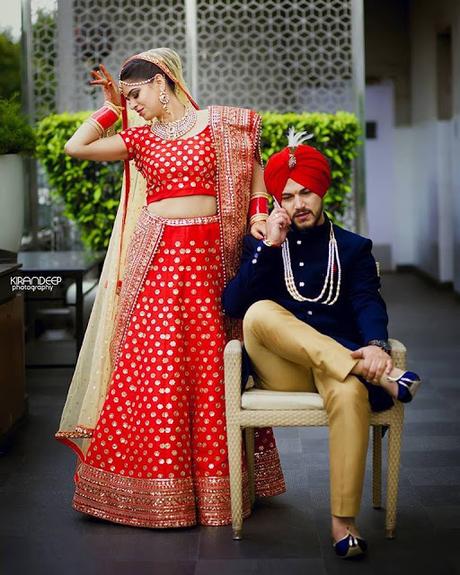 First Dance:
That very first twirl and dance together as Mr & Mrs must be captured in a fun way.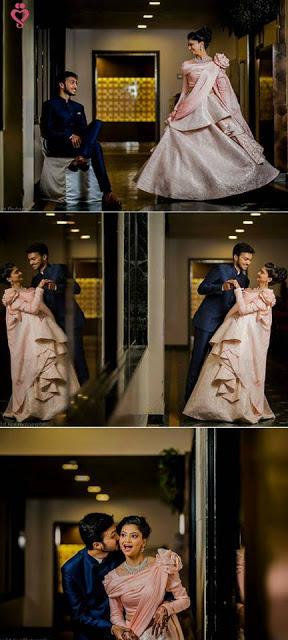 The First Look or Blind Folded By Her:
As the tradition goes, don't let the groom see the bride in her dress before the wedding.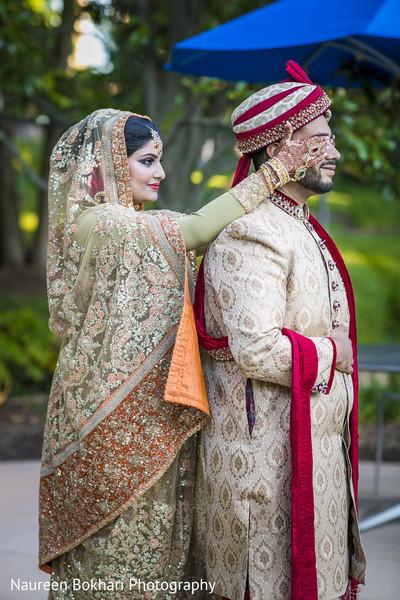 Lying or sitting in the green grass: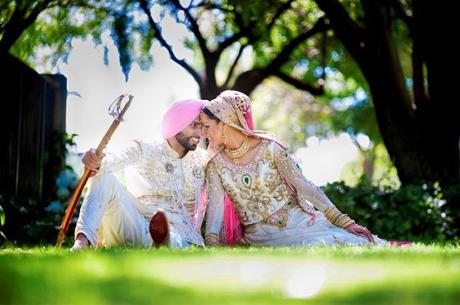 Umbrella and Photo Frame Couple pose: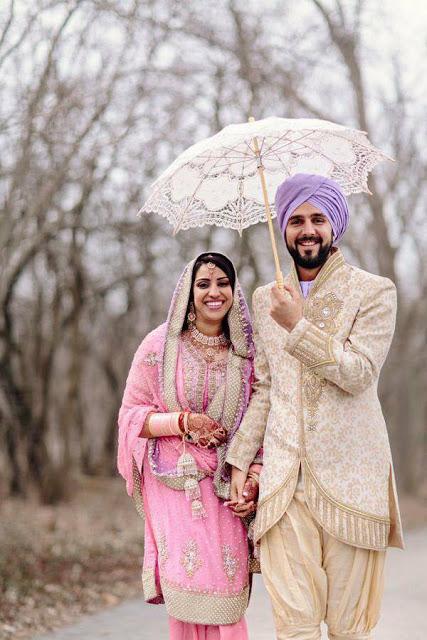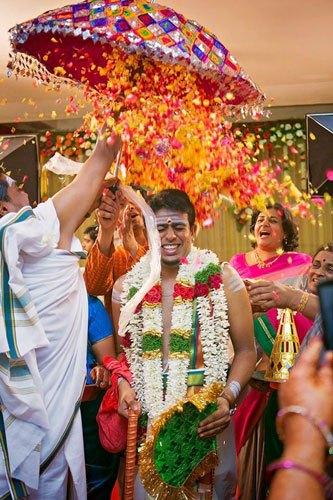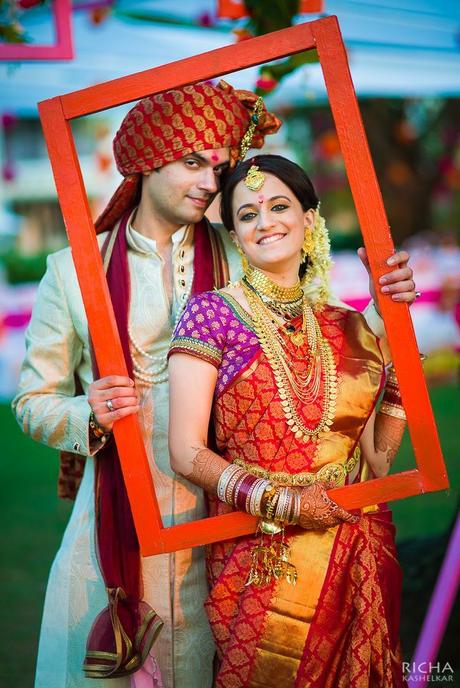 The Shoulder Rest:
Ask the bride to relax on the shoulder of the groom.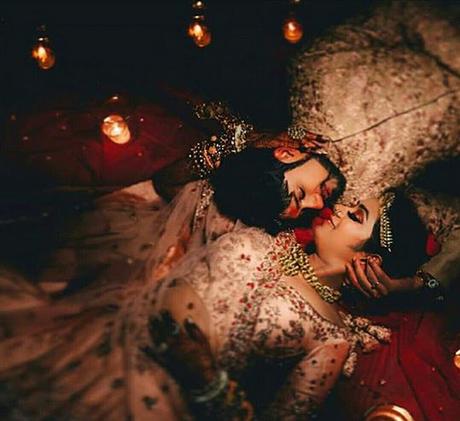 Rain Wedding Shot: 
When rain tries to stop the celebration just make it a forever memory for a rainy wedding.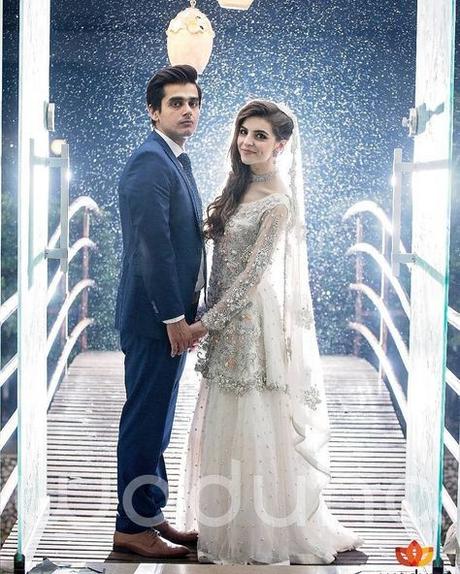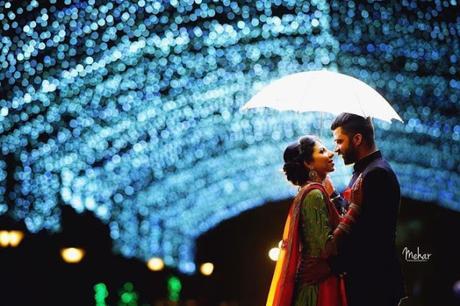 Entry of the brides and the groom: 
The innovative
entry ideas for brides and the groom
are a big deal in every wedding.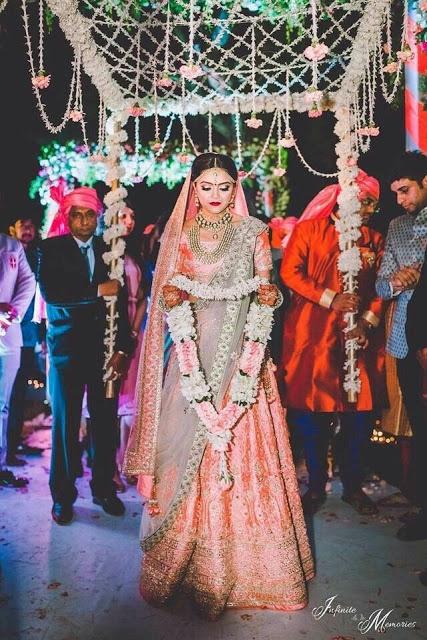 Phere:
Phera's in all weddings is a classic Indian wedding scene. A photographer can make the shot like something straight out of a Hindi romantic Bollywood tale.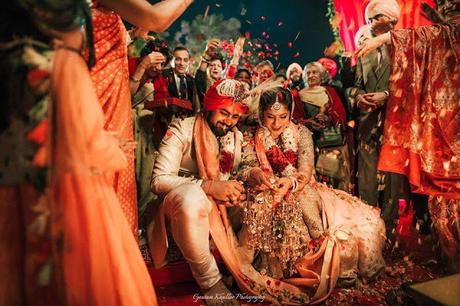 The classic
twirl of the lehenga of the bride
is always a best candid photography shot.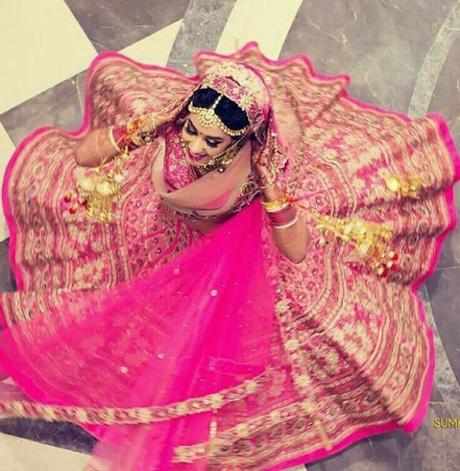 Have some fun, even during group pictures.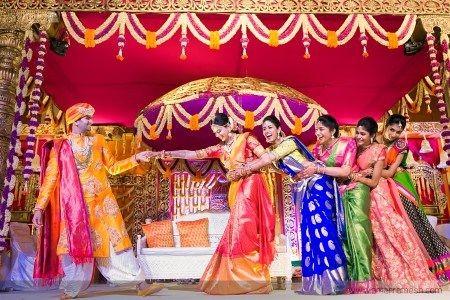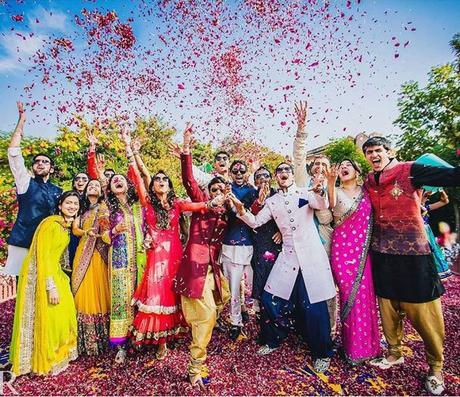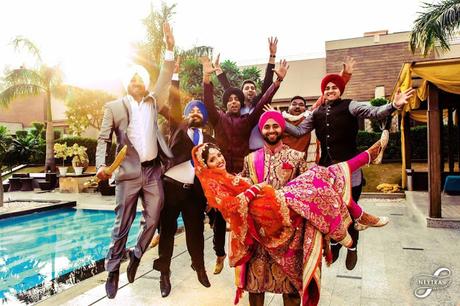 Mehendi Design and Jewellery Photography: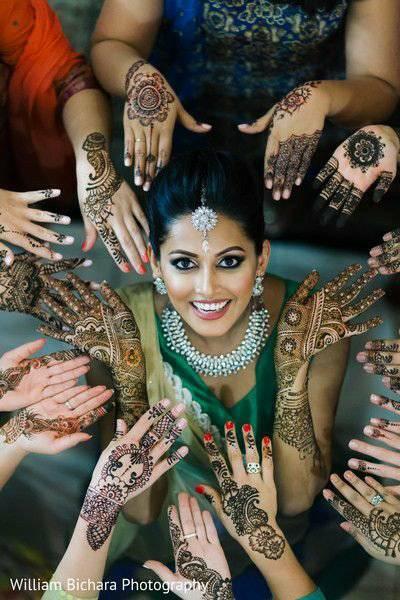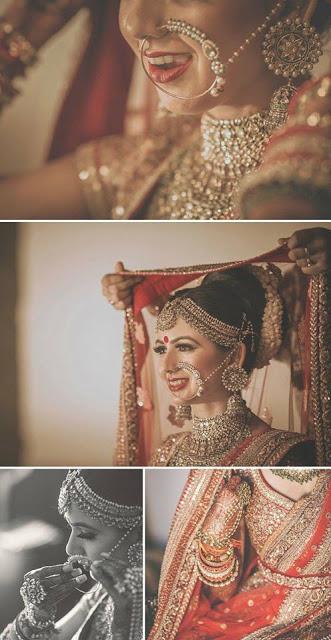 Picture perfect for loving couples who wish to have the pose of their favorite god and goddess.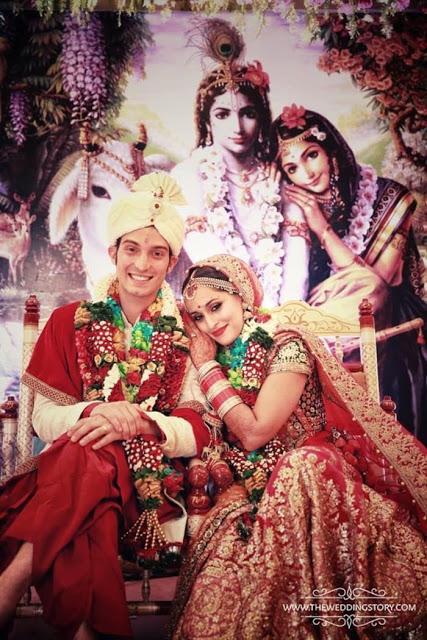 Grand Image of Bride and Groom Special Shots!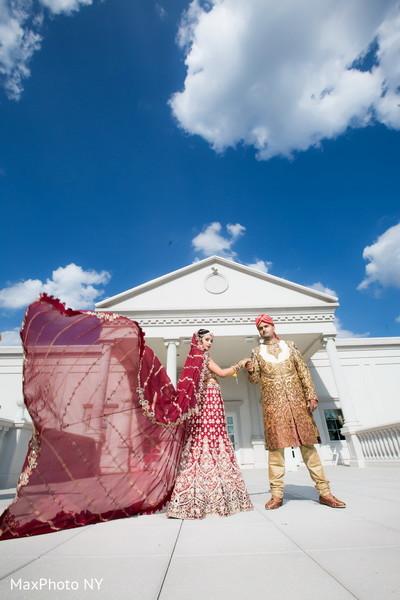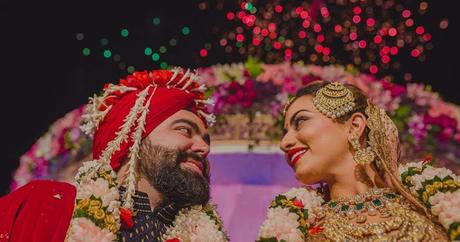 That travel couple who wish roam the world around with each other till eternity.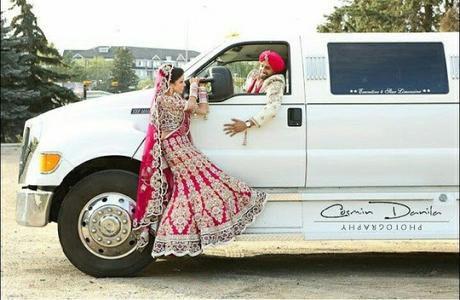 Bride and Groom pose photography ideas: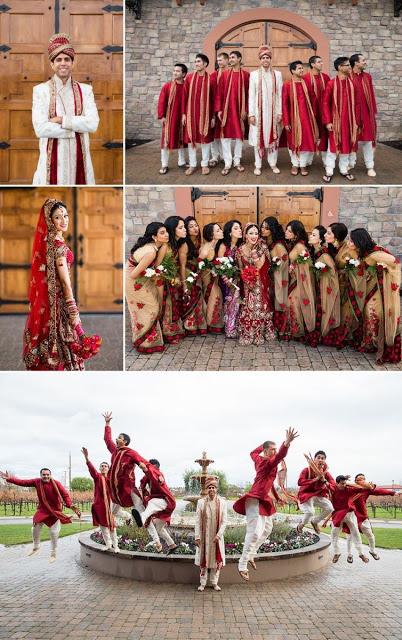 Wedding photography
is very different. Usually, Indian weddings are popular for their rituals and customs, so the
Indian bride and groom wedding photos
make people excited.
Just for Laugh, try to give your best pose couple like this one.
via GIPHY
Image credit:
Google and Pinterest and Owner
Stay Update with Modonika for 2018 women's fashion lifestyle beauty and Home decor latest fashion trends via FB, G+, Twitter, Instagram, Pinterest for more updates.