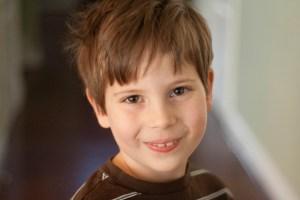 I was given a free lifetime membership to Kid Centered to facilitate this sponsored post.
Before I was married I was really into meditation. I loved doing it and how relaxed it made me feel. It also helped me feel closer to God. I often used the meditation instructions offered by Father Anthony DeMello and found them to be very easy to follow, which made me love meditating. When I was in my birthing class preparing for Matthew's birth, they suggested meditation to help control pain.
But like so many things in life, I didn't practice meditation and eventually I stopped using it. I still remember how wonderful it made me feel and I will try to use meditation when I'm lying in bed. When things started to get pretty hairy with Matthew, when his anger was really ramping up and he couldn't control himself, I often thought about using meditation to help him calm down. But I had never done guided meditation where I was the one doing the guiding, so I never tried it with him. Then we got Kid Centered and I tried out the Homework meditation with him. He loved it. He tried some of the techniques they suggested to help make homework more interesting and fun. I think the thing that really surprised me was the fact that he asked if Kid Centered had any other meditations. We decided to try Restful Sleep next. I played it to him and his brothers as they were laying down in their beds. My two younger children were not taking it seriously and that bothered him tremendously. He really wanted to use the meditations. He listened very closely, which was really surprising to me as focus and concentration are hard for him.
Yesterday he asked for me to let him listen to the Calm meditation. He really like the imagery used in the guided meditation and continued to talk about it well into the evening. I am hoping we can continue to use it and maybe try to implement it when he is having trouble self regulating. I am also hoping to use it daily to see if we can stave off those outbursts. Matthew has been asking for us to do it again, and I think that is a really good sign. It may be exactly what he needs to help calm his overwhelmed senses.
I know Kid Centered are continuing to add new meditations to their library and I would love to see one related to focus. Currently they have the Primer which introduces you to meditation, Calm, Magnify, Accelerator, Restful Sleep, In Order, Relaxed Travel, Natural Manners and Homework. I want to have us run through all of them and then really focus on a few that seem appropriate for him and his age.
Have you tried Meditation? Check out Kid Centered for some great guided meditation for you children.