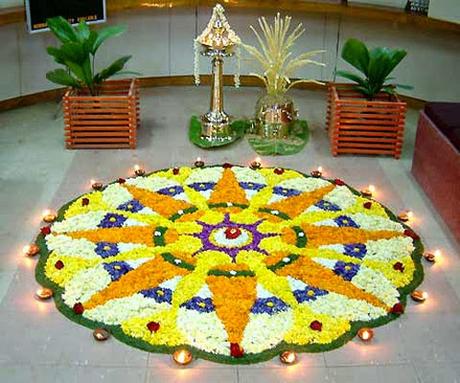 In all corners of India, religion is a prime aspect of the lives of people. Most of the world knows India
to be one of the most religious or spiritual nations in the world. So if you are someone who loves festivals, then India is the place to be. Although the majority of the population is Hindu, the country acknowledges and celebrates Christian and Muslim festivals with as much pomp and ceremony. 
Kerala, in this regard is one of the states that celebrates many festivals all year round. Kerala in south India is a state that is culturally rich and diverse. While the majority of the population is Malyali, the state still celebrates the festivals with equal love and jubilance. Most people know that Onam is the major festival that is celebrated in Kerala. However, other than that, there are several other festivals that are revered all through the year. Some of them are examined as follows. 
One of the festivals in Kerala is Asthami Rohini. This is the day that is believed by Hindus to be the day of birth of the Lord Krishna. It usually takes place in the months of August and September which is also otherwise known as Chingam. People that pray to Lord Krishna wait for this auspicious and sanctified day with much eagerness. As is typical of most Hindu festivals, people rise early in the morning to take bath and then make offerings to the idol and chant prayers. Many of the people like to meditate on this day. 
They pray for the prosperity and for the good heath of their families and well wishers. Those who are non vegetarian give up meat on this day. Such is the significance of this festival in the heart of believers. Most of the Hindu festivals feature cultural programs. The commencement of the program begins with an invocation of Lord Krishna and his idol is placed in the vicinity. Dances and songs take place on stage. Many of the trained and professional dancers of India display their skill and proficiency. 
The most celebrated of Kerala festivals, however, is Onam, like most people know. Onam is a festival that is celebrated by people across religions in the state. Whether it is Hindu, Muslim or Christian, everyone celebrates it with reverence for their land and their culture. Onam is a fun time of the year with much activity. There is much hustle and bustle all over the state and among Malyali communities anywhere else in the country or the world. 
Many of the boys take part in sports and one of the most exciting sports in this regard is the boat race that takes place in the backwaters and the lakes of the state. Onam is closely corresponded by Chingam which is the New Year for the Malyalis. It is a time of new harvest and essentially a time of the year that is much awaited by people who are dependent on the rain and on agriculture.