This is the first Kat Von D product I have used, and I wasn't 100% pleased with it. A couple of the shadows are a little powdery and not as pigmented as I would like. Especially the taupe color. But it does make a nice, neutral smoky eye. I was impressed with the staying power, but that could be due to the primer I used. It comes with four colors:
Believer: a shimmery pale pink; very soft and powdery.
Rad Purple: shimmery dark purple, a little chalky
Shakespeare: light taupe( the least pigmented, but not powdery or chalky, takes a lot to get color to show up well)
Dorian Gray: black shimmer
I wasn't too pleased with this palette until I actually used it. I was able to create an easy, neutral, kind of smokey eye with it. I would give this palette a 3.5/5.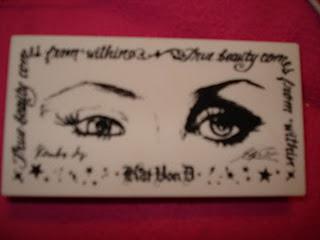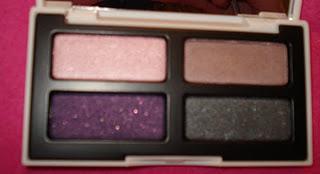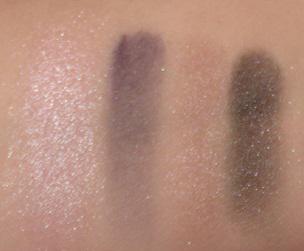 Shakespeare all over and Dorian Gray in the crease