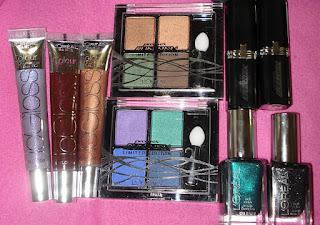 I finally found it! It is about time my local stores got this stuff in stock.  I found it at Ulta and WalGreens today.  Freshly stocked, too.  A quick tip: if you have an Ulta near by, go there.  They have L'Oreal cosmetics buy 2 get 1 free and you can print off a $3.50 off of $10 coupon.  By doing that, I saved about $35 vs going to Walgreens.  I did not get the entire collection; just the items that really struck my fancy.  From what I have used, I really like the collection so far.  Especially the lipsticks and glosses.
Eyeshadow Quads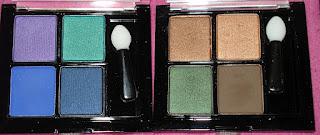 Left: The Mystic's Gaze.
Right: The Temptress' Gaze
I just applied The Temptress' Gaze and the texture is nice.  The pigment is actually pretty good, too.
Nail Polish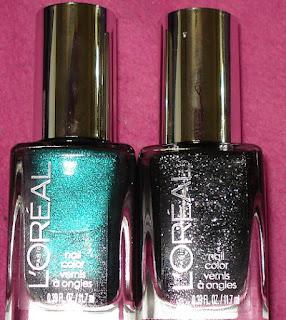 The Muse's Attitude and The Queen's Ambition.
Lipsticks and Glosses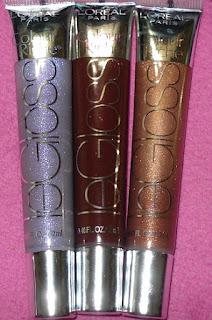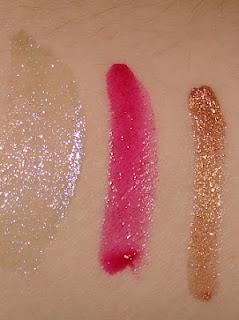 Left to right: The Mystic's Shine, The Queen's Shine and The Temptress' Shine.
These limited edition Colour Riche glosses are wonderful.  They are not sticky and feel moisturizing.  The shades are gorgeous, too.  They are great for layering over their corresponding lipsticks or alone for some glossy shimmer.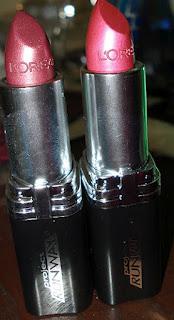 The Temptress' Kiss and The Queen's Kiss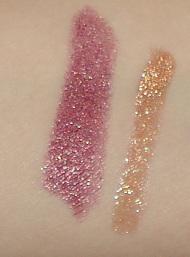 The Temptress' Kiss and The Temptress' Shine

 The Temptress' Kiss is a gorgeous berry that is very on trend for fall.  The Queen's Kiss is a lovely fuschia.  The lipsticks apply very smoothly and have amazing pigment.  They do not leave my lips feeling dry.  At least not yet.
Quick FOTD
For this fotd, I used The Temptress' Gaze, The Temptress' Kiss and a little bit of The Temptress' Shine.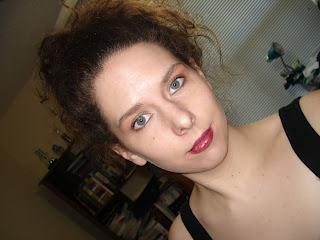 I will have detailed reviews of everything and more FOTD's.  If you have anything that you would like to see reviewed first, please let me know :)