The dinner I made the other night turned out so good – and I didn't think it would be that great, so I didn't even take a picture of it!
I love jerk chicken flavoring – and I know that you can make your own rub, but I usually get this one at the store: Lawry's brand jerk marinade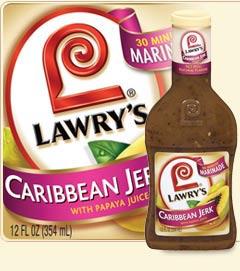 I had frozen chicken tenders – so my thought was to cook them in a skillet for a few minutes until they started to defrost, then take them out and cut them into bite sized chunks. If you've ever cooked chicken right from the freezer, it does tend to have more liquid than you want. I had already put the marinade in when I started to see that there was more liquid in the pan than I wanted. I debated just taking out the chicken, getting rid of the liquid when I decided against that and thought about thickening it with a little flour. I took 1/4 cup milk with a few tablespoons of flour and mixed that together in a bowl and added that to the chicken mixture.
Meanwhile, I cut up a cauliflower, added 1 tablespoon of grapeseed oil (you could use Olive Oil too) and salt and pepper in my cast iron skillet. I started roasting it in an oven that was preheated to 400 degrees. Just stir it around every once in a while – I cooked mine for about 30 minutes, until it was tender and fabulous! *Note to self – get 2 heads of cauliflower because my family devoured it and wanted seconds but there was none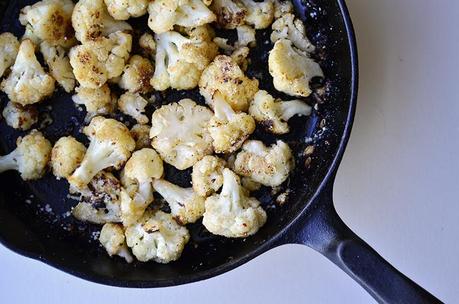 So my plan was just to have the egg noodles, chicken and cauliflower all as separate things when I thought – I'm going to put all these together in one bowl! The noodles with the cauliflower and spicy jerk marinade sauce was as my twin sister would say: amazeballs!
So how is everyone's Valentine's Day?! It's hard to stick to a healthy eating plan with dinners out, candy, treats at work – but somehow – with the reminder of my Koo-Dohz bracelet – look at all I did today:
A co-worker of mine had gotten a bouquet of flowers and set them on our food table –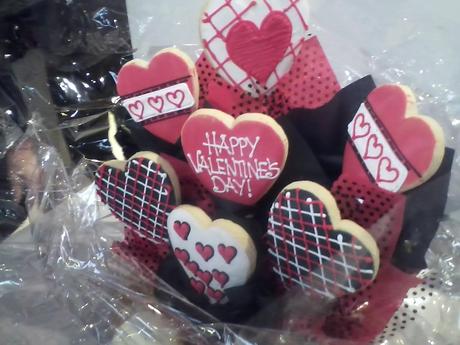 And I had NONE of it!

Koo-Dohz to me!!!
Then later in the day a rep brought chocolates – brought them to the food table, set them down and walked away!
Later in the afternoon we had an office meeting and my boss asked if I could set out Valentines cookies he
brought!!!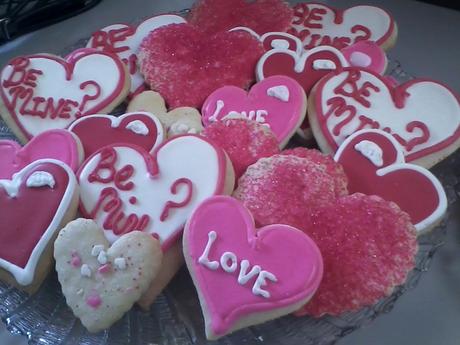 I had a banana and an orange at my desk – so I had that instead!
BUT – I will have a beer tonight with my husband to celebrate Valentine's Day – it's been a long week – just 1 more day to go!
So I leave you with another inspirational weight loss story I saw on You Tube:
In 2008, Roger set out on a quest to lose weight, get healthy and eventually run in the Boston Marathon. But not just for himself, for his niece who was born with Cystic Fibrosis. His goal was to raise awareness for Cystic Fibrosis, along with raising money for research into the treatment and cure of this heartbreaking disease. This video highlights his incredible journey at age 47, from obesity to accomplished marathon runner.