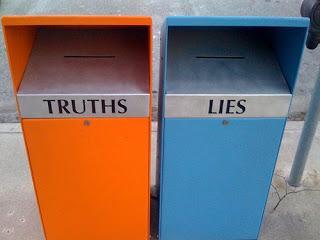 Image by: xtrarant
Something that is probably bouncing around in your head is this....
Jeeze this girl reviews a lot of skin care products! How can I be sure that she is actually putting them to the test? How can I know that she is giving honest reviews? Maybe she is just using them once and then writing about them?
It is true. I am a skin care junkie. I love skin care products and find their claims fascinating. The promise of younger, clearer, better looking skin is something that everyone is after and I am lucky enough to get to try out a slew of products. I can understand how as a reader you might be wondering how I can give these products an honest try then churn out reviews on them so quickly. I get that you might be a little (or a lot) skeptical. In this post I want to give you an insiders look into how I go about my review process. I am dedicated to giving you unbiased reviews so that you can not only learn something, but make educated decisions when thinking about purchasing products. This same process applies to everything I review. Skin care, makeup, hair, body or nail products. I would never say I am over the moon about something that I am truly not. That would be misleading to you, my sweet readers. You deserve to know the truth and maybe it didn't work for me but it could for you. I want to give you the option of deciding that for yourself but make things easier for you by providing you with what I hope to be useful information.
Makeup, nail and hair products are easier to review because whatever they promise to do happens instantly. Lips are redder, hair is fuller and you can tell right away if a body butter is moisturizing. Skin care is different because USUALLY you need to give a new product or regime at least a month to start working it's wonders. When I get a new product, after taking pictures of it for the blog, I start using it straight away. I follow all instructions provided by the company and note any instant results I see while using the product. While there may not be any instant results, I am impatient and love seeing change occur right before my eyes. When something works instantly I consider it a huge plus and feel like I need to share that with you. I also think that instant results from a skin care product is something that everyone is looking for. Am I right?
Then I give it a month. After a month of using a product, taking notes on how it works, and scrutinizing my face to see if it is doing what it says, I think about if I want to give it more time or start writing. Sometimes I give it more time. Most of the time I am ready to share my experience after a month.
So with all of that said please keep in mind that the reason why I am here is to provide you with information. Beauty, writing and my dedicated readers bring me endless joy and I am happy to share my honest reviews and opinions with you. Thank you for reading what I have to say and I hope that you are able to take something out of my posts.
Honesty-That's how I roll.