Alright ladies and gents, today I am reviewing a palette that I think everyone should invest it.  I think it is pretty gosh darn awesome. But then again I may have to retract that statement if I ever get the It Cosmetics Naturally Pretty palette.  Seriously, THAT is one stunning palette.  Anywho, moving right along.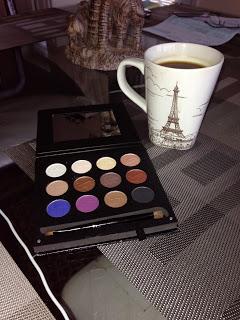 This is the first product I have ever tried by It Cosmetics. And I am in love! It has a nice selection of shades and the quality is excellent.  I also like the no fuss packaging.
The quality of the eyeshadows is superb and this palette has become one of my favorites,  The shadows have a smooth, buttery texture.  They are very easy to blend and stay on all day long.  The blue and purple matte shades lack some of the quality of the satin and shimmer shades.   Application is not as smooth and can be a little patchy.  Overall, they are still great shades and they are better than a lot of other matte shades that I have tried.  A cool, added bonus of the shadows in this palette are the anti-aging properties.
Also included is a double ended brush, with one end being an angled liner brush.  More often than not, I cannot stand brushes included in palettes.  However, this one is very useful and the bristles feel soft.  The packaging is perfectly simply.  The eyeshadows come house in a solid black palette made of a fake, leather like material.  It also comes with a nice sized mirror.  The only downside is that some of the eyeshadow pans are uneven and you can pop them out.  This doesn't bother me as they can easily be put back in, but I thought it was still important to note.
This palette is $38 and can be found at Ulta and It Cosmetics website.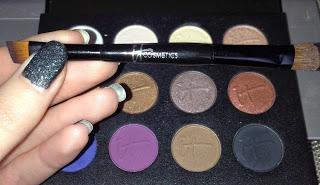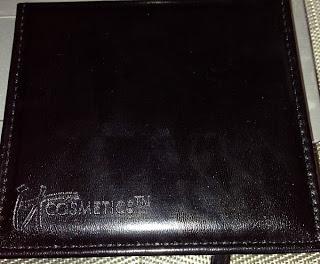 Shades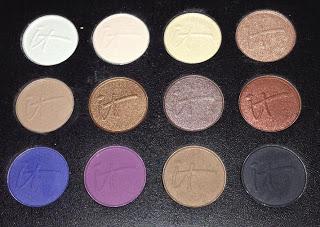 This palette has 12 eyeshadows, 7 of which are matte.
The first three shades are your base and highlighting shades.  The first is a matte white, followed by a matte pinky beige and the last is a shimmering pearl.  The first row ends with a light, shimmery rose gold.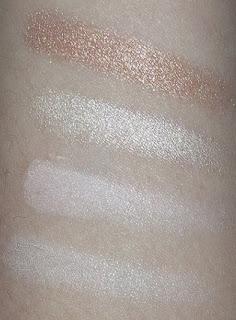 With Flash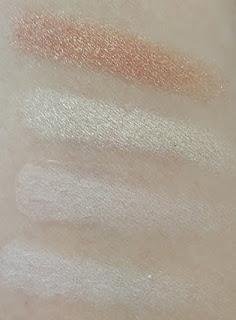 No Flash
The second row of the palette starts with a light, matte tan. The second shade is a satin coppery/bronze and the third shade is a satin taupe.  The last shade is a bit unique as it is a copper. but with strong touches of red.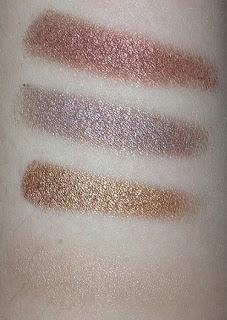 With Flash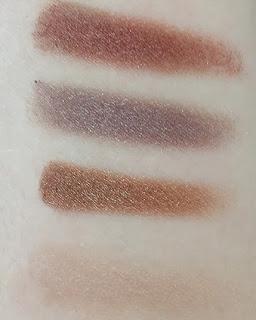 Without Flash
The third and final row has some really fun shades.  The first is a matte blue, followed by a matte purple, matte brown and matte black.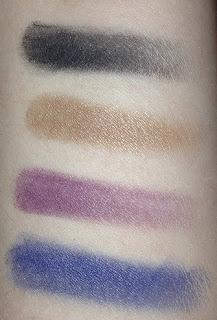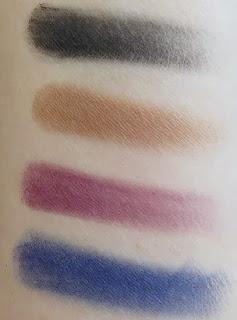 All of the above pictures were done without primer, but the following set was swatched over primer.