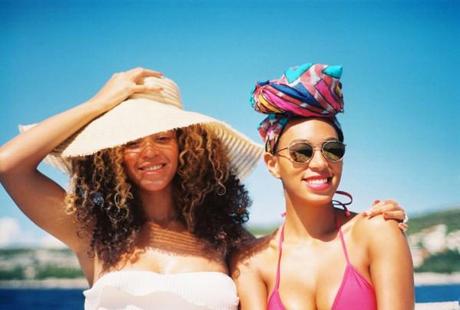 In the summertime, you're likely drinking more water (we hope!) and with the intense heat, you will certainly need to make sure your hair is getting necessary moisture as well!  With the hot summer sun, your hair can become brittle, dry, and more prone to breakage so getting water into your hair often is key.  For those with curly, coily, or kinky hair, seal with a light oil- butters may be a bit heavy or greasy for the heat, so proceed with caution if using them.  Additionally, if you have chemically processed hair (relaxers, dyes, etc), moisture is even more important for you!  Sometimes with relaxers, your hair may start to redden or tint in the summer heat. Unbeknownst to many of us, this is due to sun damage and shows you that your hair is in serious need of moisture! Beat the summer heat and hydrate! 

1. Water2. Daily Leave-in Conditioner3. Sunhats and Head wraps4. Protective Styling5. Shampoos and Other Products with SPF6. Things to Avoid
Read more on the 6 tips to protecting your hair in the summer HERE.