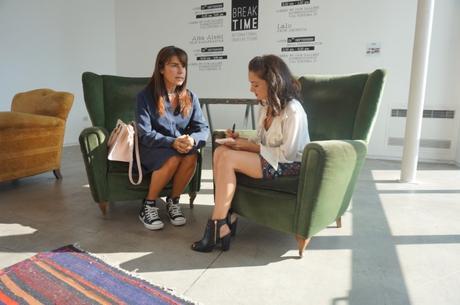 What started off as the pipe dream of two 18 year old high school sweethearts, turned into the most important fashion fair in Italy for Women's Apparel and Accessories.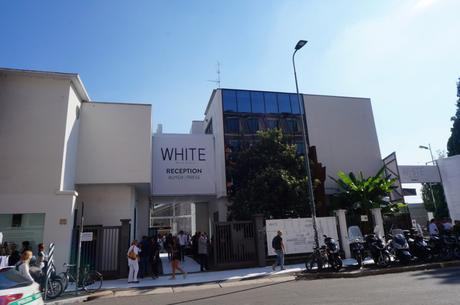 Fashion blogger Angela Nardiello from REASONSTODRESS.COM tells the tale of one of the most relevant and cutting edge fashion fairs in the World including an interview with WHITE co-founder Brenda Bellei.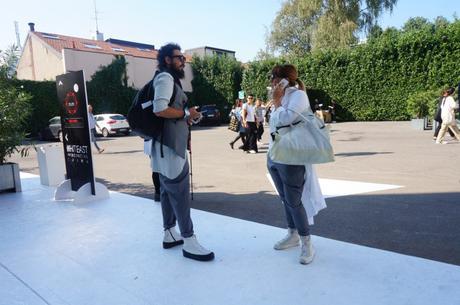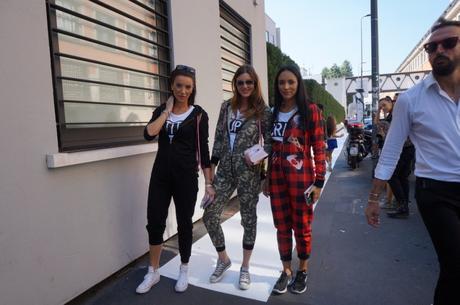 Waiting to get inside of the WHITE FASHION FAIR you'll notice a different crowd from your standard Fashion Week types. The regular "street style" groups that you'll see heading into the mega label catwalk presentations are no where to be found. Here instead you'll find people in sneakers and practical clothes ready to run from stand to stand to discover as many brands as possible and book orders before the day is through.
WHITE is the premiere fashion tradeshow for women's collections and the leader for international fashion scouts hoping to discover the next big thing. With its four yearly editions, it has become the launching pad for the success of many brands and companies and has become the first stop for multi-brand stores striving to offer their niche markets fresh designs and new faces.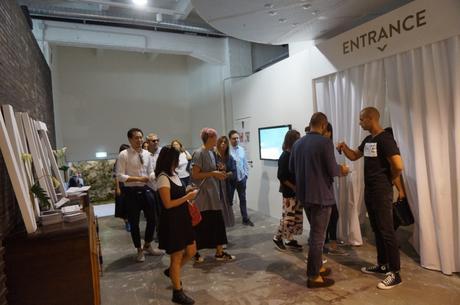 In fact, every edition welcomes over 21,000 buyers, not to mention press, bloggers and distributors. With 6 full-time brand scouters, WHITE makes research into emerging international brands a top priority with every passing year. The September 2016 edition has inaugurated 5 new brand showcase areas, with over 500 exhibitors including 164 foreign brands.
I remember the very first edition of the WHITE show, I was working with a small, artisan brand who was invited by Mauro Poluzzi, one of Italy's foremost fashion talent scouts to participate in a new area focusing on emerging designers. That edition we received more orders from luxury stores than we ever had before from the other trade shows in the industry. Receiving that kind of exposure for a brand without a huge marketing budget or financial backing was the difference between making it or not.
Now you'll find Mauro Poluzzi at the helm of a new brand of luxury shoes, Mina Buenos Aires which are exclusively Made in Italy and inspired by the elegance of the tango. I had the chance to reconnect with him during WHITE and he was kind enough to introduce me to the WHITE founders Massimiliano Bizzi and Brenda Bellei, the power couple who started it all.
"We met at school when we were 18 and studied together at University." Ms. Bellei says as she sits next to me in a emerald green velvet covered armchair in the newest area of WHITE - BREAK TIME, dedicated to designers form emerging markets like Kazakhstan and Georgia and curated by Federico Poletti.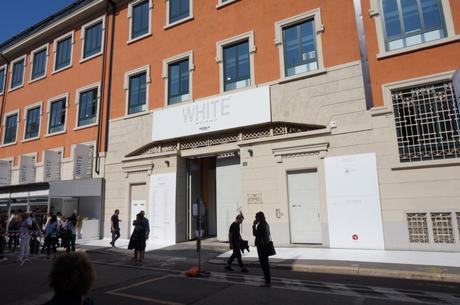 "After University we began to work in fashion together and we had this idea to do a new project for the upcoming fashion generations. Now 'emerging' is a buzzword but at the time there was no space for relatively unknown brands. We love the fashion system and wanted to support it. At the time we had our very first edition of WHITE we only had 19 designers, now we have 20,000 square meters of exhibition space in 3 locations with hundreds of exhibitors."
WHITEEAST INTRODUCING CHINA is another new concept area in collaboration with LUISA VIA ROMA, the internationally acclaimed luxury department store based out of Florence. The initiative begins with the representation of Chinese brands during the Milan Fashion Week and will then travel to Shanghai for the Shanghai Fashion Week in October featuring Italian brands. This edition's special guest is CHONGYU JIN and his brand JINNNN, one of the edgiest labels within the Chinese panorama. I had a chance to catch up with CHONGYU JIN to discuss his recent success.
"China's booming economy is attracting more investment and business than ever before and the industry is being revolutionized. This is my sixth collection and I incorporate a lot of traditional Chinese elements into a new representation."
The JINNNN Flagship store recently opened in the Jing'an Temple Area of Shanghai and the label is one of the fastest growing thanks to innovative designs like such as ball-tipped sunglasses, worn by some of China's biggest celebrities.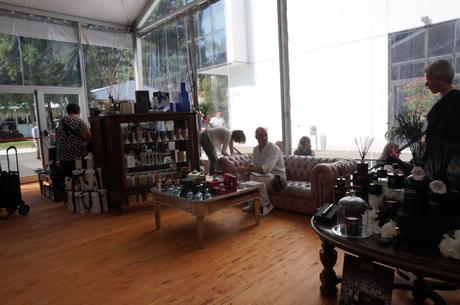 Although WHITE has been making waves with International brands and buyers it remains the most important platform for Italian women's collections and the Fashion Industry's new stars such as Stefano Mortari. The brand is synonymous with exceptional quality Italian knitwear, having produced out of Verona for the past 20 years and the September edition of the fair featured a dedicated showroom space THE SUPERSTUDIO PIU.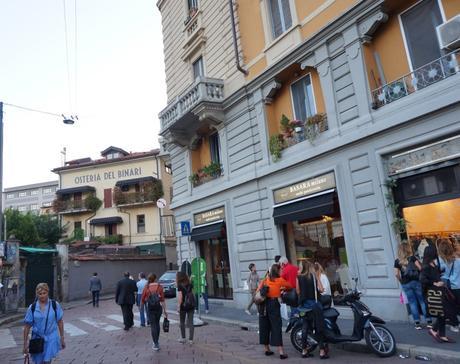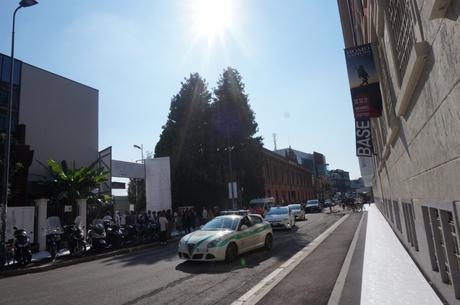 For those who really want to discover the 'who's next' of fashion, a stop at WHITE, the 3 day event along Milan's Via Tortona is a must.
LAVISH MODE MAGAZINE
This article was originally published for the 4th edition of LAVISH MODE MAGAZINE - Dèsir! Lavish Mode Magazine is a 200 page, glossy cover high-fashion magazine based out of Milan and distributed internationally in fashion and art bookstores throughout the world. They also offer "on demand" printing via BLURB.COM - and you can preview the issue here.
A special thank you to the Magazine's Editor in Chief, Theodore LaMotta, an American photographer and videographer currently living and working in Milan, Italy. We met in February at the Fendi Fashion Show during Milan Fashion Week and we've enjoyed a wonderful friendship ever since! Check out Theo's personal website here!

SHARE YOUR POST ON TWITTER with the hashtag #REASONSTODRESS & you'll get a retweet!
#REASONSTODRESS DRESS TO IMPRESS FASHION BLOGGER LINKUP
Grab the 200 x 200 version of this banner for your blog post with the code below!
Welcome to the #REASONSTODRESS DRESS TO IMPRESS LINKUP for fashion and style bloggers!
REASONS TO DRESS - An Italian Lifestyle Blog About Fashion, Travel & Life in Italy
PLEASE : Linkup your STYLE related posts, new and old! Or Linkup a FASHION related picture from Instagram with the hashtag #REASONSTODRESS
PLEASE: Add the badge or a link back to EITHER of the weekly hosts
PLEASE: Follow each host on at least 1 social network , we're friendly, social and generally over-sharers! Let us know that you've followed so that we can share the love!
PLEASE: Please be social and visit a post that interests you. Don't forget to use the #REASONSTODRESS hashtag to let people know how you found them!