It is always an exciting day when you receive your Influenster Vox Box.  This one was especially cool because it is perfect for summer and has some nice products in it.  I haven't tried everything just yet, but I wanted to show you guys what is in this particular Vox Box.
1.) Hawaiian Tropic After Sun Lotion
When you hear "Hawaiian Tropic," you automatically have visions of relaxing and playing on a gorgeous tropical beach.  At least I know I always have.  Hawaiian Tropic has released a pretty nifty new product.  You know that kinda gross, dried out feeling your skin has after spending the day in the sand and ocean? This takes care of it.  It has a nice, gel like texture that smoothes easily over the skin. An added bonus? The coconut and papaya scent.  Neither is overpowering, so you can detect both.  Basically, it embodies the smell of summer on the tropical island of your dreams.  Or at least my dreams.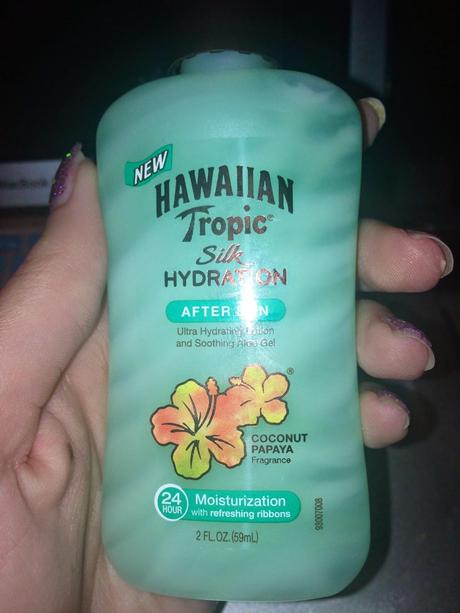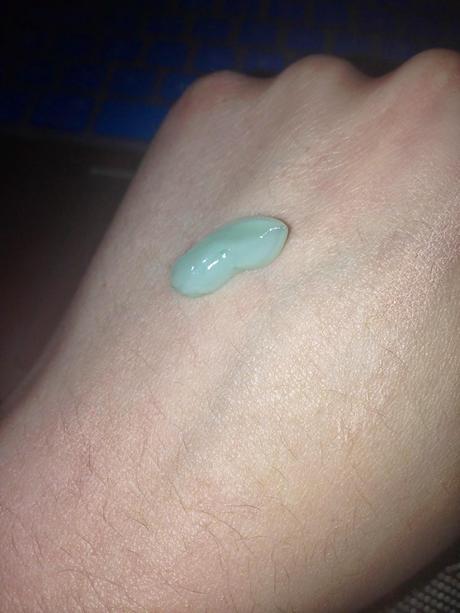 2.) CoverGirl Bombshell Curvaceous Mascara
I was thrilled when I opened the Surf's Up Vox Box to see this!  I have been curious, but I have never had much luck with Cover Girl.  And so far, I have been liking this double ended mascara. You are getting two mascaras in one.  One side is for volume and curl, while the other is for intensifying the lashes.  A quick tip: use a waterproof, oil based remover for this.  Otherwise, it will not come off and you may loose a few lashes.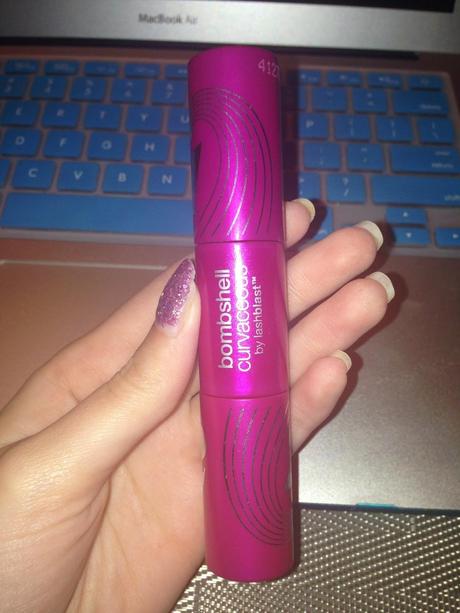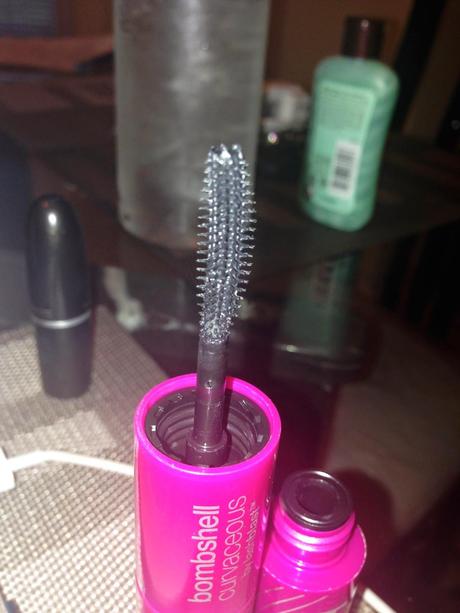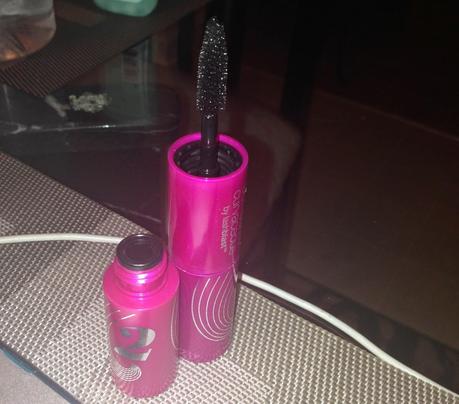 3.) Sinful Colors Polish in Ocean Side
I adore shades of blue polish in the summer.  I haven't tried this shade yet, but I have tried Sinful Colors in the past.  Considering how inexpensive their polish is, the quality is rather nice.  Besides, the color is stunning!  Perfect for a day at the pool or beach.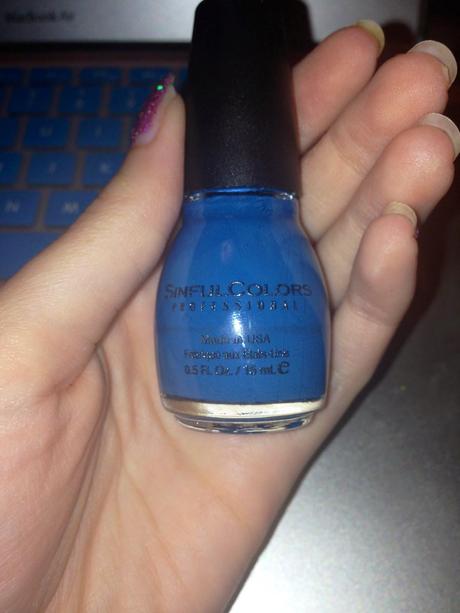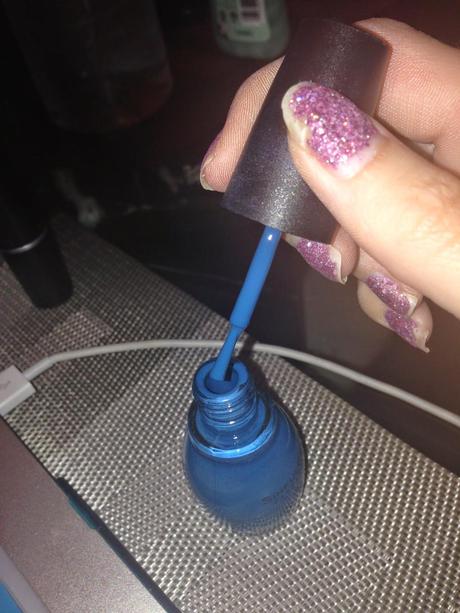 4.) First Aid Shot Therapy
Now this is an awesome concept: pain relief in a liquid, berry flavored shot.  Pretty darn cool, and revolutionary.  I have not had a  chance to see how well it works (and tastes), but I am sure after work one day this weekend, I will be needing it.  They also have one for an upset stomach.  Which I am all for because that means no more nasty Pepto Bismal.    This product is FDA compliant, and has caffeine as well as 500 mg of an NSAID (choline salicylate).  I actually cannot wait to try this as I find it extremely curious.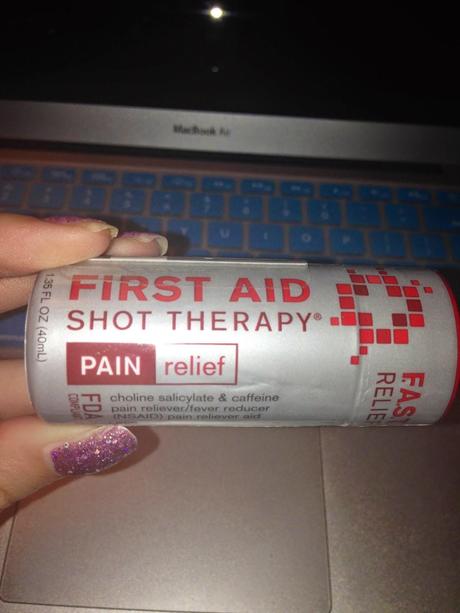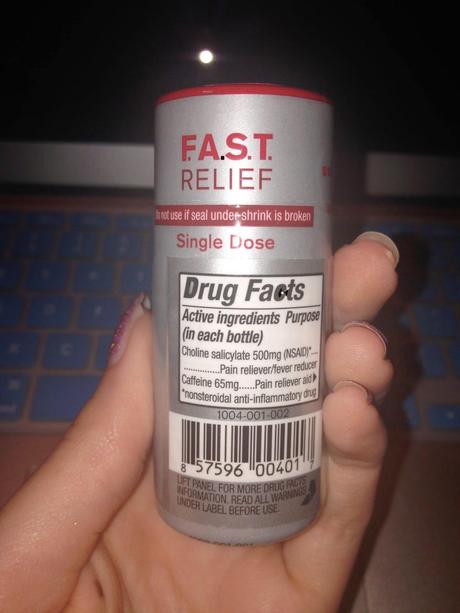 5.) Coupons for Jamba All Natural Smoothie Kit
I guess the other goodies were not cool enough, so Influenster also included a $1.00 of one Smoothie Kit by Jamba.  And they did not stop there.  There is also one for a free kit.  I have used these before, and loved the convenience.  I am not a smoothie person because making them can be rather time consuming, but this kit makes it a cinch.
All in all, this is an awesome Vox Box and probably my favorite one yet.  Thanks, Influenster, Hawaiian Tropic, Cover Girl, Sinful Colors, First Aid Shot Therapy, and Jamba!
*

I received these products complimentary from Influenster for testing purposes.