1.) Daytime moisturizer. I really love Olay Complete All Day Moisturizer for Sensitve Skin. It is light and non-greasy, and has SPF 15.
2.) Makeup Brushes. I LOVE Sonia Kashuk brushes from Target. I'm not a makeup artist, so I don't need anything too fancy.The most expensive brush I have seen is around $10, and the least expensive is around $4. The brushes with the long, curvy, black handles are the best and have soft bristles. I have her concealer brush, crease brush and just bought a foundation brush.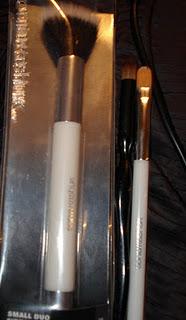 3.) Lipstick(for school or going to the grocery store). On the rare occassion I do not want to wear one of my more expensive lip colors, I really love Revlon's Lip Butters. They have amazing color pay off and are very moisturizing without being thick. My favorites are Peach Parfait, Berry Smoothie, Strawberry Shortcake and Sweet Tart.
4.) Eyeshadow. I normally wear higher end eyeshadow because of staying power, but recently I have been trying maybelline eyeshadow. I especially love the shade "Cinnamon Spice" and three of their palettes: Modern Metallics in Bronze Haze, Color Explosion in Caffeine Rush and Pink Punch.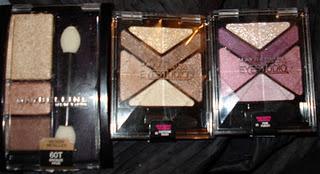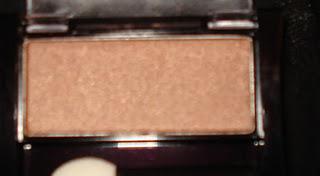 5.) While I do love my Benefit blushes in Georgia and Thrrrob, I also really love NYX blush in Pinched. It reminds a lot of NARS Superorgasm, but with less glitter and not quite as peachy. And it is a heck of a lot cheaper.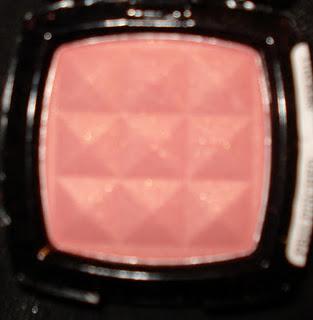 6.) Revlon ColorStay Pressed Powder in Translucent does a nice job of keeping my face from looking oily without adding extra color.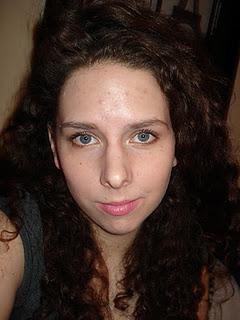 Wearing the products mentioned. Eyes: Caffeine Rush Palette. Lips: Revlon Lip Butter in Strawberry Shortcake.