If you want to add more spirit for your wed, then plan your wedding during Christmas holidays. Ensure that you plan the date of your wed during the Christmas holidays, but not on the exact Christmas day, so as to make sure that everyone attends the wedding. Here are some ideas for Christmas themed wedding-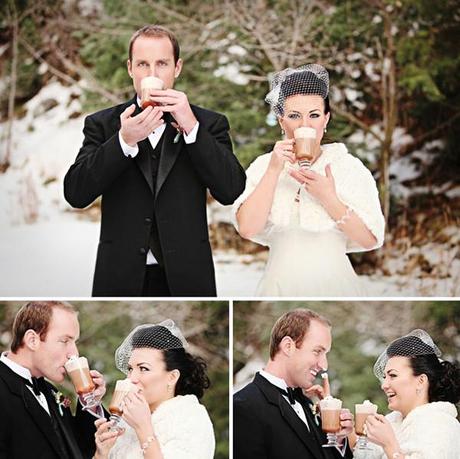 Attire: The bride can select a traditional white or
colorful gown
with velvet or fur muff or shawl to warm up, which is not possible with a bouquet. All white tuxes with hangings will best suit for the bridegroom. The bridesmaids can have white or green or red color dresses with perfect bouquets and the groomsmen can have white tuxes with silver vests and bowties.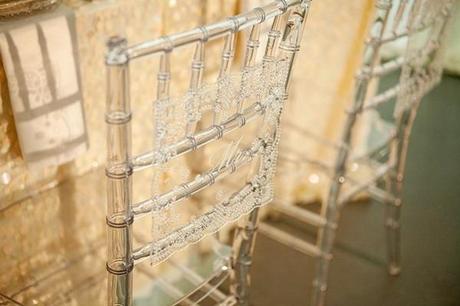 Flowers: Red and white roses or Poinsettias or red calla lilies look stunning and also add a touch of ivy, pine or holly berries. A crystal bouquet looks more stunning than flowers for the bride.

Transportation: Select a magical arrival in a horse drawn carriage or sleigh with the driver dresses in red or as Santa.
Church: This is most important as all the churches will be decorated for Christmas. So, you have to check in beforehand to reserve for your wedding. Try some unique things like Christmas lights that are wrapped in white ribbon or tulle. Have some star designed candles that can be lighted along the aisle. This gives a romantic and snowy effect. You can also try hanging wreaths on the pews.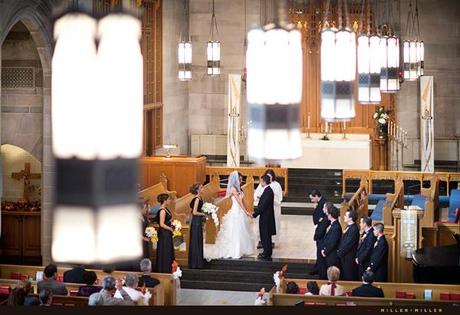 Reception: Select the location of the reception, which has a fireplace for a cozy and warm setting. Have one ice sculpture place at the entrance to get that winter feel.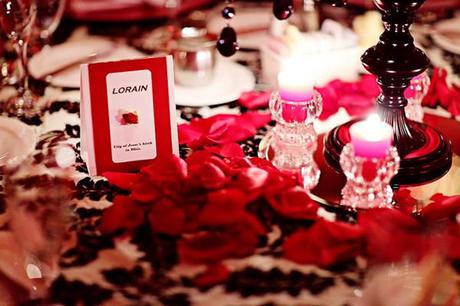 Centerpieces: To get the festive look, have some red roses placed in a bowl packed with green pine branches. You can also try some garlands in the center of each and every table with Christmas candles in middle of the table. If you want to try differently, then have some cranberries in a bowl with water with floating candles. Have some mini Christmas trees, Christmas presents and gingerbread houses that look beautiful as centerpieces.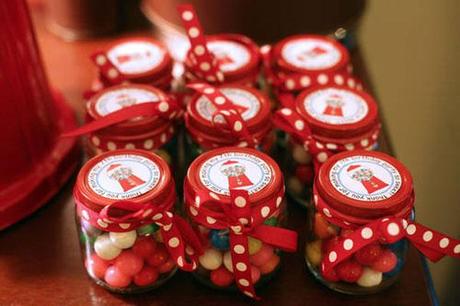 Music: For cocktail hour and for dinner, have some Christmas carols. Hire some Christmas carolers to stop at each table and sing carols. Ask one of your friends to dress up as Santa and distribute some beautiful gifts to the children in the wed.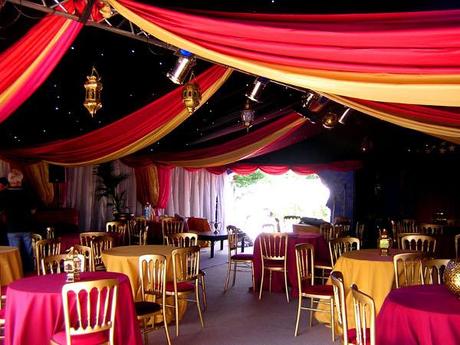 Food: Have some Christmas cookies, eggnog and hot chocolate and spiced wine for the guests. For the dinner, serve stuffing potatoes, turkey, sliced ham and cranberry sauces to get the festive holiday feel.