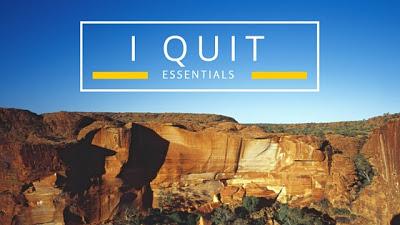 These words have been popping in and out of my mind like crazy this past week. All I hoped to achieve never happened. Okay, that isn't entirely true. A lot did happen and a lot of unplanned goodness happened, just my running was not so much. Ironically, a couple of old posts popped up on my facebook memory feed and they were perfectly timed. One was a reminder that running is more than the quantity of miles and one was a reminder that quitting is not an option.
These old posts revitalized part of my mind about blogging. It wasn't all for nothing as at least my past posts helped me out. The quitting post came on a day I was wondering why on Earth do I run every day. Why not just quit? Would it really matter? Of course I had already made up my mind that it would matter and was dressed and ready to go when I saw the quitting post but it reminded me, we all have days we want to throw in the towel and personally, I was achy, tired, and in need of a good run. I was also feeling bummed that my weekend runs weren't as many miles as I wanted them to be but I had a blast being mommy.
I took darling daughter to horse lessons on Saturday and Sunday PLUS we had a Pony Club in the works meeting and potluck Saturday night, Sunday School and mass on Sunday, AND I made her two new nightgowns. This was after cutting, digging, and yanking an old citronella plant out of my Serenity Garden on Friday afternoon after a photo shoot for work, braving Costco, and getting all the sewing supplies and more. I was beat! And I wonder why I didn't run more. Silly me!
I am happy to say, all the work made my back whine a bit BUT no major pains or steps back so that is a plus but my left hip continues to be its pesky self. It never got back to how it was years ago before I tore that piriformis muscle. I just imagine scar tissue in there messing with things and if I do not stretch and do what I am supposed to do, it whines. I know, stretch girl, stretch! But there is only so much time!
Also in the past week we had horse lessons on Tuesday (we normally do them twice a week but crazy weather has shifted stuff all around), penance service on Wednesday (I LOVED that!), and I had a training session that lasted more than 2 hours on Thursday after work to be a Silent No More Regional Coordinator (Yay me! But oh my...so much to do!), and a science fair to go to that night AND I just found out yesterday, darling daughter's project placed! Yay girl! Happy dance, happy dance, woot! woot!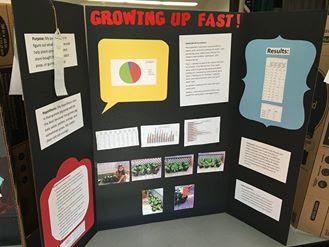 Daily Gratitude: I am thankful for mercy.
Daily Bible Verse: Love is patient and kind; love does not envy or boast; it is not arrogant or rude. It does not insist on its own way; it is not irritable or resentful; it does not rejoice at wrongdoing, but rejoices with the truth. Love bears all things, believes all things, hopes all things, endures all things. ~ 1 Corinthians 13:4-7