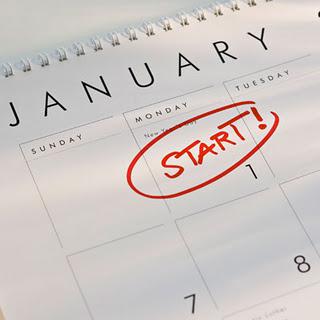 Here's your excuse to Get Clean  and Start a New Drug-Free Life


Here's your excuse to make a real change in your life. Instead of just making a meaningless New Years resolution, turn this New Year into a New Life.
Many drug and alcohol recovery centers have issues with their clients making New Year's resolutions. They claim that New Year's resolutions will put too much pressure on a recovering addict, and pressure can be a recipe for disaster for anyone trying to get clean.
In addition to the pressure, some addiction counselors believe that New Year's resolutions can promote poor behavior until the impending date. Such as, if you decide in December that your New Year's resolution is to stop doing drugs, that many will use this as an excuse to use even more dugs with a "last chance" mentality until that date.
But one could make up all kinds of reasons and excuses not to make "getting clean" a New Year's resolution. The truth it's never going to be easy getting off of drugs. It is always going to require commitment, determination, a change in attitude, a change in lifestyle maybe even a change in location.
The New Year's resolution can only be a symbolic start date for this commitment. A lot of determination and will-power will still be needed to successfully kick any drug habit, even just psychologically addictive drugs like marijuana, but particularly one involving alcohol, heroin, cocaine or methamphetamines.
Indeed, you may still require help from a drug treatment center. You may need to get on methadone. That's not what this is about. This is about making a commitment to do whatever it takes to get and stay drug free. Its about using determination to use whatever resources you may need to achieve this sobriety.
But let me tell you this; it works! I know it works because I made a New Year's resolution to quit using drugs 5 years ago. And I was the the worst kind of dope fiend, addicted to heroin, cocaine and crack cocaine.
I haven't used since that New Year's Eve five years ago.
To assist you on your journey to get clean, I recommend The Addiction Workbook. I have added a description and link to this direct and easy to understand workbook, for those who want to do something about their use or misuse of alcohol and other drugs.
Written By: Tom Retterbush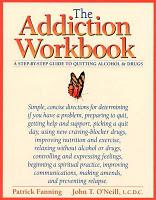 The Addiction Workbook


A Step-by-Step Guide for Quitting Alcohol and Drugs (New Harbinger Workbooks)


The Addiction Workbook starts you on your journey by explaining the facts about addiction. It shows you how you can determine if you have a problem and helps you cut through denial or ambivalence to reach a clear decision to quit. Simple, concise exercises and tips help you gather support, deal with detoxification, improve nutrition, and build a personalized exercise program. You will discover how to relax without chemicals and cope with feelings of depression, anxiety, and anger.




Get the Addiction Workbook directly at Amazon,

HERE
Please help circulate this article... maybe even help someone get clean! Please click the 

 f 

 Like and +1 bellow!