Garcinia Cambogia has the health and wellness community buzzing for being able to get you the slim body of your dreams. With all the buzz, its no wonder you might be thinking of trying it if you are thinking about losing weight and toning up. Of course, you may be skeptical about trying it and considering a free trial of Garcinia Cambogia to test it out. Sounds like a good idea, right?

Hold on a second. You might want to reconsider before signing up for a free trial of Garcinia Cambogia. Certain free trials of Garcinia Cambogia have cast a shadow over the industry. That free trial you are considering may be nothing more than a come on scam designed to get you locked into a re-billing situation.
That's right. Re-billing, which implies that you will be billed and paying for your "free" trial to begin with.
Remember nothing is truly free including most free trials of Garcinia Cambogia. There are almost always strings attached or hidden costs associated with these trials.
Read on to make an informed decision before signing up for a free trial of Garcinia Cambogia.
What is Garcinia Cambogia?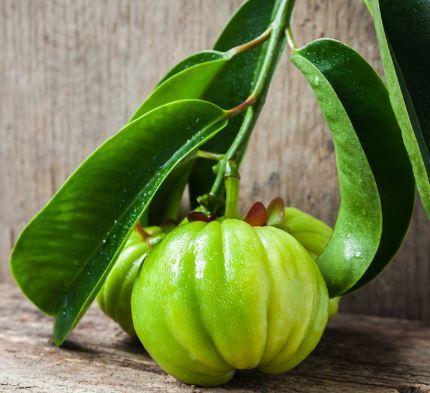 Garcinia Cambogia is a fruit also known as the Malabar tamarind. This tropical citrus fruit grows in Southeast Asia. The fruit's rind is full of hydroxycitric acid, which provides the majority of its benefits. People in the surrounding area have been using Garcinia Cambogia for a very long time in curries and stews and  have recognized Garcinia Cambogia's healing properties for a very long time. Aside from aiding in weight loss Garcinia Cambogia also has many benefits including:

Lowering cholesterol
Increased energy levels
Better sleep
Better mood
Changes in body composition that reduce belly fat storage
Reduced sugar cravings
Antioxidant properties
Scientific Evidence Behind Garcinia Cambogia
Evidence supports that Garcinia Cambogia's hydroxycitric acid makes weight loss easier. The hydroxycitric acid (HCA) blocks the body's fat making mechanisms. Since Garcinia Cambogia's HCA prevents the body from making fat, it has to burn the fat it already has stored. Studies prove this fat blocking potential of Garcinia Cambogia.

Garcinia Cambogia works in multiples ways that make it a very powerful weight loss tool. According to Shape, it both suppresses your appetite and prevents your body from storing fat. Garcinia Cambogia's high levels of hydroxycitric acid decrease appetite by increasing serotonin. This same acid also stops an enzyme called citrate lyase from transforming and storing carbohydrates as fat.
Unlike other supplements out there, Garcinia Cambogia effectively promotes your body's fat burning capabilities without subjecting you to unpleasant side effects. Users report none of the shakiness and racing heart that come along with diet drugs laced with excess amounts of caffeine and other additives.
Sounds good, right? Of course it does. That's why so many less than reputable sites try to trick you into signing up for their free trial scams.
Identifying a Free Trial Scam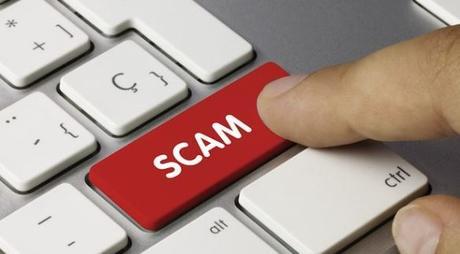 Even though the
Federal Trade Commission (FTC)
banned supplement companies from using dishonest tactics and trickery in their marketing campaigns, there are several types of free trial scams that different shady companies offer. Different things that should raise red flags include:
Buy 1 Get 1 Free Promotions

1 Month Free of Garcinia Cambogia

A Free Trial Period of Garcinia Cambogia
All of these tactics appeal to the desire for a thin waistline while keeping your wallet nice and fat. Unfortunately for your wallet, it just might get as thin as you want your waistline to be. Certain supplement companies use these tactics to collect your credit card information and rebill you month after month for a product that you may not be able to cancel.
The So- Called Free Trial Scam: How Do They Work?
Let's break down the process of getting a free trial Garcinia Cambogia scam.
You might read an article about how awesome Garcinia Cambogia is. You get curious and do some searching, and then you stumble on a new pure Garcinia Cambogia supplement online. After some research and reading some reviews, you want to try it yourself because the science backs up most of the claims that Garcinia Cambogia has the potential to jump start your weight loss.
So you are convinced that you want to give Garcinia Cambogia a try and you pull up the supplement manufacturer's official website. Right away, you are drawn into the bright, simple website. First, colorful banners loudly direct you towards some sort of "free" or "risk-free" trial.
Either way the word "free" is there luring you in with its promises.
As you continue looking around the site, the colors pop and a beautiful girl with a great figure smiles back at you. She practically begs you to try the supplement. If that's not enough to seal the sale, the site features bold quotes from doctors and famous glitterati about the supplement.
You're hooked. You have to have the supplement right now, but you are still hesitant. But don't worry…
All the signs point to a free trial available, totally RISK FREE!
Sold.
All you need to do to access that free trial is enter your name, email address, and sometimes a phone number into the online form. At this point, no payment information is needed.
Simple right?
But wait, you have to pay a small fee- just $4.95 marked down from $15!- for shipping and handling. You provide payment by credit card. Though you are paying, a month of Garcinia Cambogia for less than 5 bucks sounds great. Plus you can cancel any time in the first 14 days after the order is placed. Surely, in that time you will be well on your way to your weight loss goals. So you enter in your credit card information, and await your bottle of Garcinia Cambogia.
Of course, at this point, you aren't paying attention to the payment form, where it often states when you will be getting your next shipment of Garcinia Cambogia supplements. At the bottom of the payment form, there will typically be some small fine print where you can find this crucial piece of information.
While the website distracted you with flashy banners and beautiful models to entice you into trying the free trial offer, the same site casually glossed over the terms and conditions. Most of the scam sites do everything they can to hide the reality of their terms and conditions of the Garcinia Cambogia free trials even though the FTC requires by law be stated clearly. Clearly, how some websites abide by this law is debatable. In these hard to find terms and conditions, buried in all the legal jargon, it says that if your order isn't canceled 14 days from the date of the original order, you must pay $89.99. Additionally, you will be entered into the Premium Membership program and you will be billed an additional $89.99 for your next month's order.
So to summarize why "free trials" are the worst:
You pay $4.95 today when you order your supplement.
The shipping and handling fee is just there to get you to enter your credit card information.
Entering your credit card information and clicking submit generally binds you to their legal terms.
In 14 days you pay another $89.99 for the trial bottle plus an additional $89.99 for your first month of Premium membership.
You may not even have the product by the 14 days because shipping may take longer.
You must call to cancel and speak with a representative to avoid payment.
Then every 30 days you are "rebilled" full price for another bottle.
These scams are the very example of nothing every being truly free. The risk free trial come on is nothing more than a "try before you buy" situation. However, these shady scam companies know and take full advantage of the fact that you must enter your information to receive the trial. Most of them hook you by having you pay for the shipping, thus binding you into a costly monthly subscription.
How Did You Get Reeled Into the Scam?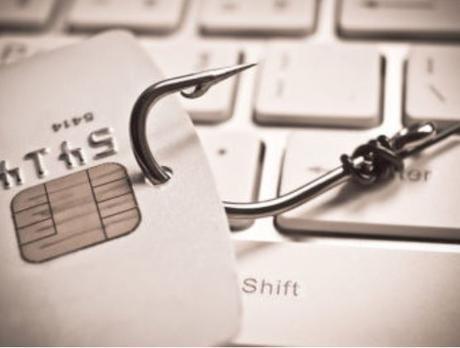 These companies hook you in the following 2 ways:
These companies are masters of psychology. From the moment you stumbled onto their flashy website, you get bombarded with rhetoric from prominent people- famous doctors and beautiful celebrities- about how you NEED this supplement in your life immediately. Plus the beautiful, carefully placed models spark just enough hope that this just might be the supplement you need to look as sexy and slim as they do. The lust the website inspires is just enough to cloud the judgment of even the most discerning shopper.
AND
The companies hide their fine print behind lots of legal jargon buried in their Terms of Service. Not only is the fine print generally in a font size that makes it uncomfortable to read about, but the actual wording of the contract that binds you into a rebilling cycle is referred to up front without offering the Terms of Service.
The wording reads something like this:

"By signing up for the free trial Garcinia Cambogia Diet Supplement, you're agreeing to our Terms of Service.
Then you have to find the Terms of Service. Some manufacturers don't make you hunt for the Terms of Service page and place it at the bottom of the payment page in very small font. Other Garcinia Cambogia suppliers, however, hide the Terms of Service on an entirely separate page accessible only through a series of links. When you get to that page you will have to scroll through lots of verbage and legalese. Somewhere buried in all that jargon, you will come upon a paragraph that reads like this:
By buying Garcinia Cambogia Diet Supplement, you're agreeing to a risk-free 14 day trial of Garcinia Cambogia Diet Supplement. That trial will arrive to your doorstep in 3-5 business days. You have 14 days from the original date of order to test the product and evaluate its benefits and usefulness. If you like your free trial, then no further action is required by you. After the 14 day trial period is over, you will automatically be signed up for our Super Garcinia Cambogia Diet Supplement Premium Program. You will be charged $89.99 for the full-sized trial you already received. Then, 30 days after your initial date of purchase, you'll be charged an additional $89.99 plus $4.95 shipping and handling.
Did you catch the part in that contract that talks about how you will end up paying for your "free trial?" It was well hidden in the second to last sentence in the disclaimer. Even if the supplier is less tricky about where the Terms of Service page is found on their site, they still hid the most important sentence in a paragraph of very dry language. It continues with the shipping language.
"Our standard ground shipping takes from 6 to15 business days within the continental United States. For international orders, we ship via WEDELIVER. Generally international orders take 14-21 business days from day of shipment unless customs causes a delay for some reason. If you have not received your order within 21 days from your purchase date, please click on the link below visit our online customer care section to request a reshipment of your order."
Great. Now you know that your order will be fulfilled within 15 business days. But hold on a second, don't you only have 14 business days from the date of the original order to cancel your enrollment into Super Garcinia Cambogia Diet Supplement Premium Program?
That's right. You might not even receive your free trial before time is up to cancel your order to avoid a reoccurring monthly payment. And this information is conveniently buried in some hard to find part of the company's website.
Is Canceling the Biggest Issue?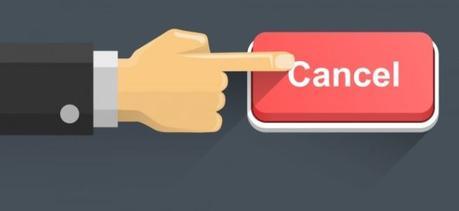 Canceling is only
one
of the major issues with Garcinia Cambogia scams, however these companies running Garcinia Cambogia scams make canceling very difficult.
Most companies do provide a customer service number to cancel and change orders, but beware. Canceling orders is rarely simple and easy. Many customers report frustrations trying to get their orders stopped or payments refunded. Representatives are often overworked and calls are backed up, meaning very long wait times or representatives try to bully customers into keeping their order. Other tactics that may be used to prevent you from returning your order include:
Very long, often unnecessary hold times designed to get customers to hang up
Forcing the customer to pay a high fee for return shipping and handling
Trying to sell you other unrelated supplements and products
In some cases, no one answers the number provided by the supplement companies or there is no number listed. Frustrated customers find themselves struggling to cancel their orders. In these cases, the best course of action is to contact your credit card company directly to get a stop payment issued.
How to Avoid Bad Garcinia Cambogia Offers
Bad supplement sites full of scams abound. However, there are some very above board, fair free trial offers being ran all over the world daily. Tell them apart by wising up Before you even venture onto a supplement site, make sure you are watching for red flags and follow these tips to avoid falling victim to one of these bad Garcinia Cambogia come ons:
Go into the buying experience knowledgeable. Be aware of the psychological tactics that shady companies will use to entice you into trying their product and don't let the language blind you.
Understand fully what you are getting in the sample trial offer. Read all of the fine print so there will not be any surprises on your next credit card statement.
Check for a customer service number. Call the customer service number, ask questions, and take note of the experience. How did the representative treat you? Were you strong armed into buying something you didn't want? Was there a long unnecessary hold?
Avoid these trial offers all together and just buy a month's supply from a reputable, well respected buyer.
What You Should be Looking For When Buying Garcinia Cambogia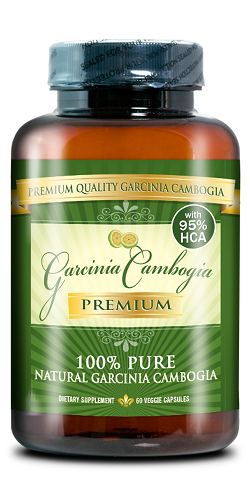 Instead of getting of getting sucked into a Garcinia Cambogia trial scam, do your homework and buy a single bottle from a verified retailer and enjoy the results without the headache.
Before you buy a Garcinia Cambogia product, you must know what you're buying.
Many of the Garcinia Cambogia supplements out there claim to be the best product, but most of them either don't use have the right amount of hydroxycitric acid, the enzyme that holds the power to the fat busting capabilities of Garcinia Cambogia.
Some less than reputable sites do not use the same Garcinia Cambogia extract in clinical studies.
Results depend heavily on using a quality Garcinia Cambogia supplement. So before you buy, make sure the Garcinia Cambogia extract you buy fits the following criteria:
Make sure Garcinia Cambogia contains no calcium. Calcium disrupts the body's absorption of HCA.
It must contain at least 50% Hydroxycitric Acid (HCA) and be on the label.
It should have no fillers, binders or any other extra additives.
It must be 100% pure Garcinia Cambogia or Garcinia Cambogia Extract (GCE).
It should be in a vegetarian capsule.
Be wary of any supplement offered in the scams.
Make sure the supplement is made in an approved registered laboratory.
Make sure the manufacturing facility is cGMP certified.
Check to see if it complies with the US Pharmacopeia's quality standards.
Look for the words "Garcinia Cambogia" or "GCE" (Garcinia Cambogia Extract) on the bottle.
Look for minerals like potassium (K). This mineral help the body absorb the powerful HCA from the Garcinia Cambogia.
According to Dr. Preuss, one of the most respected leaders in Garcinia Cambogia research, in his 2013 report it is extremely important to follow these guidelines. Not taking the right dose at the right time will reduce the effectiveness of Garcinia Cambogia's HCA.
According to top of the line Garcinia Cambogia manufacturer Garcinia Premium, looking for a product with an even higher concentration of HCA would be beneficial. A 2003 clinical study showed the weight loss efficacy of Garcinia Cambogia when it contained a 60 percent concentration of HCA. Body weight at 12 and 16 weeks dropped in those that took the Garcinia Cambogia supplement whereas no effect on body weight was seen by the placebo users. Garcinia Premium believes that with a higher concentration of HCA, more weight loss would be seen and would potentially occur more rapidly.
Where to Get Garcinia Cambogia Free Trials

If all the warnings don't phase you about doing a Garcinia Cambogia free trial, proceed with caution. Go into the transaction with your eyes open and watching for red flags.
If you decide to go ahead with a free trial, you can try it at this site risk free.
Unlike other brands that offer free trials, this brand will allow you to return a bottle for any reason if you are not satisfied making it truly risk free.
Garcinia Cambogia Buying Options
If you decide to avoid Garcinia Cambogia free trial scams all together but are still interested in Garcinia Cambogia, you can still give it a try for little up front cost. Rather than signing up for an auto delivery program, buy a month's supply from a top retailer like Pure Garcinia Cambogia. This product is chock full of fat busting HCA that helps you reach your health and fitness goals.
Pure Garcinia Cambogia has helped countless others achieve their weight loss goals quickly by:
Increasing lean muscle
Breaking down and preventing belly fat
Boosting metabolism
Enhancing energy levels without caffeine
This all-natural supplement packs a powerful shot of HCA, unlocking the plant's weight loss abilities. These weight loss tools are the same ones that got Dr. Oz buzzing on The Doctor Oz Show. This supplement works by:

Supporting appetite control – the supplement suppresses hunger hormones and reduces cravings.
Inhibits fat production – if new fat can't be made, the body has to burn existing fat.
Balances the metabolism  – having the metabolism balanced helps the body becoming, a lean fat burning machine.
This specific brand of Garcinia Cambogia supplement is all natural with a pure and potent formula designed to get you your best body.

3 Tips and Tricks to Buying Good Garcinia Cambogia Supplements
Follow this advice to buy the best Garcinia Cambogia supplements available and do so safely.
Make sure ingredients are listed and check them carefully. Less reputable Garcinia Cambogia diet pill manufacturers don't like sharing their ingredients. These lesser brands will be chock full of caffeine and other additives that may not be good for you.
Buy Garcinia Cambogia supplements with 50% HCA or higher. If you do decide to buy a Garcinia cambogia supplement, then make sure it has the proper amount of HCA. As Dr. Pruess points out, the supplement is only effective if taken in the proper dosage.
Remember nothing is really free.  If a company is offering something for free, then it means they're getting something from you. In Garcinia cambogia diet pill scams, they is typically your credit card number, phone number, or email address while you get billed.
Garcinia Cambogia: Is It for You?
If you are looking to jump start your weight loss plan the safe way, then Garcinia Cambogia is worth trying. Scientifically proven to get your body burning fat to help you get lean, this just may be the product you are looking for.
Remember you can avoid the scams all together or try a month of the supplement. Then you can make an informed decision about this product and how it can work for you.