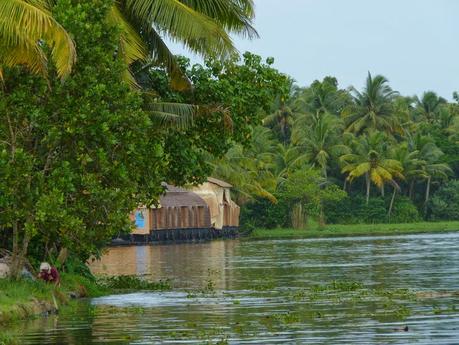 Kollam is one among the family of the backwater in Kerala.
It is also one among the popular backwater destination that offer houseboat cruise along with numerous other sightseeing and adventure expedition thrill to all travelers. The city has a well connected transport route system that connects with some of the popular tourist sites such as Alappuzha, Thiruvananthapuram, Cochin and even Kozhikode and Thrissure are also not much far away from this city and can be easily reach by road. 
Kollam is the fourth largest city and a popular tourist destination well known for its backwater tourism and shopping markets that are lined on its street. The city being one of the major commercial area and in fact a populous tourist spot has a well connection transport routes with the rest of the state and other parts of the country by rail, air and most commonly by road. For more knowledge about how to reach Kollam are given with few gist idea of the some of the nearest stations through which you can access here easily. 
Air
If you are coming by air the nearest airport where you can spot is Thiruvananthapuram. It's just a distance of 71 km and from here you can either take bus or taxi or even Volvo as there are tourism services quite active here too you can get their help and travel to it without facing any fuss.
 The airport of Thiruvananthapuram serves both for domestic as well as international passenger traffic. There are about 40 national and international flights available for traveler and operates them daily. 
The regular operating flights includes Air India, Air India Express, Indigo, Jet Airways, Kingfisher Airlines, Qatar Airways and Emirates ply daily and cater services for more than a thousands of travelers. 
Thus whether you are a foreign tourist or a domestic holiday traveler you need not worry about the routes to reach here, the Cochin international airport is also available for all tourist you can choose either of them. 
Rail
For those opting to travel by rail too you can get much better advantages and easy access as the city itself is the third largest railway station in terms of area in Kerala. And is one of the most important major railway stations of the state to which the state depends on as it connects to every nook and corner region of the state as well as to the country at large and serves as an important station for all travelers. 
Road 
The road system to this city is also well maintain and well constructed for tourist and other travelers to access easily. The national highways such as NH-47, NH-220 and NH-208 and all the route ways majority of them are well connected with major cities and other states of the country. 
Land routes serves as the major transport service to tourist. thought you may be arriving from your hometown or elsewhere by air or trail you are sure to go through the road way and so it has become the basic needs and requirement for the development of all purpose and tourism itself too depends on it very much and so being a major tourist place the road systems are well maintain in all destinations of Kerala.