It is no secret that I have chronically dry lips.  Gross, right?  Through in some cold, windy weather and it just gets worse.  Alas, I have found three fairly inexpensive products that get the job done.  I was using Hourglass' Lip Treatment Oil, and even though I adore, it is expensive. Especially considering how often I slather on.  So I changed things up.  I added in a lip scrub, a lip balm for the day time and one for the night time.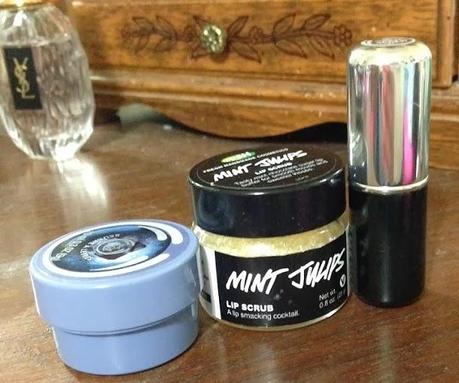 Morning and night, I use Lush's Mint Julips lib scrub.  A mint chocolate scrub that actually says to "lick off" in the directions? Sign me up!  This is great for getting rid of flaky skin and prepping your lips for lipstick.  It also helps remove any stubborn, left over lipstick.
At night, I use The Body Shop's Blueberry Lip Balm for a couple of reasons. For one thing, it makes my lips look white.  Not a flattering look for day time.  Also, it is a little more rich than my daytime option and lasts longer.  I slather on a lot before bed and wake up with softer lips in the morning.  It has a slightly tart, yet sweet scent that is not at all unpleasant.
 Price: $6 at The Body Shop stores and site
.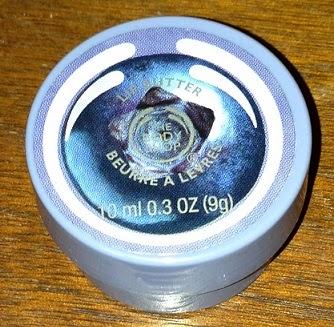 During the day, I will use The Body Shop's Lip Care balm.  I adore how it is packaged like a typical lipstick, which makes the application a little more glamorous. And a heck of a lot easier than sticking your finger in lip balm. It also does a great job at keeping my lips soft and smooth.  It feels lightweight and doesn't have that odd lip balm-y feel.  It is fragrance free and keeps my lips soft for a long time. Price: $14 at The Body Shop stores and site.
This is a routine that I definitely will be keeping to maintain smooth, non-flaky lips.  How do you keep chapped, dry lips away? Comment below.