I always say: "I'd rather meet a person face to face than via Internet". Unfortunately few times I had a bad experience.
Well time has change. I must admit that thanks to Internet I have had a pleasure to get to know some amazing and interesting people. One of such is Sandra Borowiecky.
When Sandra heard from me that in The Hague, where I live now, the Polish library will be finally open, which I was and still am also very exited about. She was so generous and donated the two books on the photo ( "Ani żadnej rzeczy" / "Neither thing" and "Która jego jest"/ "Which is his").
I love reading. I love books. I can just go to the bookstore only to see, to touch or to smell the books. Crazy? I do not think so. So when I got this wonderful gift, I couldn't stop reading, though I had to as a mom of a toddler. Those books are a great read.
They are so exiting and mixed in-between the stories of Dan Brown and Holy Grail legend, which I love, including many more. Once in English you must read.
Thank you Sandra for giving me a wonderful time while reading your books. Looking forward for the part three.
As time has change more and more people meet via Internet. Is it a good or bad thing? I do not really know. I know for sure that meeting people become way easier nowadays and that it could be a nice surprise for you...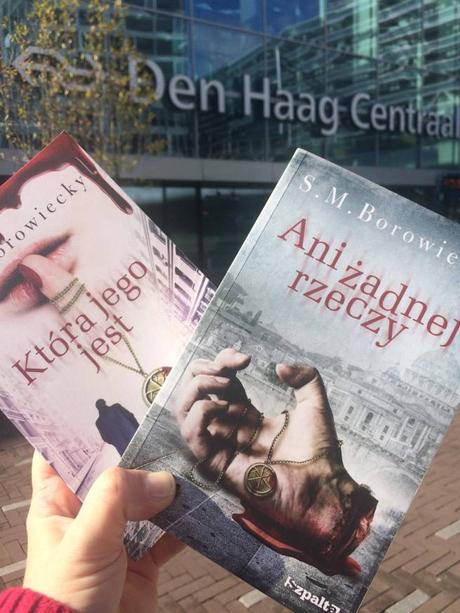 Published by Dream Job Diva
Life&Career Coach/Virtual Assistant. Creative mom. Enjoy walks with my son. Inspired by people&places. Like books. Love coffee. @dreamjobdiva View all posts by Dream Job Diva