Have you heard of a "Teal Organization"? Don't you worry till I started to work with my current client, I didn't know what it is either.
It is a new way of working for organizations. According to the research done by the author Teal Org comes with 3 breakthroughs:
self-management
wholeness
evolutionary purpose
In preparation for further cooperation I read "Reinventing organizations" by Frederic Laloux. It's a great, easy, interesting and informative book.
Taking notes make me feel a bit like a student. If we don't learn we are not developing! Preparing for a business meeting - yes I'm a remote / virtual assistant, however I love to have my clients close by. That way we can have a business or catching up coffee meetings.
Even though I would not trade remote work, I still value personal touch and close relationships with my clients. It's crucial for me as that way I'm able to deliver better work by knowing them personally.

As a Business Owner what do you reckon about regular face to face meetings with your remote coworkers?
Do you see any value in knowing personally the person you work with?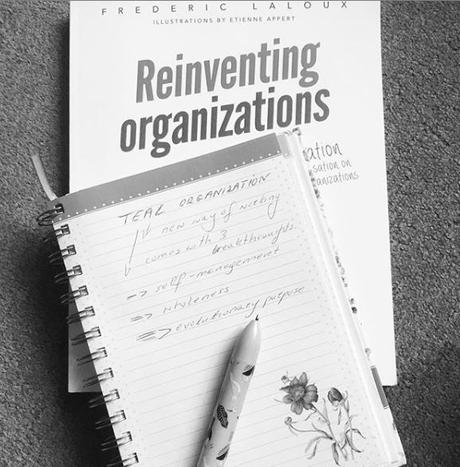 #bosswomen #remotejobs #remotework #virtualassistant #virtualwork #businessowner #smallbusiness #entrepreneur #hire #book #inspiration #notes #businessadministration #readingtips #neverstoplearning #administration #studentoflife #revolutionaryorganization #iwantvirtualassistant

Virtual Business Assistant. Creative mom. Enjoy walks with my son. Inspired by people & places. Like books. Love coffee. @dreamjobdiva View all posts by Dream Job Diva