I believe that people are beautiful creatures who deserve to be heard, to be visible, to be loved and to be supported.
Recently discovered Simon Sinek and his idea of Why - thanks to my current client. Even while working I keep learning everyday - awesome feeling.
Never stop learning.

That is why I like freelance work you are able to choose people and projects which are of interest for you.

What do you like about your work ???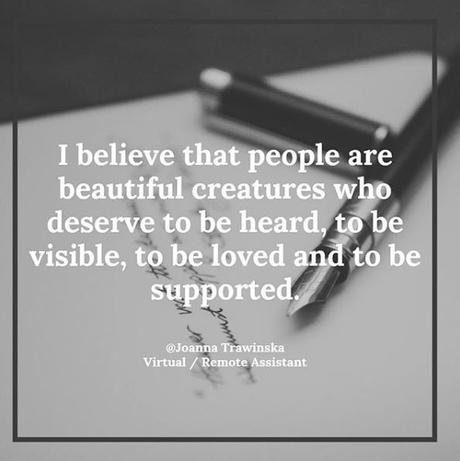 #remotework #virtualassistant #startwithwhy #why #virtualwork #remoteassistant #workfromhome #business #entrepreneur #smallbusiness #simonsinek #believe #inspiration

Posted in Books, COACHING, Inspired by others, JO(B)ANNA' service / actions / upcoming events, My journey ...

Virtual Business Assistant. Creative mom. Enjoy walks with my son. Inspired by people & places. Like books. Love coffee. @dreamjobdiva View all posts by Dream Job Diva