I have visions of sitting by the fire in some beautiful lodge with snow gently falling outside while Scott and I enjoy a warm beverage (with alcohol). Then reality sets in and I realize I am only in the living room, there is no snow falling but at least we still enjoying a warm beverage.
We had hot toddies as part of a campaign I participated in with Sweet'N Low. They sent me samples to come up with a great winter cocktail. What better place to enjoy that winter drink than Minnesota.
The hot toddy has been around for 100's of years and is often used as a cold "remedy" but we just used to warm up after walking the dogs one night. Quick to make and it feels a lot more sophisticated then tea

It did it's job. We were warm and happy after.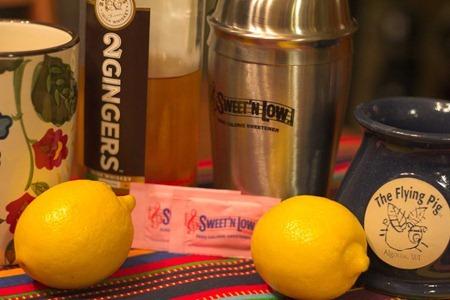 Hot Toddy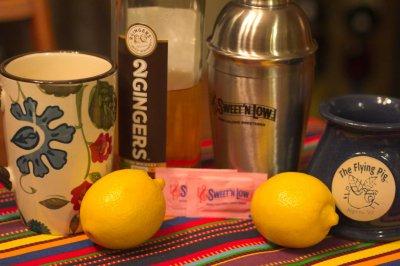 Prep Time: 5 Minutes
Cook Time: 5 Minutes
Keywords: cocktail
6038661
Ingredients (Serves 2)
3 ounces of Whiskey (such as 2 Gingers Irish Whiskey)
1 lemon, juiced
1/2 cup hot water
2 packets of Sweet'N Low
Instructions
In a small bowl combine lemon juice, hot water and Sweet'N Low packets.
Among 2 large coffee mugs pour whiskey into each glass top with lemon juice, hot water and Sweet'N Low mixture.
Garnish with a lemon slice
Powered by
Recipage