There's something about honeymoons that makes me want to pack up a few vintage dresses, don a pair of big sunglasses and a wide-brimmed hat, and spend the whole trip looking effortlessly stylish. Too bad I've already had my honeymoon. But if you're looking for a bit of old-fashioned glamour, here's my favourite picks for where to go:
Burgh Island, UK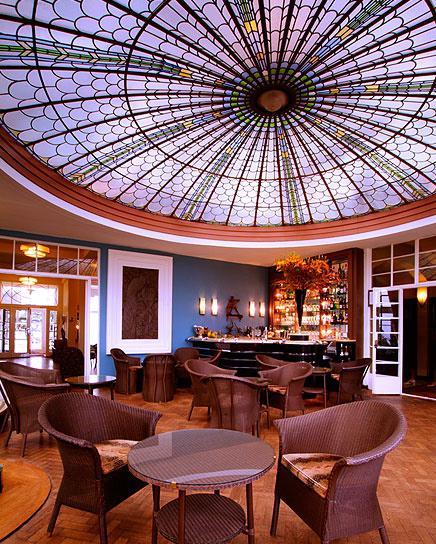 I can't think of anywhere in the UK that epitomises the glamour of the early twentieth century more than Burgh Island in Devon. Staying at this Art Deco gem, which is separated from the mainland at high tide, is like stepping back in time – the hotel is decked out in period furnishings, but without feeling like a pastiche or a museum.  When you can drag yourselves away from gazing at the sea, there's plenty to keep you occupied – from the billiards room and the spa, to swimming in the seawater rock pool and enjoying a drink or two in the island's "smugglers" pub. To further the impression of a bygone age, dinner-dances are held on Wednesdays and Saturdays – men should don black tie and ladies sophisticated dresses. Who said honeymooning in the UK had to be anything less than glamourous?
The South of France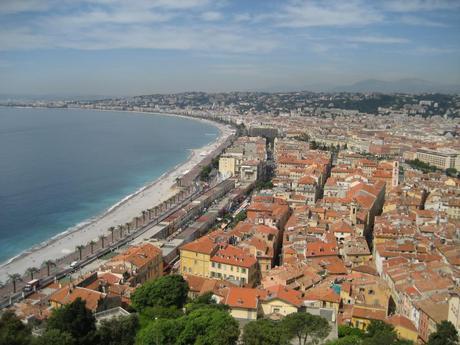 It's probably illegal to mention the words "old-fashioned glamour" and not mention the South of France – and even today it's hard to deny that there remains a real allure about this stretch of the Med. My favourite town along the Cote d'Azur is Nice – big enough to spend a few days exploring and with a charming old town, and a great place to try gorgeous local specialities like socca (a bit like a pancake, made with olive oil and chickpea flour), washed down with iced rosé. Then there's also the charming seaside town of Villefranche-sur-Mer with its brightly coloured, shuttered houses, the sophisticated playgrounds of St Tropez and Cannes, and, with a little exploration, tucked away stretches of sand where you won't quite be able to believe your luck.
Venice, Italy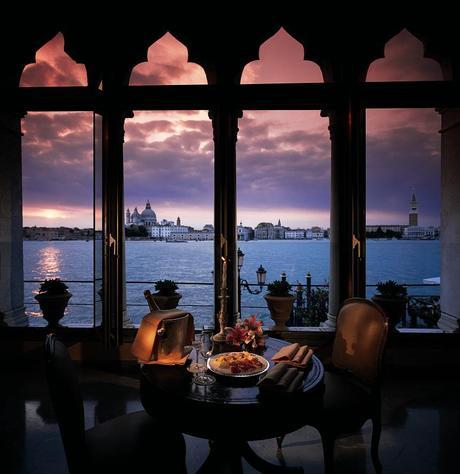 There are quite a few cities in Italy that I could have chosen for this, but pick of the bunch for me has to be Venice. Whether its approaching the city by boat, exploring the narrow streets, or soaking up the scene from a sun-drenched piazza, the city is just a glorious place to unwind. Pick of the hotels, if you've got the budget, would be the justifiably famous Hotel Cipriani, located on Giudecca Island, with unrivalled views of the city and superlative service. For something a bit cheaper, try the charming 3749 Ponte Chiodo, tucked away on a quiet street close to the centre. If you're looking for all-out glamour, think Audrey Hepburn and head down to Rome with your own Gregory Peck to turn your honeymoon into a Roman Holiday.
A Nile cruise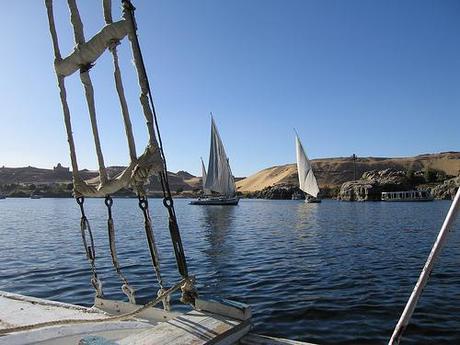 There's something incredibly magical about sailing down the majestic River Nile in Egypt – one of my favourite memories is of watching the sun rise over the riverbanks as the morning call to prayer rang out over the countryside. The best way to enjoy this – and to recreate the excitement and exploration of the early, golden days of travel – is on one of the smaller, more traditional boats that sail along the river. My favourites are the traditional dahabiyyas offered by Bales Worldwide, which sleep just twelve people and so have a much more intimate feel than the larger cruise boats that travel the river – making them perfect for honeymoons. Best of all, the boats have been decorated in a gorgeous mix of colonial, Oriental and Egyptian styles, really helping to recreate that sense of leisurely, sophisticated travel.
Singapore and Malaysia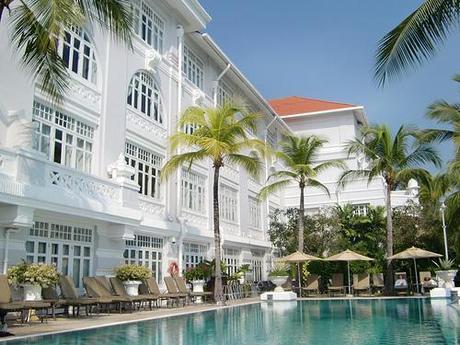 For old-fashioned sophistication, it's hard to beat the colonial hotels of the Far East – think lots of dark wood and white walls, whirring fans and gorgeous white buildings echoing with the feeling of days gone by. Raffles in Singapore is undoubtedly one of the most celebrated (and famous) – kick off your honeymoon in one of the super-luxurious suites here (and don't forget to have one of their famous Singapore Slings in the bar), before heading into Malaysia to stay at one of my favourite hotels, the Eastern and Oriental in Penang. This stately old hotel, which saw guests like Rudyard Kipling and Somerset Maugham during its heyday, boasts gorgeous sea views, fantastically spacious rooms (ours was bigger than the ground floor of our house!), and is old-fashioned without being stuffy or out of date. When you can drag yourselves away from the pool (or your room), you'll find Georgetown well worth an explore, and full of excellent opportunities for trying to delicious local food.
Driving the Pacific Coast Highway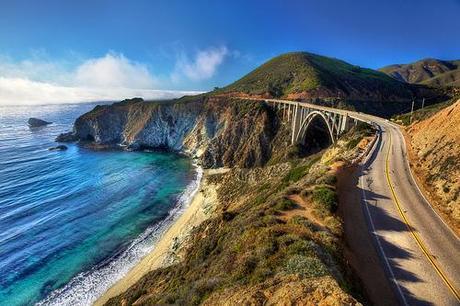 There's something irresistible about a road trip – and where better to do that than in a country obsessed with the automobile? With breathtaking scenery and lots of little towns to stop off in, not to mention a surfeit of excellent accommodation, it's not surprising that Pacfic Coast Highway between San Francisco and Los Angeles is one of the most popular drives in the States. To do it in true style, hire a convertible, don a headscarf and your sunglasses, and take your time exploring this beautiful part of California. If you've got a few days to spare once you've reached LA, head out into the desert, where you'll find quirkily cool places to stay and scenery that will just blow you away.
The Caribbean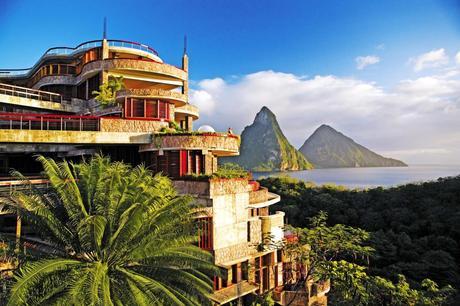 For a bit of classic, all-out glamour, it's always a good idea to think of James Bond – and head for the Caribbean. The trouble, of course, is deciding on which island. Take a bit of inspiration from Bond's creator and head for Goldeneye in Jamaica, a selection of very private, luxury villas, including the villa Fleming himself designed for his home – though my favourite is the Royal Palm Villa, in a beautiful position overlooking the lagoon. Other glamourous, yet suitably relaxed, resorts to consider include Parrot Cay in the Turks and Caicos (choose one of the rooms that open directly onto the beach), small and intimate Montpelier Plantation on tiny, romantic Nevis, or Jade Mountain on St Lucia with its jaw-dropping views. Just be prepared – returning to real life isn't going to be easy.
This article originally appeared on Love My Dress.
Photos coutesy of: Burgh Island; Hotel Cipriani; Pet_r; Jansos; Daniel Peckham; Jade Mountain