It has been a cold weather these past few days. I can just feel the cold "winter" breeze rushing through my effervescent skin, although the term winter is not at all applicable in the Philippines nor will it happen in a million years. Though, I wanted it to happen so that I can wear my cashmere coat, winter boots and white gloves. Despite the scantiness of cold weather in the country, I still managed to wear the following outfits inspired by the fall winter collection of some of the top international fashion designers in Paris and Milan. Hope you love them.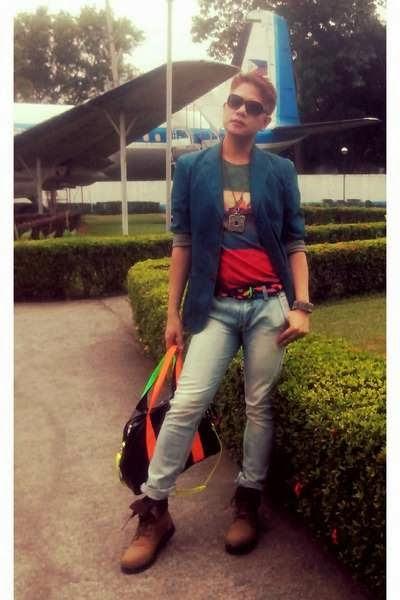 Wore this during a pre-nuptial shoot. I just loved the combination of colors of this outfit combined with the scenic view of the Villamore Air Base in Pasay City. Thanks to newly engaged couple Henry Tan and Glenda Juntalos for giving me the opportunity.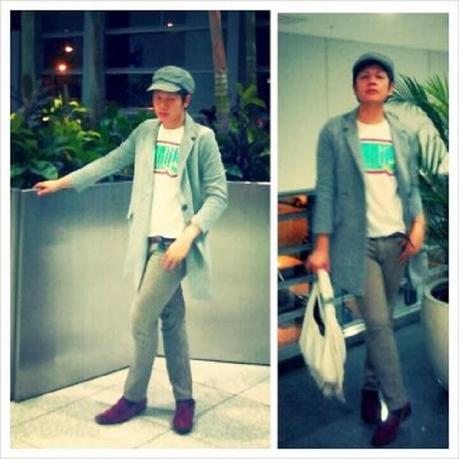 Wore this outfit at the NAIA Terminal Three. Loved the zara coat that matched the gray pants and red loafers.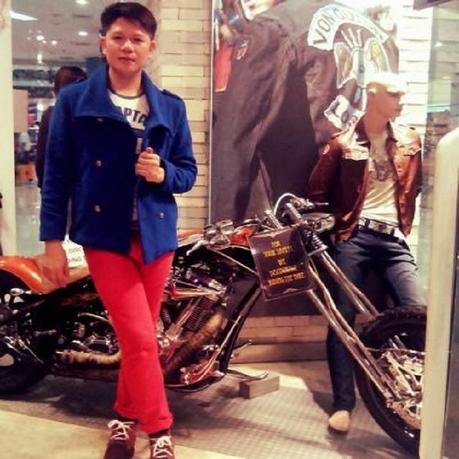 Wore this outfit and posed inside the Von Dutch Store. The red coat and red pants gave it a sexier appeal.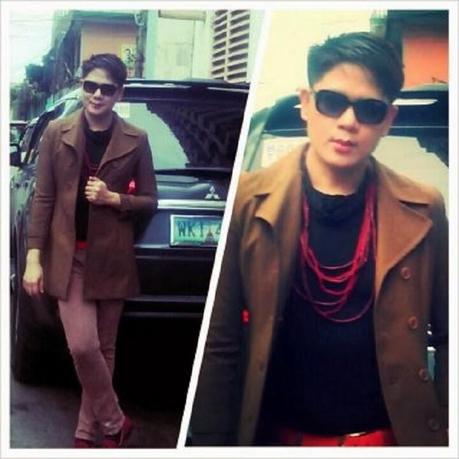 One of my favorite looks so far. This brown coat matched those almost red pants. The red necklace gave it an even sexier look.