Andddd just when you thought I'd run out of CC creams to review, I'm back with yet another one! I haz a bottomless pit of CC creams! -diabolical laughter-  Ahem. Excuse the hyperactive ranting – this can happen when I've gone past the stoned-like-zombie stage and am eating into my reserve batteries. Note to self : get some frigging sleeeeeep.
I think my hyperactivity could also be due to today's product – besides the fact that it comes from one of my favourite brands, it also smells ridiculously good and makes me look so damn gorgeous. muahahaha. read on to be convinced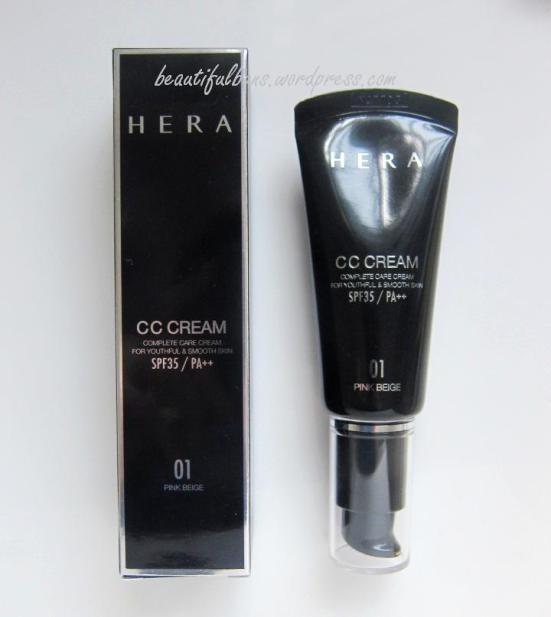 Hera CC cream in 01 Pink Beige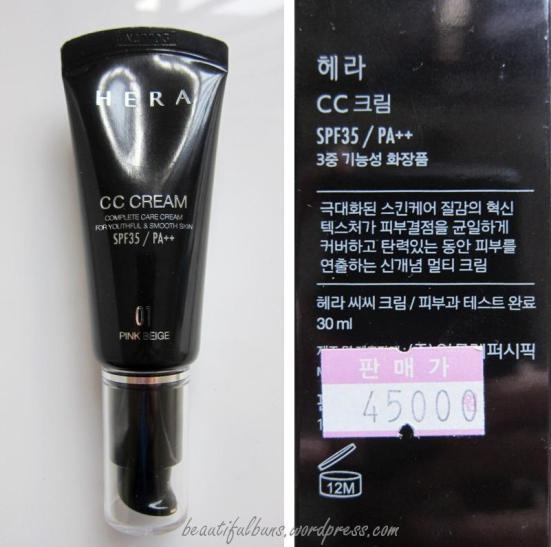 Quite a pricey item at KRW45,000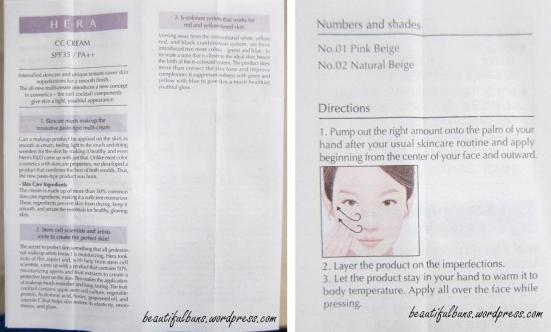 The instructions, description and my favourite: the illustration which looks like Shin Min Ah. ah~~~!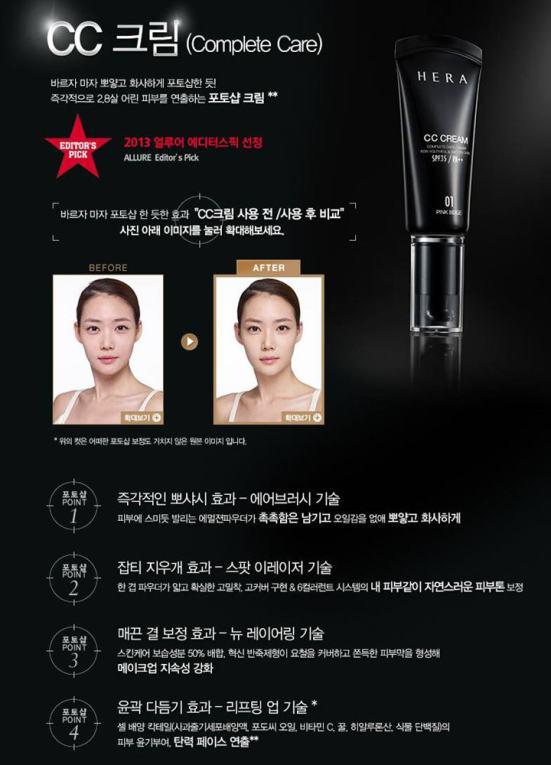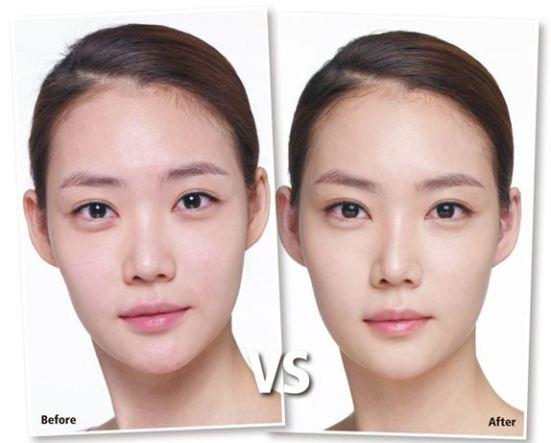 Picture stolen from the
Hera website
– let's see if normal people can achieve this effect too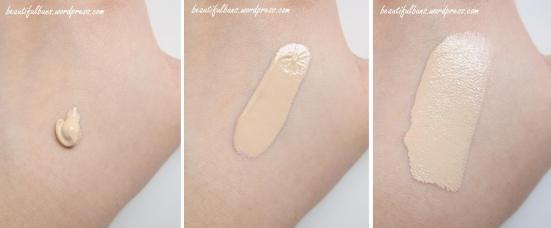 Look out how beautifully and smoothly it spreads out. woo!

Obligatory before and after blending shot.

Not a full glow and dewy finish, but not a full matte as well.

This was the moment that I went "ooohhh wow" and gushed over the product – check out how naturally it covers my blemishes!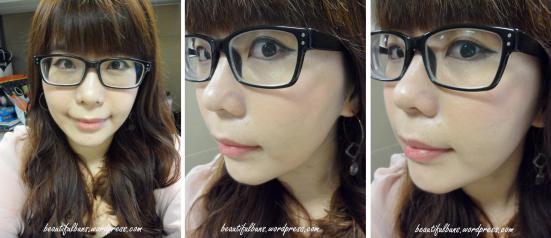 And voila! This is how I look today. Not bad eh? Today's eyeliner is from
CLIO, the Kill Black one
.
I say…
Putting aside my everlasting and neverending for Shin Min Ah and my subsequent bias for Hera, this is actually a good product.
First of all, it's ridiculously smooth and easy to apply and blend out.
Yet it's doesn't feel heavy at all – more on the lightweight side. Not sure if it's because of the texture or the moisturising ingredients in the product.
It smells FANTASTIC. It doesn't smell like the other Hera products I've used, but woah. Its scent is so wonderful that it actually lingers around for about 10 minutes after you've applied, sort of like a face perfume (if that makes any sense?!).
It has decent coverage – see photos above for proof. For dark eye circles, it requires a little more effort to conceal, but still gives better coverage than the Tony Moly Luminous Pure Aura CC cream (sheer coverage) and Espoir Bare Skin CC Cream (light-to-medium coverage). In fact, this is one of the CC creams with higher coverage (but still less coverage than the Hera HD Fix Foundation).
This has a matte-dewy finish – the Espoir CC cream and Etude House( Silky) CC cream are more matte. On the other hand, the Holika Holika Face 2 Change CC cream is more dewy.
It lasts an okay period of time – about 4-6 hours on average. But then again, anything that can last the whole day in hot and humid (and recently thunderstorming) Singapore would be something short of a miracle.
Overall, this CC cream has a good mix of matte, glow, brightening, coverage and duration. At KRW45,000 (SGD50), it's on the pricey side, so I guess it depends on your wallet's cooperation level?