Hi everyone! Thanks for the positive and encouraging comments as well as the sharing in my last post. I really appreciate it when people open up and share!
Well, on to the light'er side of things today!
Did you know there's a new subscription box service in town?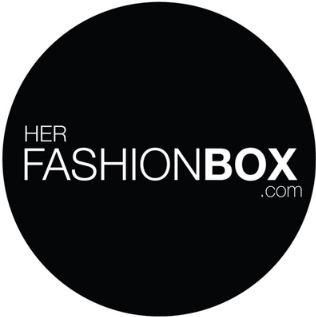 Each month, you will receive a box with a number of beauty products from "high end, boutique and cult brands from around the world". What sets Her Fashion Box apart though is that in addition to beauty products, they include a fashion accessory too. The selection of products will be based on your personal style profile. There are 3 styles to choose from:



In addition to beauty & fashion items, Her Fashion Box promises to also bring you products, samples or offers from "premium lifestyle brands" (which could include things like "gorgeous stationery, luxury candles, beauty or spa services, hair and make-up tools, gourmet food or wine tasters, cute home wares, online products, entertainment".
Sounds like they got it all covered! The first box is suppose to go out in March (first week, I think). Due to the obvious extras that Her Fashion Box offers compared to the other basic beauty boxes, the monthly subscription fee is higher at $49.95.
Want to try but not sure if this suits you?
Well, Her Fashion Box has made up a discount code for my readers. All you have to do is enter the code "MAKEMEUP" for a 50% discount off your first box!
Do note that monthly memberships can be cancelled anytime, though you need to give 30 days notice of intention to cancel. Cancellations will be confirmed within 48 hours but will be effective starting 30 days. Make sure you read the FAQ to understand the whole process!
Unfortunately, Her Fashion Box only ships to Australia at this time.
Is this something you will be interested in? I think this box does bring a breath of fresh air to the subscription box service. However, I have not tried it myself yet obviously and cannot speak about the service/product quality etc. All I can say is sounds good for now!